For sports fans everywhere, and even nonsports fans, Jan. 26 was one of those days, one that you'll remember for the rest of your life in some capacity. It was one of those rare occurrences where you'll always remember who you were with or what you were doing when the world changed.
When he heard former NBA star and future Hall of Famer Kobe Bryant, along with his 13-year-old daughter, Gianna, and seven others died in a helicopter crash Jan. 26 in Calabasas, California, on their way to a youth basketball game, Northwest men's basketball coach Ben McCollum was already at one, supporting his son at a youth tournament in the Kansas City, Kansas, area.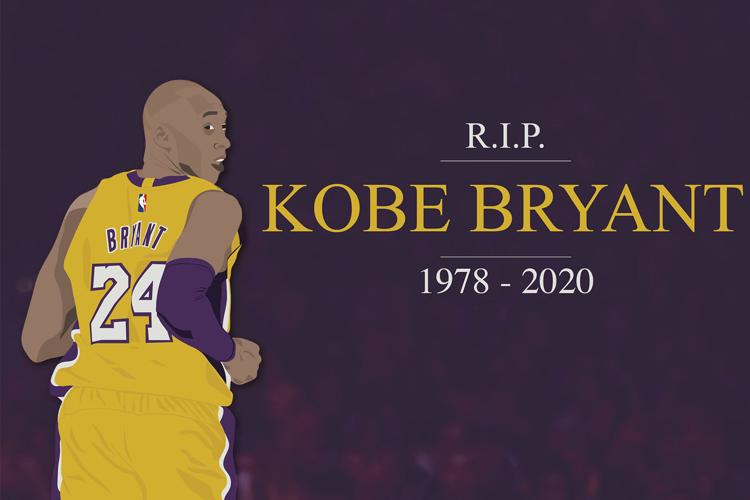 Northwest women's basketball coach Austin Meyer was on his way to a George Strait concert in St. Joseph, Missouri, with his wife when he heard the news, en route to their first date night of the decade. Men's assistant coach Zach Schneider was in his room when he got a text from his girlfriend breaking the news before flocking to Twitter to find out for himself.
Josh Rexroat, a media relations manager at Northwest Athletics and lifelong Lakers fan, was sitting in his bedroom playing video games when he first saw the news reported by TMZ on Twitter. He hoped it wasn't true, he said. As more information became available over the next half-hour, he was forced to believe it.
Less than 48 hours after the crash that killed Bryant, Rexroat couldn't remember what video game he'd been playing when the news broke. He did recall, though, what he felt. For Rexroat, the news came with a sense of denial, with the notion that Bryant's death had to be a hoax, that the former Laker would send out a tweet clearing up the whole thing in no time, that it would all just be a misunderstanding.
Schneider said he felt the same thing. Meyer did too. In that moment of uncertainty, facing a storm of tweets he hoped were untrue, Rexroat felt what we all felt. How could a basketball player who seemed to be immortal die at 41 years old?
"Yeah, it was — I mean, probably like everyone else, you just don't believe it when you first see it," Meyer said.
"It was kind of one of those deaths that you just expected him to be around basketball for the next 40 years," Schneider said.
"I was definitely in denial when I first saw it," Rexroat said. "And then it just kept going and going … and then ESPN started covering it all the time, and I was like, 'I guess it's real.'"
Bryant's impact stretched far beyond the courts he played on and the cities he trafficked in, far beyond Los Angeles, where the Jan. 27 edition of the LA Times sold out before 9 a.m., according to NPR. It stretched beyond basketball and across the country, a phenomenon that was clear to Rexroat when he walked into the Foster Fitness Center the day after Bryant's death and saw dozens of people clad in Kobe apparel — jerseys, shoes, T-shirts — honoring a man whom most, if not all of them, never met.
For Rexroat, Bryant was always there. He was traded to the Lakers after being drafted by Charlotte in 1996 and played in LA until 2016, famously scoring 60 points in his last NBA game, leading a comeback victory over the Utah Jazz. Rexroat, born in 1998, never watched a season of Lakers' basketball that didn't star Bryant until he was in college.
"What he meant to me was — he was just an inspiration," Rexroat said. "I'm sure he meant that to a lot of other people. He was an inspiration to basketball. Just hoping you could be like him someday, even though you knew you weren't gonna be."
The same is true for Meyer, who was in middle school when Bryant made his NBA debut in 1996. He would watch basketball on television before heading outside to mimic the moves he'd just seen. He was, of course, never as good as Bryant. Not many are. Not many will be.
Meyer is old enough to remember the entirety of Bryant's career and wise enough to extract what the shooting guard did best. His jump shot and fade away aren't exactly easy to copy, nor do they apply to Meyer's role as a coach. Bryant's patented work ethic, the Mamba Mentality, was something that stuck with Meyer, something he tries to instill in the players he coaches.
"Nobody outworked him," Meyer said.
But it's perhaps in Schneider where Bryant's global impact is most tangible. Over the course of his 20-year career, the guard won five NBA Championships and two Finals MVP awards. He was one of the league's premier players for more than a decade and remained a dominant figure in basketball even as his effectiveness waned in his final seasons.
Through every dunk and game-winner, every All-Star appearance and championship win, Bryant inspired a generation of athletes. He wasn't always likable, but everyone respected his abilities on the court.
"He was my favorite player to watch," Schneider said. "Just kind of fell in love with basketball because of him."
Schneider remembers watching Bryant's 60-point finale against Utah in 2016 and rewatched it again Jan. 27 when ESPN re-aired it as a tribute to the late Laker. Schneider doesn't often get emotional, he said, but he teared up watching Bryant's fourth-quarter performance, one that came with 23 points and a game-sealing 3-pointer.
It's somewhat ironic what the sports world has become in Bryant's wake. Often seen as an escape from the realities of everyday life, sports programming has been a direct reminder of those same realities in the last few days.
The conversation around the NBA has been dominated by Bryant since the moment the crash was first reported. It was reported live on air during the Pro Bowl. It has become a constant conversation in the week leading up to the Super Bowl. When I flipped away from a monologue on ESPN eulogizing Bryant Monday night and landed on a Fox Sports Midwest broadcast of an NHL game, a channel I stayed on for less than five seconds, the play-by-play announcer was talking about the crash.
Social media has been the same. There is no escaping the Bryant conversation and the heartache that comes with it. And there is no escaping the realities of the Bryant conversation, either. It's not possible, I don't think, to have a responsible talk about Bryant without mentioning the sexual assault allegation made against him in 2003, one that ended in a civil suit that was settled for an undisclosed amount of money.
Eventually, in the aftermath of the publicized court case and the unpublicized settlement, Bryant was again embraced by Los Angeles, rewarded with a $136 million contract and endorsed by Nike, Spalding and Coca-Cola. Whether justice was ever really done in that case isn't for me to decide, nor is it really markable.
What is markable, though, was Bryant's personal growth past 2003. He became a sort of role model. He inspired a generation. He became a husband and a father. He leaves behind a wife and three daughters.
"For his kids and for the other people that were on something like that," McCollum said, "that's not 'Kobe," that's 'Dad.'"
In his wake, Bryant has left a basketball community reflecting on life and grappling with loss. There have been more tears shed in the NBA this week than any other week I can remember. The conversation around basketball has been decidedly unrelated to basketball.
Bryant was 41 years old and still growing into fatherhood. One of his daughters has yet to reach her first birthday. The biggest tragedy in this, among many, is the family he left behind, who likely found out via Twitter that Bryant wasn't coming home.
This was never meant to be some kind of touching tribute about a basketball player from someone who never watched Bryant play in his best basketball, from someone who never watched him play in person. Rather, it's meant to be an examination of the impact Bryant had — both before and after the fatal crash in Calabasas — on the world and how we look at it.
Bryant made a lot of people feel a lot of emotions when he took to the court for 20 seasons in Los Angeles. Now, his death is making a lot of people think.
"I think that's probably what you can learn from these kinds of perspectives," McCollum said. "You need to invest in the people that you love and that love you."