With the sports world remaining at a standstill due to the COVID-19 pandemic, spring sports athletes are forced to sit at home without a competition season. However, MSHSAA has not given up on the idea of following through with the 2020 season.
MSHSAA Communications Director Jason West said there is still hope that schools will compete in spring sports championships, even if it takes all summer to do so.
"If schools are still in session into late July, then that may be when the postseason happens," West said. "That's one of the many, many possibilities."
On March 24, MSHSAA released a statement updating the public that its offices are continuing to prepare for spring championships, but warning that they will be rather different than those prior.
Postponement of the season means that athletes will be required to elongate their training schedules to prepare for a championship run. For Maryville boys tennis senior Ethan Stone, he is enthusiastic about a longer season.
"I would love it," Stone said. "I could just focus on tennis and get as far as I possibly could and be the best possible player I can be."
Stone has his sights set on qualifying for the Class 1 Sectional and State Tournaments this season while beating MEC rival Savannah, a feat Stone said he has yet to achieve.
Fellow senior Trent Shell, who belongs to Maryville boys golf, explained his extensive experience would benefit him if the possibility of a summer season came to fruition.
"I'm all for a summer season," Shell said. "I've been playing tournaments in the summer since I was nine years old, so it's not going to be different. I'm ready for whatever's to come."
Shell aspires to close out his high school career with all-district honors and take the 'Hounds golf team to state. In preparation for the season to relaunch, Shell maintains a regular training schedule at a local golf course.
Due to complications caused by the coronavirus, Maryville High School transitioned to online schooling and sports are restricted from organized practices. Athletes have resorted to working out on their own in order to adhere to the highly-encouraged strategy that is social distancing.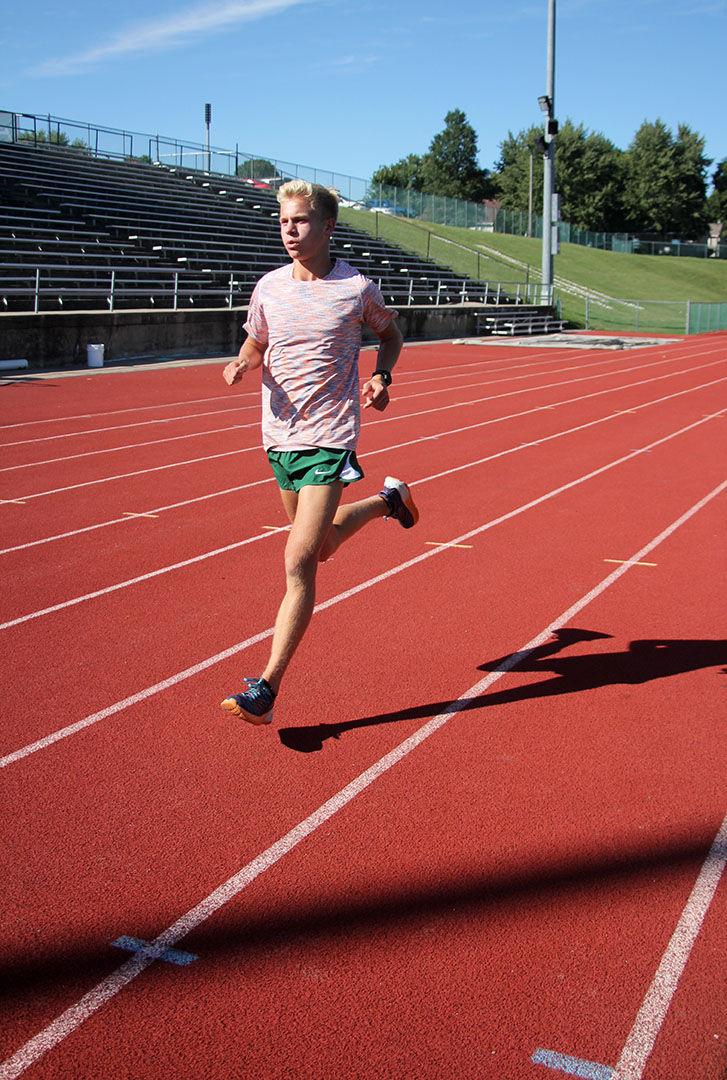 For senior track and field athletes Zach Kizer and Laura Feuerbacher, coach Rodney Bade shares an online document to train without the need for supervision.
"I'm kind of sad that we don't have practice, but I'm just trying to train by myself at home to stay in shape," Feuerbacher said.
"Bade made us a training document, and I've been looking at that every day and running by myself," Kizer said. "I'm making sure everybody is putting in the work and trying to keep everybody motivated."
Feuerbacher is aiming to continue improving on her times from last season and make it to the sectional track meet to finish off her high school career.
As for Kizer, he's looking to earn a third straight state medal in the 4-x-800 meter relay and earn an individual medal in the 800-meter run. This season would not only be his last chance to earn a state medal but any future medals as well.
"I am not planning on running in college," Kizer said. "That's why I was really wanting to end this year with a bang and go out with a good season."
The level of dedication collegiate sports demand is what held Kizer back from continuing his career. In the event of a season cancelation, Kizer said he would be upset but move on with his life.
Kizer shared a similar situation with Shell. Shell wants to focus more on academics at the University of Nebraska-Lincoln and play golf without the stress of competition.
"I'd be upset (if the season was canceled) because it's my senior year, my final year to compete," Shell said. "On the bright side, I can still play golf for the rest of my life."
Stone and Feuerbacher hold contrasting views on if their seasons are to be canceled.
Stone, who is still looking to be recruited by a collegiate team, acknowledges that he can still play regardless of his belonging. Joining the tennis team at the college of his choice, he said, would be a good time for him.
"Tennis is a lifelong sport, so it's not like I'm never going to be able to play it again for fun," Stone said. "It's not the end of my tennis career, just the end of my high school career in the interest of safety."
Feuerbacher is committed to run at Rockhurst University in Kansas City, Missouri, this coming fall. Her concern is placed more with the safety of others than finishing her career at Maryville.
"They have to do whatever they can to help with the coronavirus," Feuerbacher said. "It wouldn't be the end of the world (if the season ended) because I can still run in college."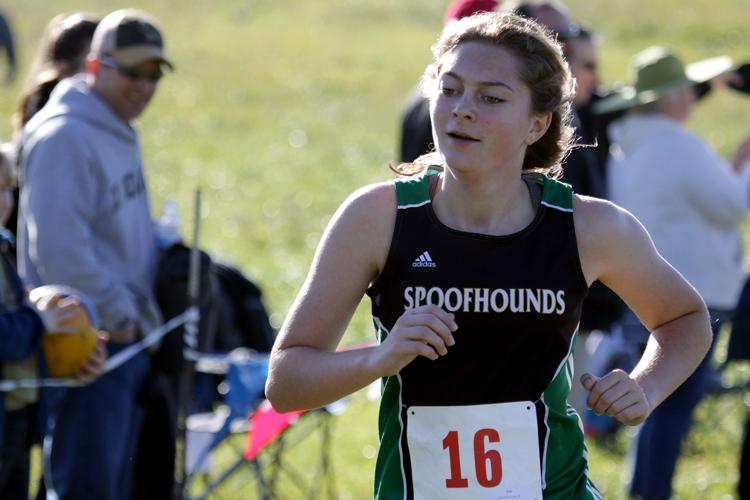 Even though sports events are falling prey to this catastrophe, MSHSAA is still on board with hosting a postseason for schools willing to participate.
"We're still wanting to have that hope for the seniors that this might be their last time being able to play organized sports," West said. "We're taking that 'wait and see' attitude of if things clear up and people come back, this may be a possibility."
Each senior at Maryville holds high hopes for their final high school campaign. Having that taken away from them bears a different weight, based on the athlete at hand. Despite having different destinations, their end goals remain the same: to finish out their high school careers.