In the second of two straight home games for both teams, Northwest's basketball teams both walked away with wins against MIAA foe Lincoln Jan. 21.
No. 9 Northwest men's basketball increased its win streak to three games with a 59-38 triumph over Lincoln. Coach Ben McCollum said it's obvious the progress the Blue Tigers have made under first-year coach Jimmy Drew.
"They've improved drastically," McCollum said about Lincoln. "I mean, they're shockingly better."
The Blue Tigers (11-5, 7-5 MIAA) finished the 2021-22 season with a record of 4-23 overall and a record of 3-19 in the MIAA. Even with Lincoln's improvement, the Bearcats (17-2, 10-2 MIAA) defeated the Blue Tigers for the 17th consecutive time.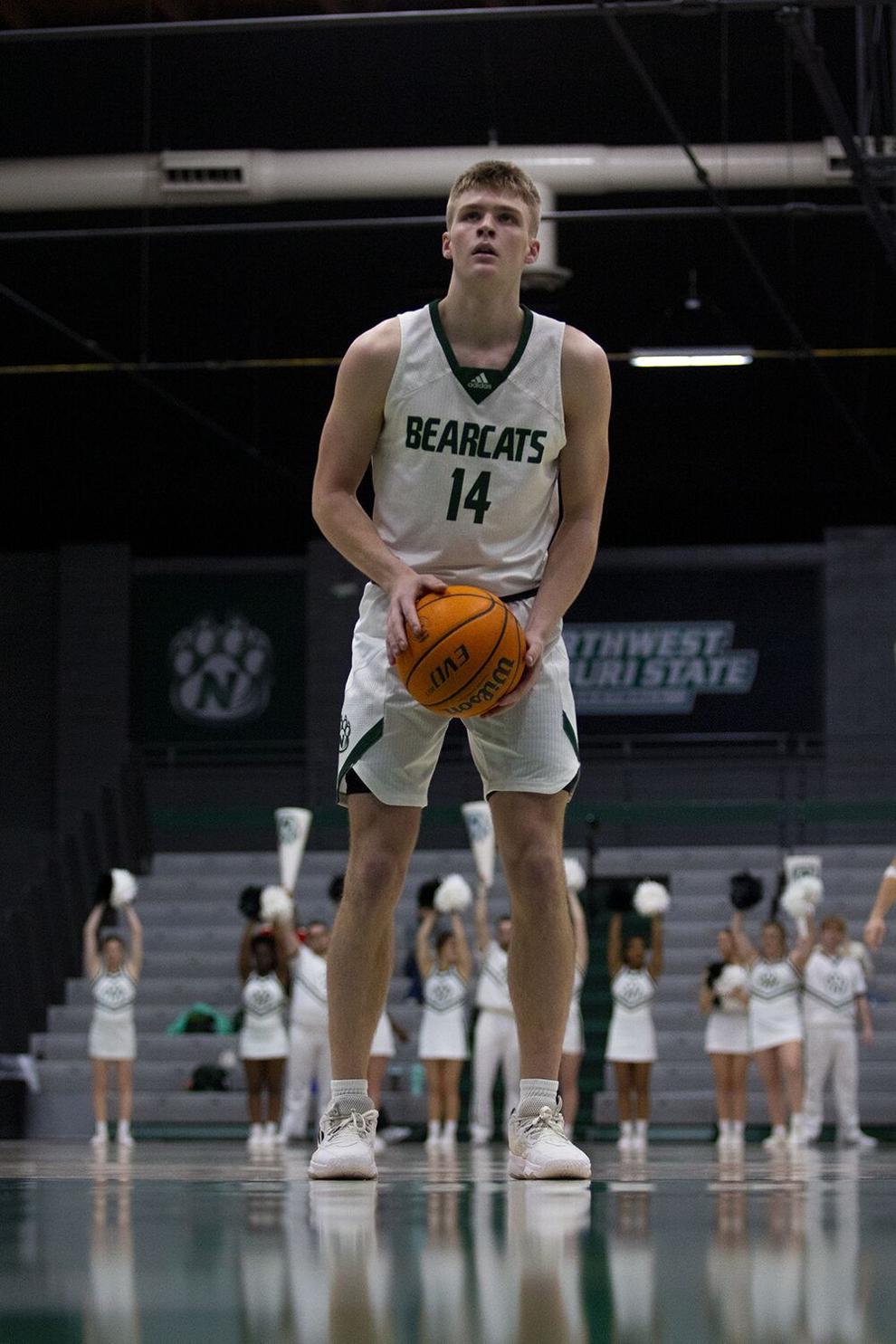 It was a tale of two halves for Northwest. In the first half, the Bearcats shot 14-for-26 (53.8%) from the field and 5-for-10 (50%) from 3-point range. In the second half, though, they were 5-for-20 (25%) and 1-for-8 (12.5%) from beyond the arc.
McCollum said he'd rather forget about the second half. Sophomore guard Mitch Mascari, who had 12 points for the game, said the Bearcats were more conservative after halftime.
"It was a good first half," McCollum said. "I don't really wanna talk about the second — I'm gonna pretend like it didn't happen — and we'll move on."
"I just don't think we were as aggressive as we should've been," Mascari said. "... I thought we kind of got away from what we were doing in the first half, which was working for us, and started doing something else."
The 59 points is the second-lowest point total of the season for Northwest. The Bearcats came into the contest as the No. 2 team in the MIAA offensively, averaging 78.3 points per game, and Lincoln was the No. 4 team in the conference in points allowed per game with 62.5.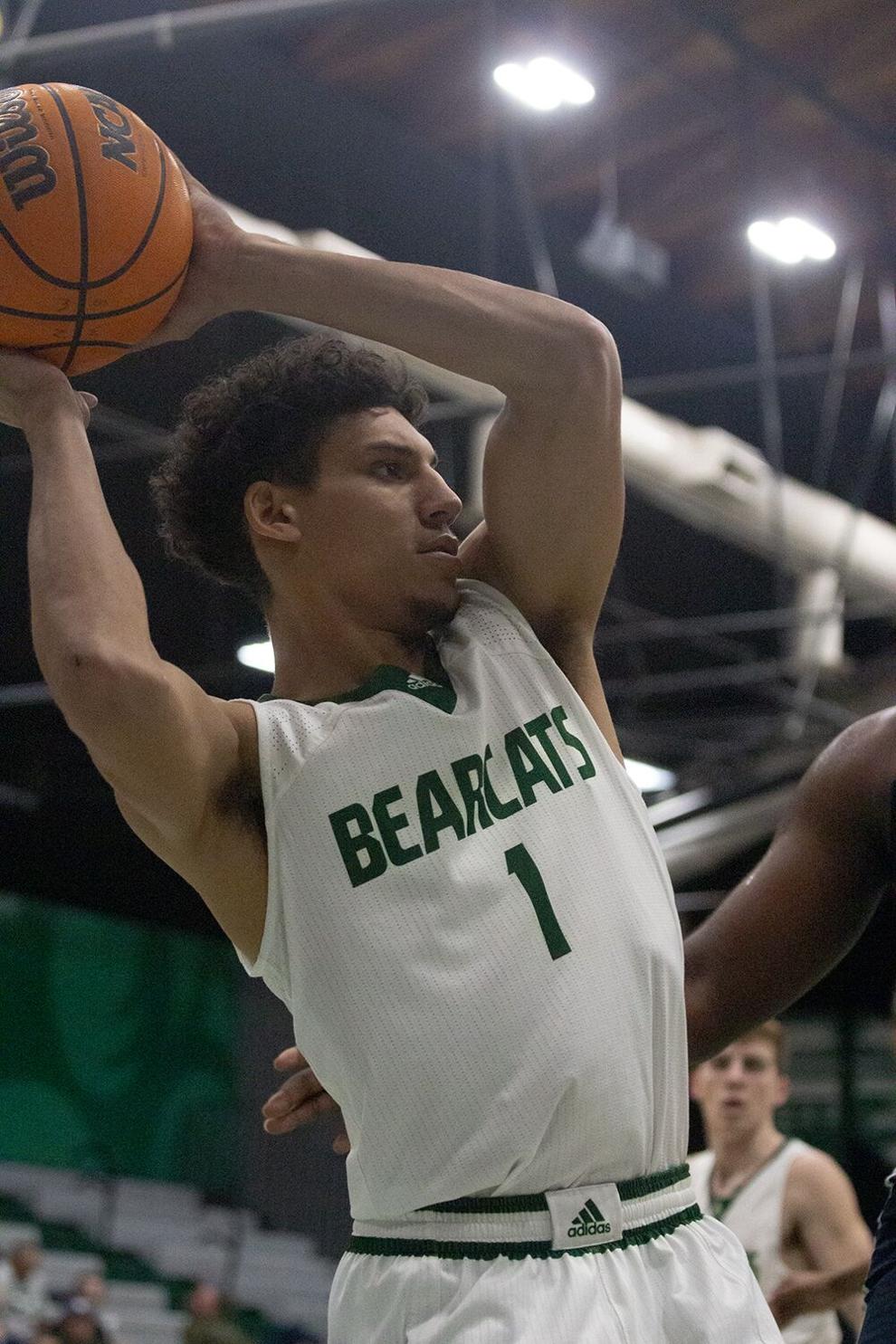 Senior guard Diego Bernard led the way with a game-high 20 points. Bernard also recorded three assists, which gives him 468 career assists. With that number, he passed Victor Coleman, who played from 1981-84, for No. 5 in program history. He is now top-five at Northwest for career points, assists and rebounds.
At Northwest Athletics' media luncheon Jan. 17, McCollum said he wanted to see how his team responded after a 69-58 loss to then-No. 7 Central Oklahoma Jan. 12.
"We're getting there," McCollum said. "I mean, we're getting there. It's kind of the dog days, where sometimes winning isn't enough. When we win as much as we do, sometimes for everybody winning's not enough. … We just got to enjoy stuff, enjoy each other and enjoy wins a little bit more."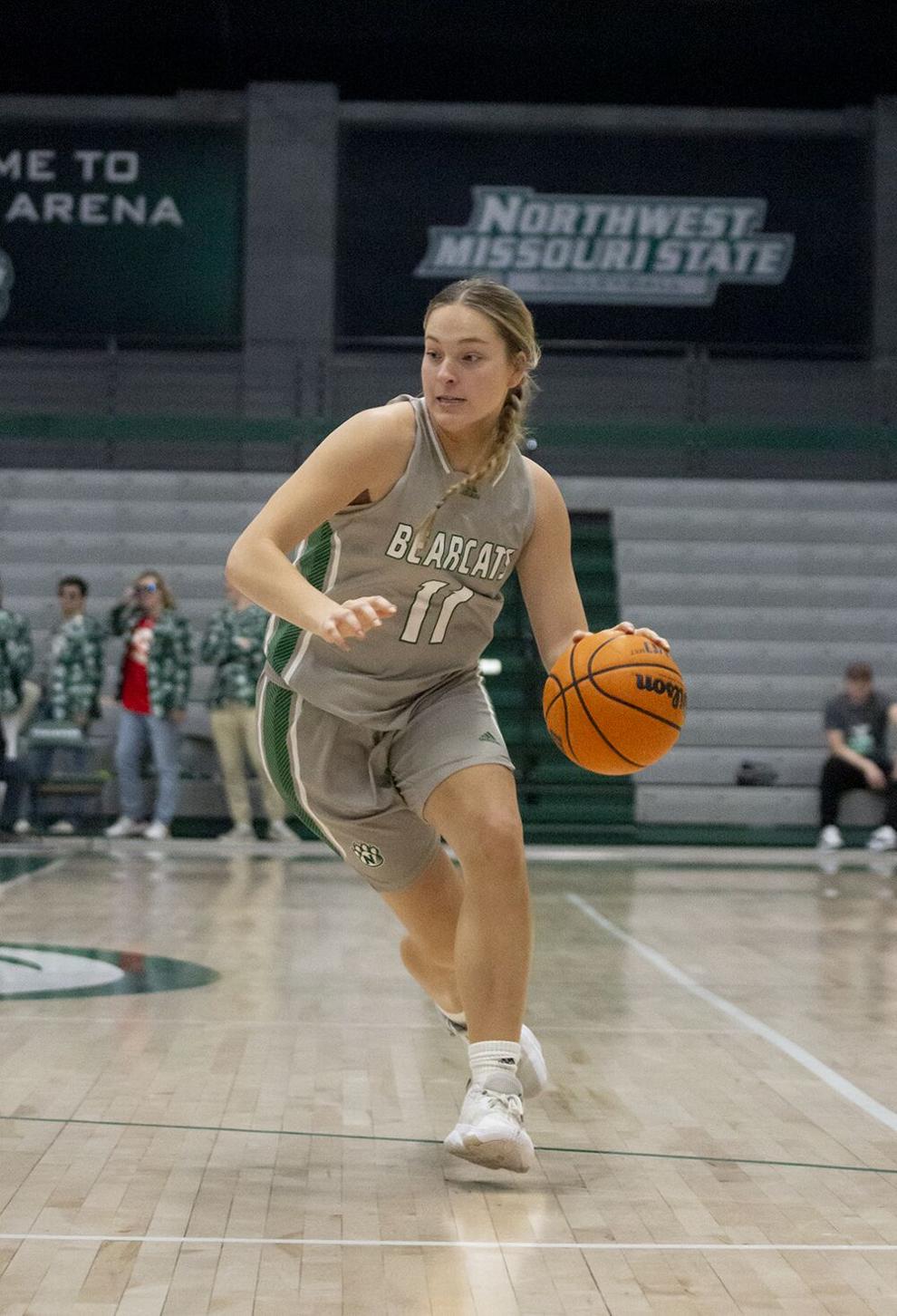 Northwest women's basketball (10-8, 5-7 MIAA) was able to get back into the win column with a 72-48 victory over Lincoln (5-13, 3-9 MIAA).
It was also a tale of two halves for Northwest's women's squad. Between the first two quarters, the Bearcats were 9-for-23 (39.1%) from the field, and they shot 15-for-27 (55.5%) in the final two quarters. In the fourth quarter alone, the team was 6-for-8 (75%) shooting.
Coach Austin Meyer said he felt like his team started out with leftover energy from the 68-67 loss to No. 5 Central Missouri Jan. 19. Sophomore forward Kelsey Fields said the plan coming out of halftime, after both teams were tied at 27, was to stay calm.
"Felt like we didn't come out great," Meyer said. "... I thought we did a better job in the second quarter, and then Kelsey kind of took over in that third quarter and really set the tone moving forward."
"We all just were kind of like, 'Let's just flush that first half and come out in the second half with a lot more energy," Fields said.
Whether it was her mentality to forget the first half or not, Fields did exactly what Meyer said she did and took over in the third quarter. She scored 17 of the Bearcats' 23 points in the third and totaled nine rebounds within the quarter.
She finished the game with a new career-high 20 points and a new career-high 16 rebounds. It is her fourth double-double of the season.
"I was just making sure to go and get every rebound that I could, and then they were smaller inside, so just taking advantage of that, too," Fields said.
The Bearcats have won three out of their last four games. This win also marks their third straight over the Blue Tigers.
Both of Northwest's basketball teams will hit the road again for their first rematches of the season against Nebraska-Kearney Jan. 26 and Fort Hays State Jan. 28.