At any high school in America, there are cliques of students who bond through similar extracurricular interests. Witnessing somebody outside of their unspoken faction is a rarity among high school students. Maryville senior Jake Walker is a rarity to witness.
When Walker took his first step into Maryville High School, he was only involved in running. During his first two years, he was a member of Spoofhound cross country in the fall and Spoofhound track in the spring. However, behind his devotion to running was an itch growing for something outside the realm of sports.
In the fall of 2019, Walker opted to set aside his running shoes for a season in exchange for a microphone to fill the lead role of Buddy the Elf in the school's production of "Elf The Musical."
"Throughout my freshman and sophomore years, I was really into theater at the time," Walker said. "I decided for my junior year that I'm going to take this year off and I'm going to try and devote all of my focus to pursue that career in acting, and I did."
Walker said he doesn't know what prompted his decision to skip out on his junior season to pursue his desire for the stage, but the thought had always rested in the back of his mind. While it lasted, Walker enjoyed the spotlight, scratching his itch from early freshman year.
However, it wasn't long before Walker realized he was out of his comfort zone. The friends he made onstage couldn't quite compare to those he made out on the running course.
"It was fun while it lasted, but I guess the difference is, I'd rather be around runners than other actors," Walker said. "With running, the people I'm around act like normal people. They're well-mannered and they're good to talk to, whereas people onstage are kind of more like a character you would meet in a movie."
The actors Walker worked with, he said, became unlikeable because of how much they resembled movie personas rather than actually being themselves.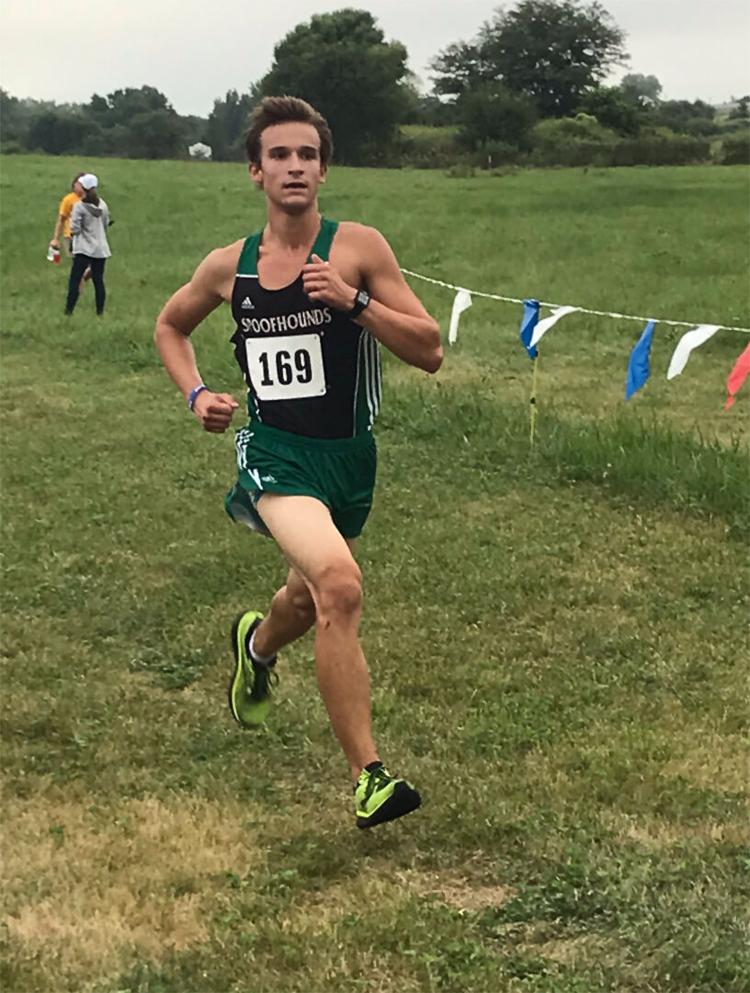 "Being an actor, it's kind of a different approach on life," Walker said. "When you're an actor, you surround yourself with all these things. You're always playing a character; you're always memorizing lines. You start to become that character in real life."
At the time, Walker didn't think much of it. Moving away from the curtains and props, he had some time to reflect on the types of people he was surrounded by. Walker appreciates the comradery that comes with having a teammate that doesn't quite correlate with having a co-star.
Walker has since returned his focus to athletics and something that will challenge him much more than he said acting will.
"With acting, I know I'm probably okay at this. I can probably put this on the back burner for now," Walker said. "Let me go and try and do something way more challenging, that I can push myself as an athlete and as a person in general."
Being around thespians, Walker noticed his personality had changed compared to when he was surrounded by athletes every day.
"Being away from theater has changed me significantly as a person," Walker said. "I like me now, better than what I did six months ago."
Commitment is what sets Walker apart from his peers and what he credits his success to. When Walker got his role of Buddy, he spent a lot of time memorizing the lines and going over sound cues, and he said it would show in rehearsal. Walker said he would be able to recite his Act 1 lines without hesitation, while everybody else had to call out for their lines.
With theater now out of his line of interests, Walker has laced his running shoes back up and rejoined his teammates on the cross country course. Along the path, he's picked up another, more unorthodox interest — cheerleading.
"My friends gave me a time and place, and I showed up," Walker said. "It was one of those things where I felt out of place at 6 in the morning, and then at 6:02 a.m., I felt like I was part of the family."
One of the burdens a senior in high school carries is finding scholarships for college. Through cheerleading, Walker's burden could be lightened.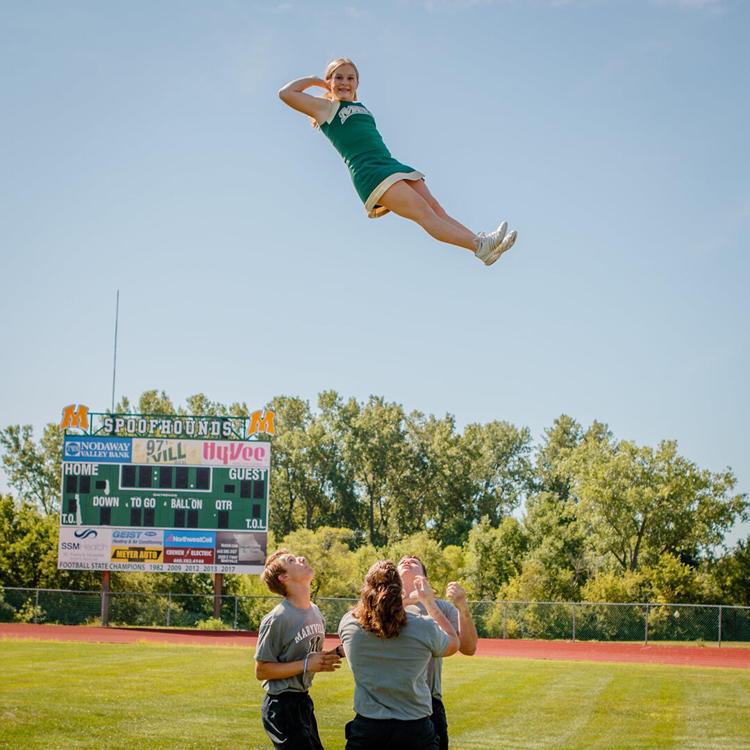 "A lot of people have been telling us, 'There's a lot of scholarships out there,'" Walker said. "So, maybe that's a possibility. We'll see how things go, and if I get offered a scholarship to cheer at Northwest or somewhere else, then hey, maybe I can take it."
Balancing one sport and school is hard enough to handle for any student-athlete. The weight of doing two sports in one year is exhausting. So, balancing the weight of two sports in one season teters on the brink of impossible.
Walker will have to develop a system that helps him harmonize his activities, and cross country coach Rodney Bade is being flexible in order for his athlete to be at his best.
"We have to remember to throttle him back sometimes, and that's my job," Bade said. "Right now, he's ready to do it all. That's great, but our experience with high school kids is that sometimes they bite off more than they can chew."
Bade is most concerned about Walker's fatigue level as both football and cross country season kick into high gear. Being a cheerleader, Walker will have to travel with the football team sometimes two hours away for a game and return late at night. Being a cross country runner, Walker will have to wake up early on Saturday mornings to travel for meets.
Bade is allowing Walker to miss a few Friday practices in order for him to rest or leave early with the cheer team for games, in addition to not requiring Walker to attend Saturday long runs for the same reason. Rest is going to be of utmost importance with how often Walker's body will be running, lifting and screaming during each seven-day stretch this semester.
"He's going to be out on Friday nights later than a lot of the guys should be," Bade said. "When we turn around and have a Saturday meet, I'm going to be real aware of how much sleep he's getting. If (the cheer team) travels to Chillicothe, for example, they won't come home until 11 o'clock or midnight, then we turn around and leave at 6 a.m. That's tough."
Ultimately, Bade is leaving the decision in Walker's hands. The only time Bade said he plans on stepping in would be closer to the district meet at the closing of this season. Even then, he's going to ask how Walker feels about skipping a football game rather than prohibiting him from attending.
Walker is eager to improve from where he left off sophomore year, when he was the 'Hounds No. 5 runner and closing in on his personal goal of running a 5,000-meter race in under 20 minutes. Walker also expressed a sting in missing out on going to state with the team last season, but is looking forward to helping his team return again this season.