After using this fall to compile a record of 26-5, and for the first time since 2010, Northwest volleyball has earned a bid to the Division II NCAA Tournament. 
Northwest was tabbed the No. 3 seed in the Central Region during the NCAA Division II Selection Show Monday evening, a show that revealed the Bearcats will have a first-round matchup against sixth-seeded MIAA foe Nebraska-Kearney Dec. 2 in Warrensburg, Missouri.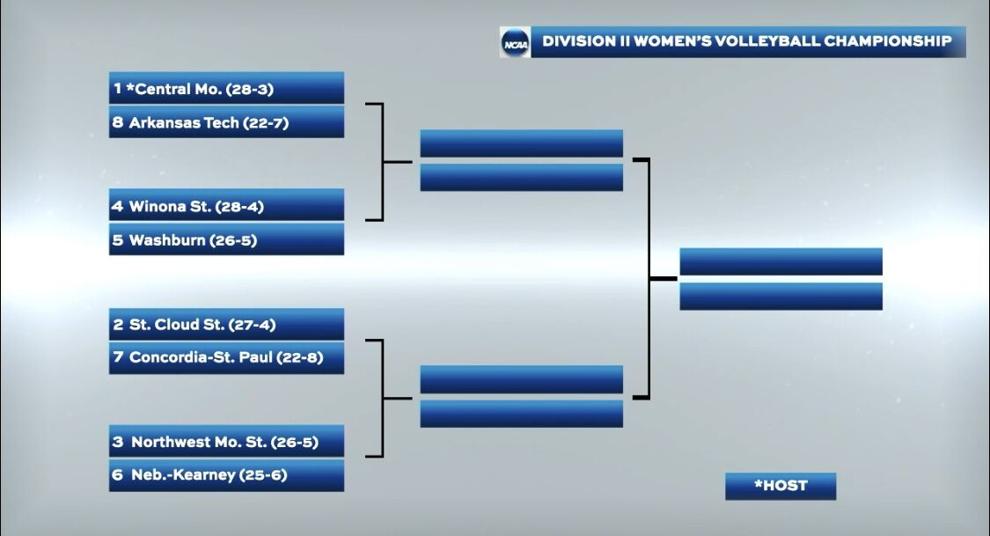 The Bearcats and Lopers (25-6) have split a pair of meetings this season, with Northwest claiming a 3-1 win Oct. 1 on the road and Kearney getting a 3-0 sweep Oct. 30 in Maryville.
Northwest's MIAA foe Central Missouri, the team that claimed the MIAA's regular season crown and beat the 'Cats in five sets during the MIAA Tournament title game Nov. 20, is the No. 1 seed in the Central Region. The Central Region matches will be played in Warrensburg, Missouri, since the Jennies are the top seed. They'll play eight-seeded Arkansas Tech for a first-round matchup
The MIAA is also represented by fifth-seeded Washburn, and the Ichabods will face fourth-seeded Winona State in the first round. 
Should the Bearcats punch their ticket to the second round, they'll play the winner of a meeting between second-seeded St. Cloud State and seventh-seeded Concordia-St. Paul, a program that's won nine title since 2007.