Northwest men's basketball is getting set to square off with William Jewell in Bearcat Arena Nov. 21. Coach Ben McCollum isn't really looking forward to it.
It's not that the matchup with William Jewell (3-1) is expected to be better or worse than any other contest on Northwest's schedule. The Cardinals, coming off of two wins over Northwest's MIAA rivals in Central Oklahoma and Central Missouri, actually figure to pose a legitimate challenge to the Bearcats (5-0), who won their last contest by 42 points over Saint Mary (Kansas) Nov. 14.
McCollum said he expects Northwest to have its hands full in the matchup with Jewell. His goal, he said, is for the team to just "play good, I guess." He said he wants the team to play all 40 minutes of the contest with energy. But that's not why the coach is dreading the morning of Nov. 21, and most of the afternoon that will follow.
McCollum is approaching the gameday with trepidation because that's how he approaches every gameday.
"I like practice," McCollum said. "I like games — games are fine. I just like to get to the game. It's the misery before the game: that's the problem."
---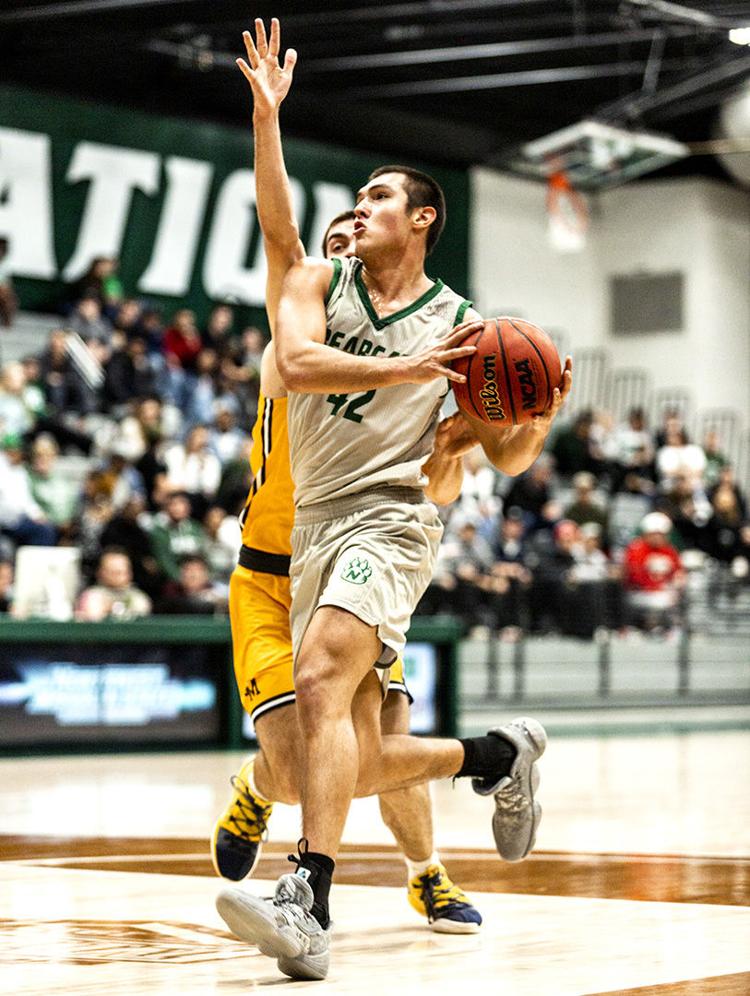 ---
McCollum spends most of his gamedays agonizing over the night ahead. Once the game has started, he's fine, he said. Once he's in his element on the sideline, a team of players in front of him and a staff of coaches to his side and a crowd of fans surrounding him, he's relaxed.
"You ever see him before a game?" senior forward Tyler Dougherty said.
It's before the games, of course, when he isn't the least bit relaxed — when, during the conference season, he can often be found standing near the entryway to Northwest's locker room, swaying slightly, shifting his weight from one foot to the other, intently watching the tail end of the women's matchup while sipping black coffee as the time approaches 7 p.m.
"Have you talked to me before a game?" McCollum asked, sitting in front of a group of reporters at Northwest Athletics' weekly media luncheon Nov. 19, before he and Dougherty both advised against it.
"Yeah, don't do that," Dougherty said. "Don't do that."
"That's a great decision," McCollum said. "Don't even look at me. Better off. Just don't talk to me. Stay, you know — I've got a bubble."
---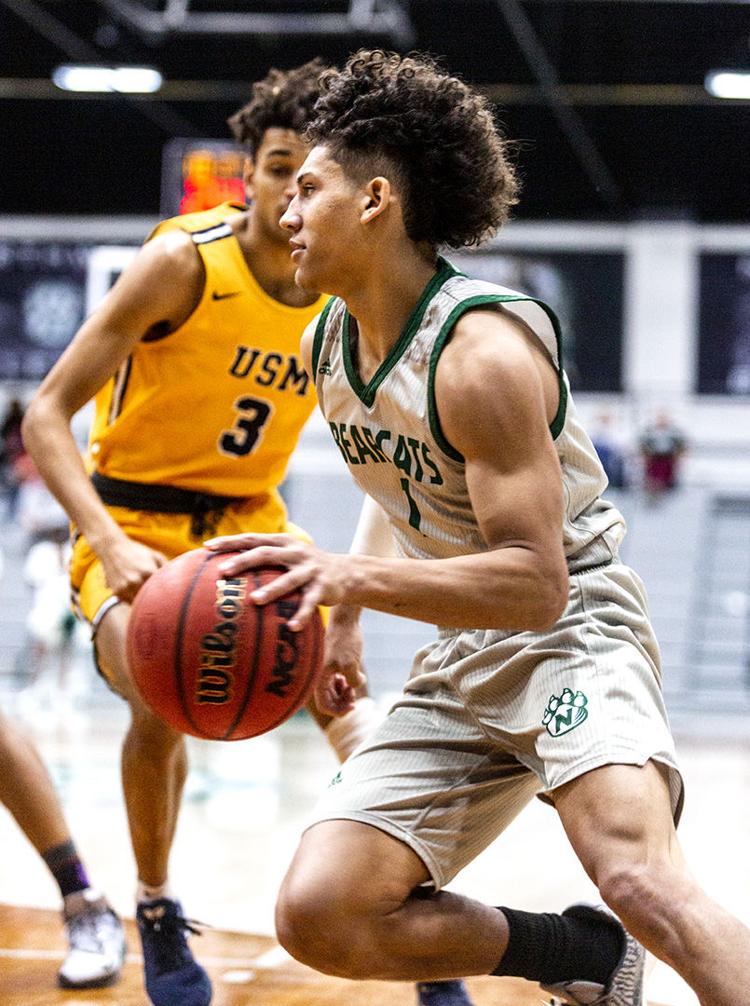 ---
A part of it is intentional, McCollum said, though it's unclear if he means it. In the hours and minutes before tip-off, whether the upcoming opponent is Saint Mary, like it was Nov. 14, or Point Loma, like it was in Northwest's NCAA Division II national title game in Evansville, Indiana, March 30, McCollum remains hyper-focused. He radiates intensity. And he knows how it must come across.
"Yeah, it's the insanity piece — that's what I like," McCollum said. "I like to be, to get myself to be where — people are scared of crazy people. That's what I've always thought."
McCollum chalked up his own pregame misery to the level of competitiveness he brings into each matchup. In the early weeks of the season, he's reflected on his own drive to compete more than once. It was even on display before the season started.
McCollum said he didn't feel much of a sense of accomplishment while cutting down nets in Evansville in March. He competed in a recreation softball league over the summer and helped his team to a championship. He competed in 2019 Northwest Athletic Training staff 5,000-meter race and placed fourth. He said ahead of Northwest's early-season exhibition matchup with Duke that he's one of the most competitive people he knows.
"I think all competitors, the more misery you feel, the more competitive you probably are," McCollum said. "I mean, when people say that they're relaxed; you can be relaxed in a game and still concentrate and still have that sick feeling of competition about to happen. I think the most competitive people are like that, in my mind."
The misery and discontent, two odd phrases to associate with a coach who's led Northwest to 43 straight wins, aren't new for McCollum. In the aftermath of the 52-point win over Saint Mary, McCollum said the Bearcats "played OK." He said Nov. 19 he probably won't be happy with his team's defense until the end of the season.
He clarified that Northwest played "fantastic in spurts" against the Spires and that the team's defensive efforts were strong for the last 25 minutes of the matchup, but he always wants more. That's just how he's wired, McCollum said, and how people as competitive as him are, too.
"They just get themselves all worked up," McCollum said, "but then they can calm it during the game."