With 0.1 left on the clock in Northwest men's basketball eventual overtime loss, Trevor Hudgins stepped to the free-throw line at the south basket in Bearcat Arena.
Free throws have been a staple of the junior guard's game, shooting 86% from the charity stripe throughout his collegiate career. But it was a position he, logistically, should've never been in.
The Bearcats trailed Washburn by 4 with 8 seconds left in the second half, an obstacle that seemed insurmountable for the No. 1 team in Division II basketball — until it wasn't.
"I would've assumed it was over at that point," Northwest coach Ben McCollum said. "But you don't necessarily give up."
Fellow junior guard Diego Bernard got a layup to go with 3.3 seconds left, giving a sliver of hope that the Bearcats could beat MIAA foe Washburn, the No. 5 team in the country.
After a foul with 2.4 seconds left on the clock, Washburn guard Tyler Geiman drained the first of his two free throws. The second missed, and Hudgins was able to get the rebound.
Hudgins didn't have many choices in the situation, perhaps two dribbles before having to heave a shot from nearly half-court. That's exactly what he did, and was fouled in the act of doing so.
His path to some of the toughest free throws of his career wasn't direct; it included negation by Washburn's bench, along with a review that left minutes to process what was at stake.
Despite the odds of the situation in the first place, with that lone millisecond on the clock, Hudgins delivered, draining all three shots to give the Bearcats five more minutes to try and remain perfect.
"I knew he was going to make all three of them," Northwest sophomore forward Wes Dreamer said. "So, I wasn't worried about that. I was just focused on the next five minutes after that."
Toward the end of those five minutes in overtime, Washburn led 84-82. Hudgins, for the second time in the same game, had the chance to be the hero.
He wasn't in an unfamiliar situation; it was no feat the guard hadn't tackled thus far.
He led the Bearcats to their second national championship in three years as a freshman and was named the Division II Elite Eight's Most Outstanding Player in the 2018-19 season.
He provided his heroics in a 77-76 win over Missouri Southern Feb. 20 in front of the home crowd in Bearcat Arena, nailing a step-back buzzer-beater to help the Bearcats claim their seventh consecutive MIAA regular-season title during the 2019-20 season.
With the final seconds of overtime dwindling down at Bearcat Arena Jan. 5, he squared up at the top of the key with Geiman, who limited Hudgins to 4-for-14 shooting to that point.
Hudgins' shot hit the back of the rim, then the front, and eventually fell off, as did the Bearcats' 28-game win streak, giving Northwest its first loss at home since March 10, 2018.
"It hurts," Dreamer said after the game. "Shouldn't have even got there in the first place, but it happens I guess. Those games happen."
Dreamer doesn't think that it shouldn't have played out the way it did because of the theatrical ending. The forward, who dropped a team-high 24 points, thought the Bearcats (5-1) should've handily won.
"We didn't play good at all," Dreamer said. "We weren't good at all. They were just tougher than us, so it goes to them. They deserve it."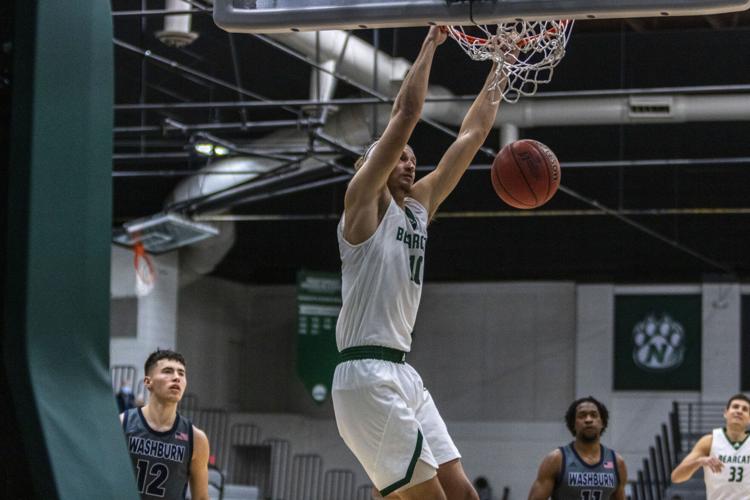 Dreamer's season-high performance started in the first half, when he made three of his six 3-pointers. Scoring spurts from Dreamer, along with sophomore guard Luke Waters, were needed in a half in which senior forward Ryan Hawkins, Hudgins and Bernard were collectively held to 10 points.
Hawkins' anemic scoring performance was in part due to sitting on the bench in foul trouble. That trouble followed the reigning MIAA Defensive Player of the Year into the second half, where he only played 10 minutes during the Bearcats' biggest matchup of the year.
Hawkins fouled out with 1:27 left in the game, leaving Northwest without one of its biggest pieces for the last 6:27 of action.
"It changes everything," Dreamer said about not having Hawkins on the court. "Just having him out there is everything on offense and defense, especially defense."
Amid soaking in the results of just his second collegiate loss, Dreamer was reminded of his first, a 72-60 loss to Central Missouri Dec. 7, 2019. The Bearcats have said it was a perfect storm that night — Central played well and the Bearcats were just having an off night.
"I mean, they're a good team," Dreamer said of Washburn. "But yeah, it was an off game for us, definitely. … It was ourselves that was doing it, so."
McCollum, on the other hand, sees the loss from a different perspective.
"I would disagree," McCollum said. "I thought (Washburn) played harder. I thought they imposed their will on us. I thought they were tougher. … Yeah, if we make some free throws we probably win the game, but we don't learn the same lesson."
The Bearcats, McCollum said, assumed a win would come against the Ichabods (8-0). That's what he saw from his team against the Ichabods, he said.
"We didn't want to compete," McCollum said. "It's not just our players' fault; it's my fault and everybody else's fault, but we just didn't want to compete. We wanted to win. There's a big difference."
McCollum said there were outliers to that, and perhaps one is Bernard, who tallied 19 points and 12 rebounds to go with 4 steals. But Dreamer's performance, along with Bernard's, seemed insignificant in a loss.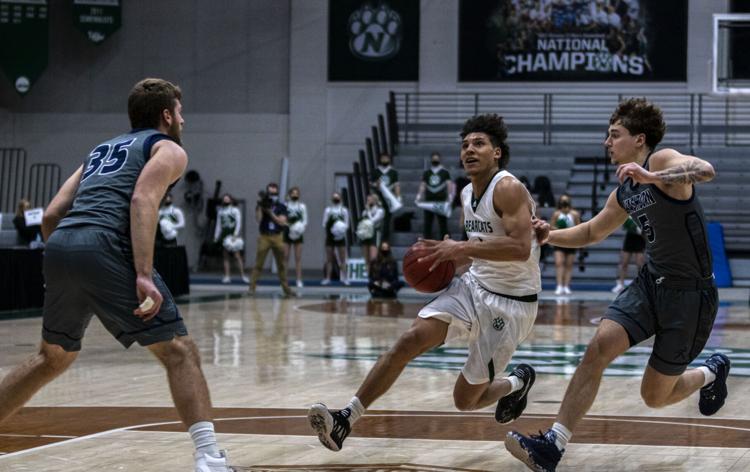 The Bearcats shot 22-34 (64.7%) from the free throw line, leaving 12 points in the air that would've put them in a better position to stay unblemished.
Despite the struggles from the foul line, and regardless if the Bearcats would've made them, McCollum said he was disappointed in his team's competitiveness.
They'll hope to redeem themselves when the two teams meet again Feb. 20 in Topeka, Kansas. It's a matchup the Bearcats have already circled on their calendar.
"We didn't look forward to tonight, and we need to make sure we look forward to that one down there," McCollum said.
The Bearcats aren't used to preparing for a game after a loss. They haven't had to do so in more than a year. They'll have less than 48 hours to recuperate before hosting Emporia State Jan. 9 in Bearcat Arena, and McCollum isn't sure how the loss will fuel the 'Cats.
"I don't know if we'll get back on track; I'm hoping we will," McCollum said. "I think we've got good guys. I think they're a joy to be around, a joy to coach. I just think we got caught in not imposing our will anymore, and that's what you get."
As for Dreamer, he isn't worried either.
"We'll be ready to go Saturday," Dreamer said. "We'll be good to go."