On the heels of a three-game skid, Northwest women's basketball is looking to avoid facing a losing record when they play host to No. 10 Fort Hays and Nebraska Kearney Jan. 23 and Jan. 25, respectively.
The last three games for the Bearcats (8-8, 3-5 MIAA) have been far from ideal. The three losses on the scoreboard have been accompanied by two that, in the long term, could be costly for the remainder of the season.
It was in the Jan. 9 loss to No. 16 Emporia State when junior Kendey Eaton exited the game with an injury, one that has left the guard on the bench since that moment.
"I mean, it's Kendey Eaton," junior guard Mallory McConkey said after the Jan. 18 loss to Missouri Western. "When she's not in the game — she's gonna help us whenever she can come back — but she's a great player so it's going to hurt us."
The presence of Eaton, or lack thereof, is something that has forced the offense to adapt. Before being injured, Eaton was contributing a team-high 14.6 points per contest. In addition, she contributed more than 25 minutes a game.
The notch in the lineup wasn't expected to get deeper — until freshman forward Paityn Rau joined Eaton in absence.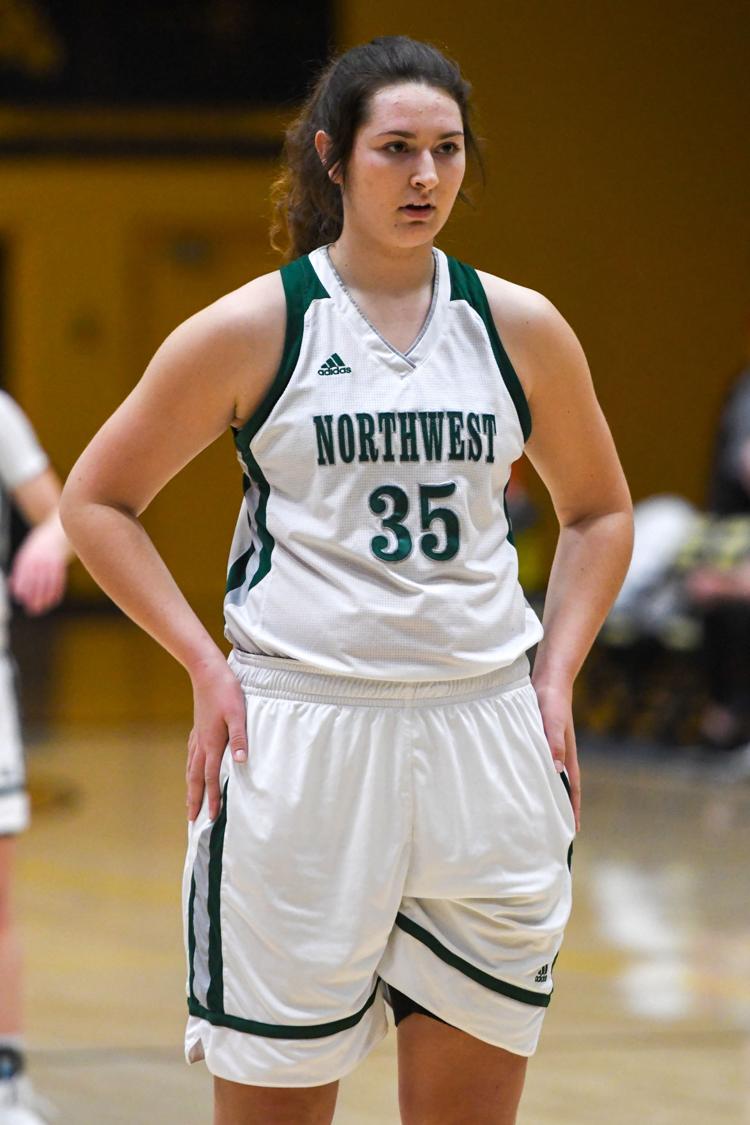 Rau's injury, one that came in the second quarter in the loss to Western, has left her, along with Eaton, with a day-to-day status. Despite possibly not having those two against Hays and Kearney, junior guard Zoie Hayward said the Bearcats should be in good shape.
"Injuries are going to happen, but it's cool to know that we all just have each other's backs," Hayward said. "And no matter what happens, we're gonna go play hard and do what we have to do to win."
"With both of them out, it takes a toll on both ends of the court," junior guard Kylie Coleman added.
The depth of the toll that it takes will be put to the test when the availability of both players are questionable against Kearney Jan. 23. The Lopers (17-2, 6-2 MIAA) are in the midst of a five-game win streak. The streak has them sitting at a tie for third in the conference.
The tie, ironically, is with Hays (15-2, 6-2 MIAA). When the No. 16 Tigers come to Bearcat Arena Jan. 25, they'll be riding a nine-game win streak that dates back to Dec. 7. Finding at least one, or both, Northwest coach Austin Meyer said, could be another stand-out mark on the season that could prove to be the turning point of the program.
"I think it'd be huge if we could come in here and get one or get them both," Meyer said. "Obviously, we're one game at a time but it would be huge for us. We've been in games, we've talked about Central Missouri on the road — had a lead at halftime. Emporia — we're down three with five minutes left to go. We've been in games against really good teams, even on the road. To be able to get over the hump in a game against a really good team would be huge for us."
The message, despite coming from Meyer at the top, has trickled down to the players, Hayward said.
"We've been competing with really good teams, and that's exciting for us and gives us a lot of confidence," Hayward added. "It's never like, 'Oh man, we're playing a top-25 team.' It's like, 'Oh, we're playing a top-25 team; we know we can compete, so let's compete.'"
The opportunities ahead for Northwest provide a chance to snap the skid, the first of its kind this season. It allows the Bearcats, who sit at ninth in the conference, to improve their record in the MIAA. And despite the metaphorical handcuffs that both injuries leave the team with, Northwest isn't planning to waiver.
"We have confidence in every single person on our team, whether you're the ninth-man or you're a starter," Coleman said. "So I think we can overcome pretty much anything as long as we just believe in each other."