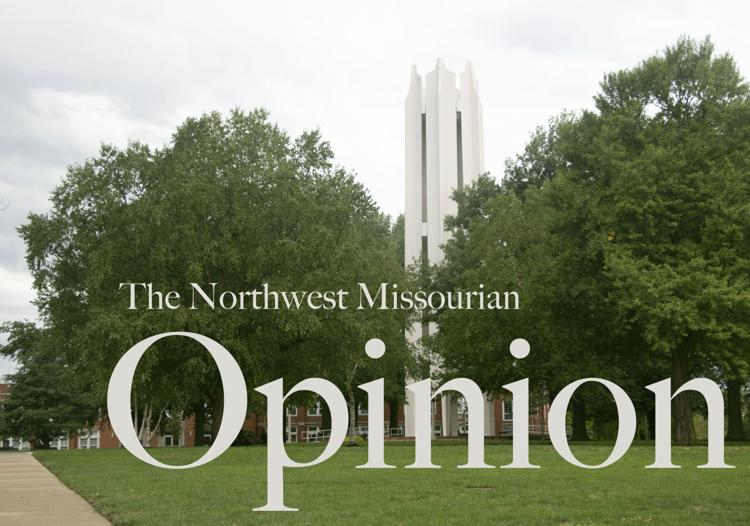 I wanted so badly for the news about the death of basketball legend Kobe Bryant to be a hoax. A concocted story created by a depraved individual for attention, but it wasn't. It's true, and that is so much worse.
Bryant and his daughter, Gianna, perished in a helicopter crash along with seven others Jan. 26 in Calabasas, California. My thoughts and prayers are with the families and friends devastated by the loss of their loved ones in this terrible tragedy.
As I previously mentioned, my first response to the news about Bryant was denial, and when I confirmed it was real, that denial turned into immense sadness. I have never met Bryant, never been to one of his games and I wasn't even a Lakers fan, yet I cried when I heard the news.
Obviously, the pain and grief I feel over the loss of Bryant and his daughter is nothing compared to his family or any others close to the two, but it is still there. I have cried multiple times thinking about the loss, and I have cried trying to organize my thoughts in this column. It feels weird to feel so much grief over a person I have never even met, but sports have a funny way of creating attachments.
I grew up loving basketball, which meant I grew up, in some capacity, idolizing the Black Mamba. I was never particularly great at the sport — good enough to get by in a small Missouri town — but I never had a shot at a post-high-school career. Skill and talent aside, I, like many other kids in the 2000s, wanted to be No. 8 or 24 on the Lakers. He was the ultimate example of athletic toughness, a competitive spirit, greatness and on top of that, he was just cool.
I used to prepare for middle school basketball games by watching compilations of Bryant hitting seemingly impossible shots with ease. I think I averaged 4 points and 3 turnovers a game in middle school, but that didn't stop me from trying to be him on the court. Every time I shot a fadeaway, I was thinking about whether it resembled his or not. If you couldn't guess, it did not.
The difference between Mamba and other athletes is the way he transcended the game he played. People that have never watched an NBA game in their life say "Kobe!" whenever they throw something in the trash. Business professionals, musical artists and countless others were told to attack everything they do with "Mamba Mentality" Kobe Bryant's patented style of preparation.
Bryant was more than an athlete; he was an icon across the world.
He was far from perfect. He had skeletons in his closet like most people, but he seemed to have attained a different aura since his retirement from basketball. Bryant was, from all accounts, a dedicated father, husband and a great ambassador for the game of basketball. He flew his daughters all over the country to watch their idols play. He hosted camps to train the next generation of talent in hopes of helping them achieve greatness.
The worst part of this is that all of the hopes for the future are now unaccounted for what-ifs.
Seeing the response to Bryant's passing from other NBA players, other athletes and even those with no connection to sports lets you know his impact on the world. He was a legend taken too soon.
It's a complex thing to mourn someone you never knew personally. A part of me keeps telling myself I'm overreacting; I never knew him personally, so why am I reacting this way?
Maybe it's because I loved him as an athlete or how he changed the way I look at the game that I am so passionate about. Maybe it's the way he carried himself as a father or leader to those around him. Or maybe it's because of the countless hours I spent trying to recreate his best moments on the hoop in my driveway.
Regardless, I had a connection with Bryant, and he is gone now. He touched the lives of millions, and a loss that large is going to sting for a while. Tell those close to you that you love them, hug your loved ones a little tighter, and pray for those directly affected.
Bryant will be missed, and sports will never be the same.