There are a lot of issues with attempting to rank the most accomplished Northwest men's basketball players of the 2010s, maybe the most important of which boils down to one simple fact: not every college career is started and finished within the vacuum of a decade.
This, of course, is obvious. And it makes this whole thing more complicated than it needs to be, especially when you consider the fact that Northwest won a championship in 2019 — the last year of the decade — on the backs of mostly young players.
It's really tough to make a list of Northwest's best players over the last 10 years without including Diego Bernard. He might be the most talented and athletic player to ever suit up for Northwest. He might be at the top of this same list for the 2020s, but his only season in the last decade was as a true freshman. In this instance, his age was his only disadvantage. 
And so, it's worth repeating: this list was and is really tough. There are omissions that won't age well. That's the reality of examining a decade in a vacuum in which careers are not played.
The last 10 years of Northwest men's basketball have marked the most successful decade in the program's history. Here are the 10 players who were perhaps the most impactful and most accomplished in the Bearcats' decade, one that came with two national championships and a degree of dominance that toed the line between impressive and ridiculous.
10. Brett Dougherty (2013-2018)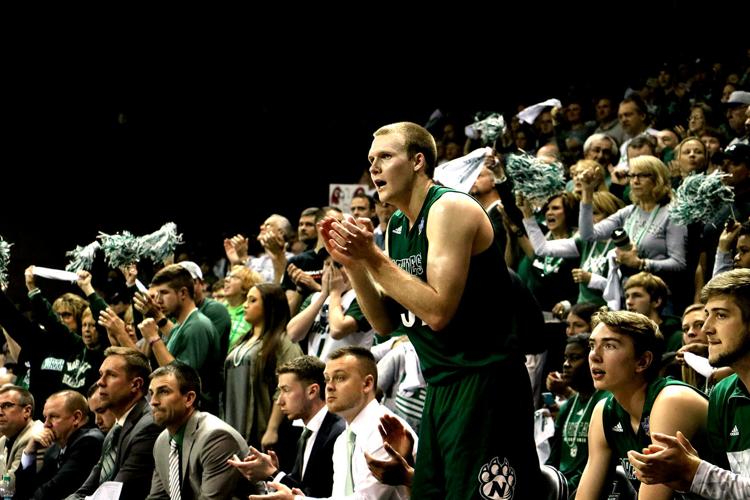 In the interest of full disclosure, I fully intended to leave Brett Dougherty off this list. On the surface, at least to someone who caught only parts of the last of Dougherty's four seasons, his career seemed unremarkable.
Unremarkable really isn't what I was going for in a list of the decade's most impactful and accomplished players. But there is another word that applies to Dougherty, too: consistent. He pulled down close to 500 rebounds and scored nearly 1,000 points. He grabbed at least 100 boards in every season of his career. His field goal percentage is fourth all-time in the program's history.
Ultimately, though, what pushed Dougherty onto the list after his initial snub was the testimony of Ben McCollum, one he first offered to reporters two years ago and one that reiterated and stood by this week.
"He is probably one of, if not the, most consistent player I've ever coached," McCollum said in 2018. "There's not a lot of ups and downs with him."
9. Ryan Hawkins (2016-Present)
Ryan Hawkins almost didn't make this list. A lot of the people I talked to didn't think he should. There are two guys — Conner Crooker and Grant Cozad — who might've had a case against Hawkins, mostly because they played their entire careers within the 2010s.
But here's the thing: Hawkins had more points (961) and rebounds (525) in the decade than Cozad did, and he did most of his damage in a year and a half as a starter. Crooker scored more points than Hawkins, but he never had to be "the guy." Crooker was a good, cool-handed guard who played next to two more-accomplished guards for the duration of his career. Hawkins did more in less time in the 2010s, and so, Hawkins is on this list and Crooker and Cozad aren't.
While he redshirted his first year in 2016-17, Hawkins is still one of the few players to earn two national title rings. His 2019 season is also, to an extent, overlooked, partly because all five of Northwest's starters last season were really good at basketball. But Hawkins made 81 3-pointers last year, good for the seventh-best season by that measure in program history, and he led the MIAA with 83 steals, a total that helped him clinch the conference's Defensive Player of the Year award.
In the first half of the 2019-20 season, Hawkins has already taken his play to a higher level. He set a new program record with 44 points in the second game of the season against Southern Nazarene and then scored 43 in a game a month later against Lincoln. He's played himself firmly into the MIAA Player of the Year conversation, and at the very least, played himself onto this all-decade list. So there is that.
"He turned in to be pretty good," McCollum said. "I'd be lying if I didn't say the first couple weeks (of Hawkins' career) I was a little concerned. Like, 'whoa.' He wasn't — he was athletic, but not the athlete he is now."
8. Trevor Hudgins (2018-Present)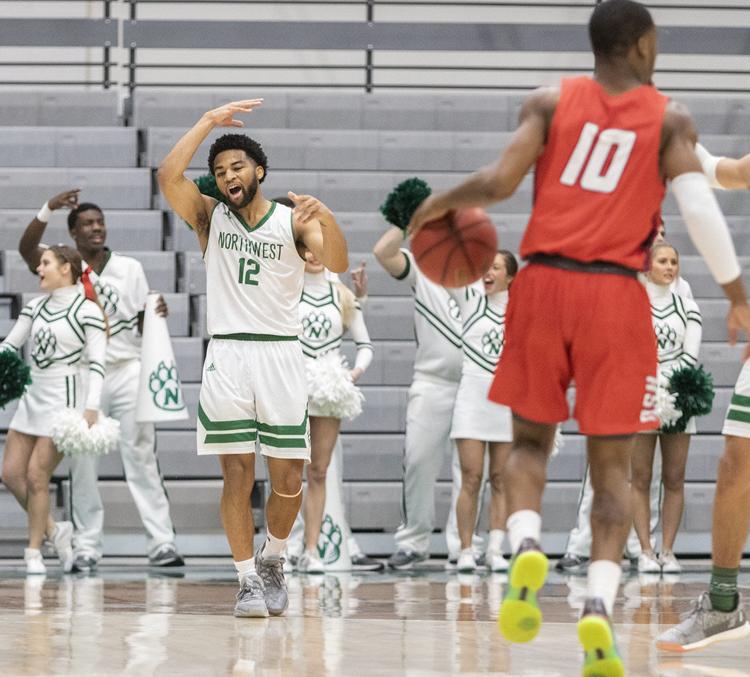 Trevor Hudgins played a season and a half in the 2010s, logging fewer minutes of basketball in the decade than any other person on this list. And he still packed more accomplishments into a season and a half than most players do in a career.
He helped carry Northwest through injury trouble late last season and was named the Most Outstanding Player at the Elite Eight because of it. He was the MIAA Freshman of the Year despite the fact that he shared a backcourt with Bernard, who probably would have won the award any other year. He set a Northwest record with 712 points as a freshman and led the freshman class in scoring across the country. He finished the decade with 890 points.
In the game after this list is published, Hudgins will hit one shot and surpass the 1000-point mark, not even halfway through his sophomore season. For the purposes of this list, that is not relevant. What is, though, is what he did for the 49 games he played in the 2010s. He only lost one of them.
"Dude," Brandon Zennner, who has covered Northwest sports in some capacity for the last decade, said in a text message, "Trev is gonna shatter Justin (Pitts)'s records, I think."
7. Chris-Ebou Ndow (2014-2018)
Chris-Ebou Ndow's spot on this feels pretty secure. The Norway native was the 12th player in program history to score at least 1,000 points and pull down at least 500 rebounds. And he did so in just three seasons, missing out on a fourth year of eligibility due to bizarre NCAA rules and some time Ndow spent with an amatuer team in Norway before his time at Northwest.
Ndow was never an All-MIAA first-team talent — the closest he ever came was second-team in his last season. He was just a consistently good player for three years and a physical presence on a team that won a national title. He averaged 11.9 points per game over his career and pulled down 6.9 boards per contest. He was a really solid player.
It's fair to wonder, though, where Ndow would be on this list had he played in the 2018-19 season. He might've challenged Joey Witthus for MIAA Player of the Year. He could have rivaled Hawkins for the conference's Defensive Player of the Year award. He could have been the best player on a 38-0 National Championship team.
Instead, his eligibility expired and Ndow returned to Norway to get paid to play basketball and won Eurobasket.com All-Norwegian BLNO Player of the Year, Domestic Player of the Year and Forward of the Year. Sounds a lot cooler than another national title and a higher spot on this list.
"We probably could have applied and probably could have got half his year (of eligibility) back," McCollum said. "But he ended it the way he wanted to end it."
6. Ryan Welty (2016-Present)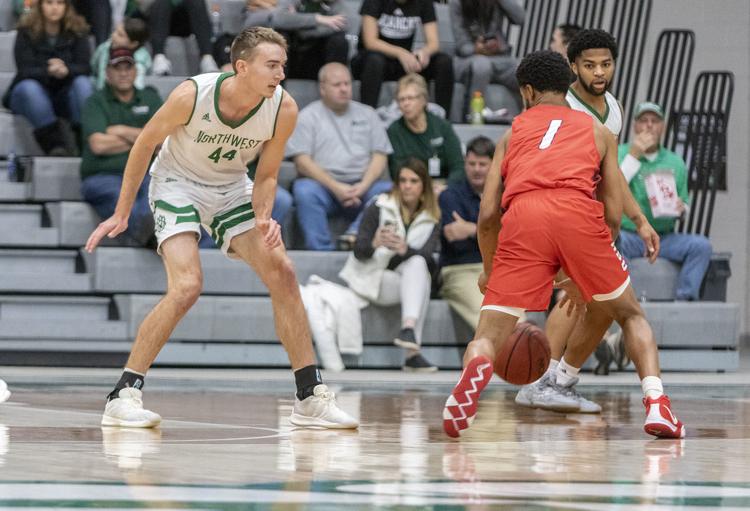 It's kind of tough to make a case for a lot of the active players on Northwest's roster. It is not tough to make a case for Ryan Welty.
He hasn't won any conference honors like a lot of his teammates throughout the years — his highest league honor so far came last year in the form of an MIAA Honorable Mention. But he's been a model of consistency for the last three years, and more importantly, he's been lights out from three.
At the start of this season, Welty was the NCAA's active 3-point percentage leader. That's not just Division II; that's the entire association. He already sits fourth all-time in program history with 209 three-point field goals made, and he'll be third on the list by the time he graduates.
Welty is the only player to log minutes in both of Northwest Division II National Championship wins. That stat alone could have got him on this list, but it's tough to put into words or numbers how impactful his presence on the court has really been.
"What Welty did to space the floor for four years," John Zetmeir, who covered Northwest from 2016-18 for the St. Joseph News-Press, said in a text message. "He was the perfect player for the program, and he's still really good."
5. Dillon Starzl (2010-2014)
It's tough to get a full sense of Dillon Starzl's impact on Northwest men's basketball if you never watched him play. I can confirm this, of course, because I never watched him play. His stats are high-caliber — he was only the 11th player in program history to record at least 1,000 points and 500 boards — but his on-court prowess was, reportedly, next level.
Starzl was always going to be on this list, but I never expected to rank him this high. This was another instance of McCollum's recollection and testimony swaying the court of my own opinion. Starzl's build and play style seems nearly obsolete just six years after his graduation. But things were different six years ago.
"He's a different player than what you're watching now with all the stretches," Austin Meyer, who served as a Northwest men's assistant coach from 2008-2018, said. "He was a legitimate post player."
"He was a monster," McCollum said. "He changed our whole program. He was the highest-level recruit that we've had."
Also, field goal percentage might not mean a whole lot for moderate-volume-scoring forwards, but Starzl made shots at a higher clip than anyone in the history of the program at 60.8%. Take that for what it's worth.
4. Zach Schneider (2013-2017)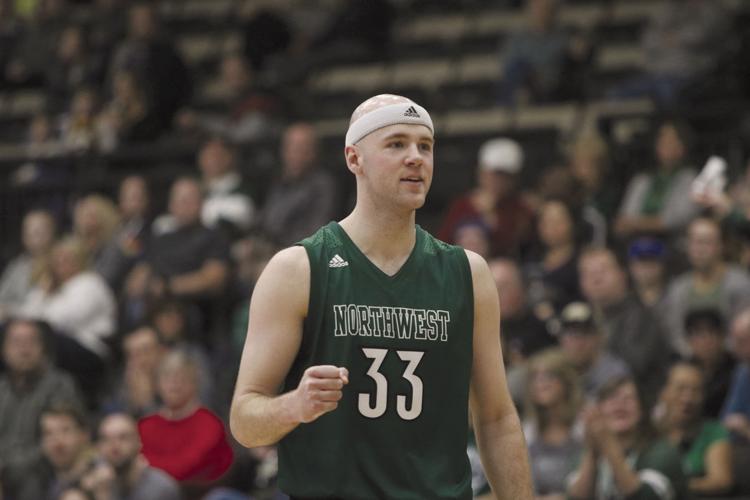 There's a story about Zach Schneider — I've heard it told a few times now. At some point during his Northwest basketball career, in some practice or shootaround or workout, he took 20 shots from five different spots beyond the arc, almost like the NBA 3-point contest, but with higher volume and lower stakes. Schneider, the story goes, hit 95 of the 100 shots he took.
There's a lot I could say about Schneider, but I think that story says more. It's either true — which would be impressive and insane — or it's not. But even if it isn't, even if it's been hyperbolized and exaggerated over the last few years, Schneider was good enough from the 3-point line that the account is at least believable.
"Yes," Meyer said. "One hundred percent (true). Ninety-five of 100 on the five spots, so 20 at each of the five spots."
A player has made at least 91 treys in a season just five times in the history of Northwest basketball. Three of those instances were Schneider. He made more treys in his career (370) than anyone else in the history of both the program in the conference. And it really isn't that close. Zach Schneider walked so Ryan Welty could run.
3. Joey Witthus (2017-2019)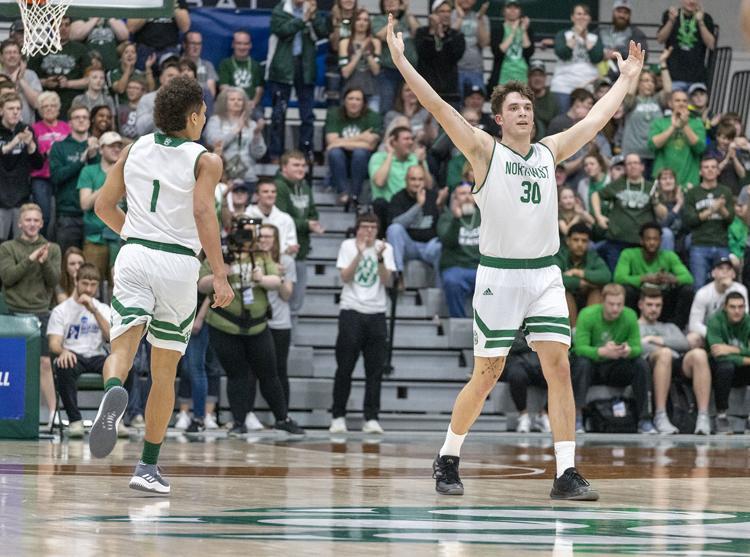 Maybe there's some recency bias here putting Witthus, who played just two seasons for Northwest after transferring from Minnesota State-Mankato before the 2017-18 campaign. But maybe Witthus would be even higher on this list had he played four seasons in Maryville.
Of course, he didn't. But two seasons was enough for Witthus to earn the No. 3 spot on this list. He won the MIAA Player of the Year award in his last season, which might be the least impressive thing he did. He was the Basketball Times National Player of the Year. I'm still surprised he didn't win the Bevo Francis Award.
Northwest doesn't win a title in Evansville, Indiana, last March without Witthus. You could say that about any player in the lineup or on the roster, but it's more true about him than anyone else. He scored 780 points last year — more than any other Bearcat ever has in a season. And he had a cool nickname.
"Joey Buckets," McCollum said after the National Championship win. "That's what he does. (He) gets buckets."
2. DeShaun Cooper (2009-2014)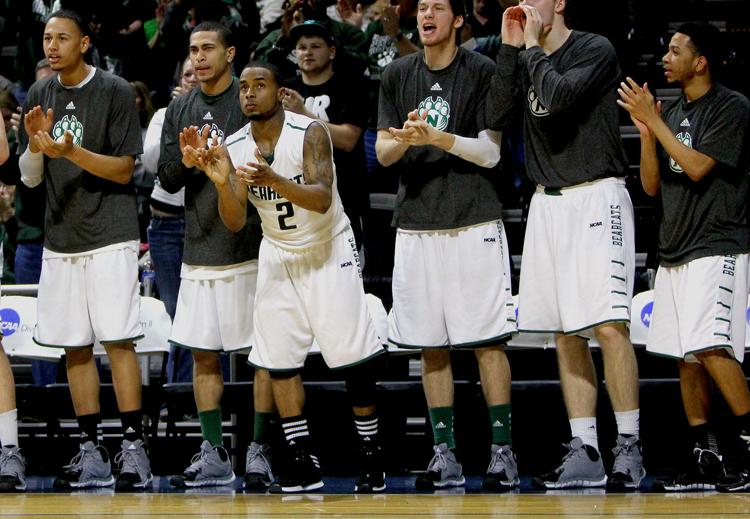 If you haven't heard of DeShaun Cooper, it's because he doesn't get enough credit. The first year of his career — an impressive season that came with an MIAA Freshman of the Year award — came before the start of this decade, but he did more in three healthy years than most do with four.
Cooper sits fifth all-time in scoring for the Bearcats with 1,702 career points while logging close to 500 assists. He made the MIAA first-team twice and was the Player of the Year once. He was an NABC All-American. And perhaps most importantly, Cooper helped deliver Northwest from a decent team in the MIAA to an eventual national title contender.
"DeShaun Cooper was the original Ben McCollum point guard," Matt Tritten, who covered Northwest for KZLX and KQTV for the extent of Cooper's career, said.
1. Justin Pitts (2014-2018)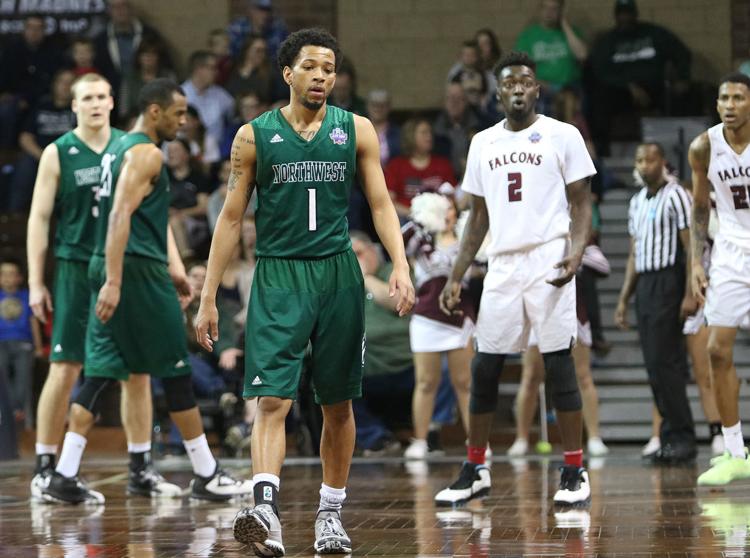 No. 1 on this list was never going to be anyone else. Pitts isn't just the best player to suit up for the Bearcats in the last decade — he's the best player to ever wear the uniform at all. His list of career accomplishments probably stands taller than the point guard himself, who is listed at 5-foot-10, but who is probably closer to 5-foot-7. The latter fact might be ideal for Northwest. If Pitts was closer to 6 feet tall, he would have been playing basketball at a higher level. He probably should've been anyway.
Pitts scored 2,459 points in his career at Northwest, 664 more than the next closest Bearcat. He was the MIAA Player of the Year three years in a row from 2016-2018. He won the Bevo Francis in 2017 and was a finalist in 2018. He led Northwest to its first national title in 2017 and won the Division II tournament's MVP award. His list of accolades goes on and on and on and on.
For Northwest, Pitts seemed like a once-in-a-generation-type point guard. But with the next decade's outcome still pending, it sure looks like he taught Hudgins everything he knows. It's tough to put his impact into words, but Zenner, who serves as the sports director at the St. Joseph News-Press, did so well:
"Justin Pitts brought Northwest basketball to what it is today," Zenner said via text. "Because of Pitts' influence on the program, Bearcat Arena is packed shoulder-to-shoulder on a nightly basis."