Maryville Public Safety is investigating an attempted robbery that occurred Jan. 29 at the City Star convenience store.
The City Star convenience store is located at 623 S. Main St.
Maryville Public Safety Director Keith Wood said they believe the suspect is a white male who entered the store around 9:45 p.m.
"Essentially what happened last night is a suspect approached the clerk and asked for all the cash from the cash drawer," Wood said. "They then immediately left there after on foot. The suspect was wearing a black sweatshirt and black ski mask."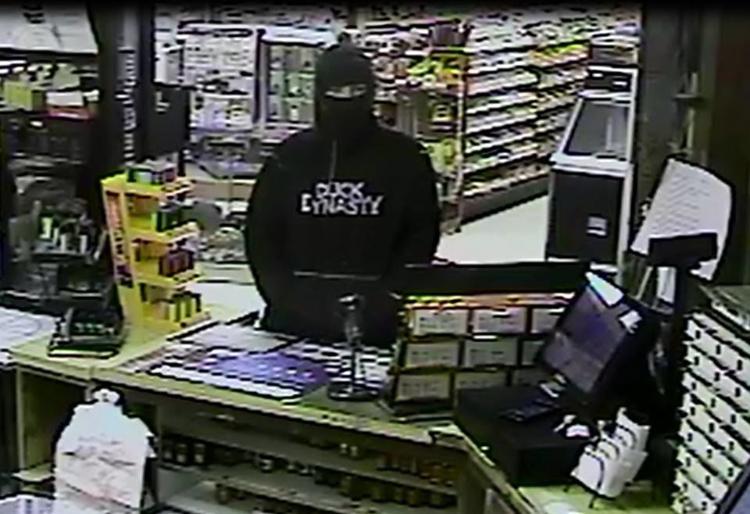 Wood encourages the public to look at the surveillance images of the believed perpetrator and if they recognize them to report it Public Safety.
"I know there is a picture of the suspect on Facebook  and if people want to look that up and see if they recognize the suspect they can then report that to us," Wood said.
Here is the audio as the suspect enters the establishment. Give a listen, and please, reach out to us if you have any information that might be of use! pic.twitter.com/kHDrTubw1M

— Maryville R-2 SRO (@SpoofhoundSRO) January 30, 2019
Information regarding the case can be reported by contacting Public Safety at (660)-562-3209.