With a University known for its athletic programs, it's no surprise that another nutrition store has made its way into the community. Northwest Nutrition held their grand opening ceremony Feb. 6. Owner Sara Kimberley remembered back to when they had first opened their doors to business and a raging blizzard took place the same day. 
Sara Kimberley and her husband Thomas Kimberley opened Northwest Nutrition on the corner of South Main and West First Street. The store offers meal replacement shakes and energizing teas. Additionally, they offer a service to customers who purchase both a shake and tea where they can receive advice on what to eat and keep track of their weight loss or gain. 
"For the last two years I have really been into nutrition and just living a healthier life," Sara Kimberley said, keeping her three children in mind. 
Sara Kimberley wants to live a long and healthy life to be able to teach her kids the importance of an active lifestyle. She described Northwest Nutrition as a happy environment that offers the community a place where they come to feel better about themselves.
Sara and Thomas Kimberley currently operate their business with the two of them switching off shifts at the shop. Living in the small town of Rushville, Missouri, the couple's commute to Northwest Nutrition is a two-hour round trip. They decided to take their business to Maryville to stay in a smaller community but also somewhere they could see the business thriving. The two want to test out the waters before they consider hiring employees.
"We're not looking to get rich; we're just looking to stay busy and help people with whatever they need," Thomas Kimberley said. "We're both pretty big into health and fitness and stuff, so it's just something we enjoy."
Thomas Kimberley, a veteran of the U.S. Army, expressed his increase in interest in health and fitness after serving in the military for six years. He said it is important to him to live a healthy lifestyle and work out to stay in shape. Due to Thomas Kimberley's time spent serving the military, Northwest Nutrition offers a discount to current and former members of the military as well as first responders.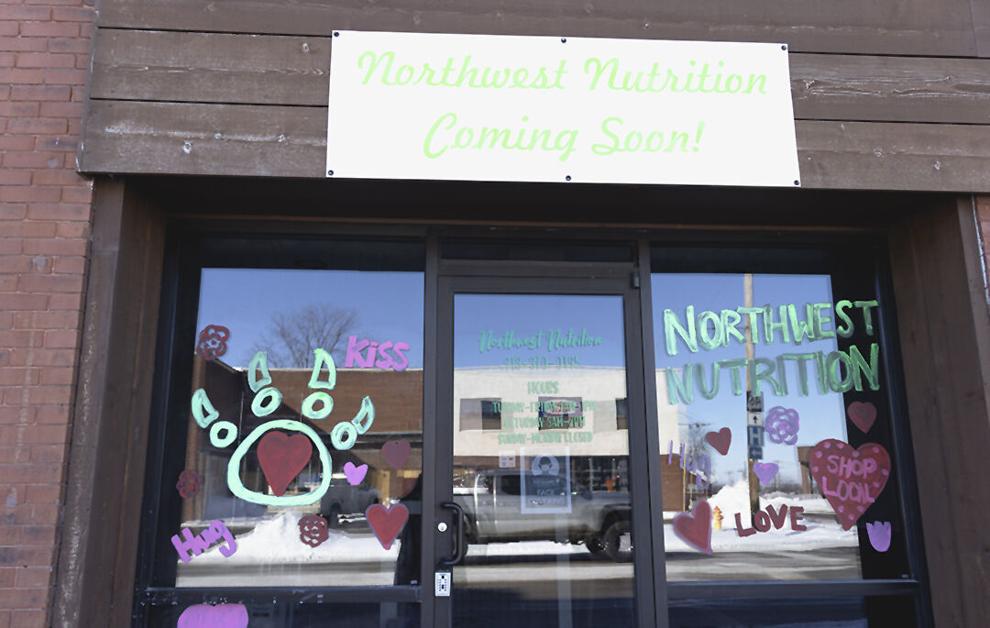 Thomas Kimberley's favorite flavor of Northwest Nutrition's protein shakes is chocolate. At the store, the shake powder is blended with ice and water, but while at home, Thomas Kimberley enjoys making the shake with whole milk. He noted that the shakes their store sells don't leave a foul taste in his mouth afterward compared to other similar products on the market that do leave an aftertaste.
"When I'm lifting and trying to bulk, I really like protein and the meal replacements because I work nonstop. I own my own construction business, so it's kind of hard for me to stop and eat all the time," Thomas Kimberley said. 
Aside from Northwest Nutrition, Thomas Kimberley also owns a construction company called Thomas Kimberley Handyman Services located in central Missouri. While busy on the job, he likes to drink meal replacement shakes because of their convenience. Thomas Kimberley said that the shakes that Northwest Nutrition sells are the only meal replacement shakes he's had that do not upset his stomach.
"My dream is ultimately to be able to, you know, have some gym equipment, have a place where people can work out," Sara Kimberley said.
Sara Kimberley hopes to add other products such as pre-workout, post-workout and electrolyte drinks in the future. 
Northwest Nutrition's hours of operation are 7 a.m. to 1 p.m. Tuesdays through Fridays, 8 a.m. to 2 p.m. Saturdays and are closed Sundays and Mondays.