Almost exactly eight months after a racially insensitive video involving an incoming Northwest freshman circulated on Twitter last summer, the University's Associate Provost of Diversity and Inclusion Justin Mallett presented the office's mid-year report to Northwest's Board of Regents Jan. 28, detailing the actions Northwest has taken to address issues of race and inclusion since the video first went viral. 
The six-page document, which Mallett directly discussed only briefly in front of the all-white Board, amounts to a comprehensive list of steps the University has taken in the last eight months, ranging from training and education efforts for faculty and staff to a change to Northwest's Student Code of Conduct policy in regards to speech, which the Board approved in December. 
Some changes — including the hiring of Diversity and Inclusion Coordinators Brittany Roberts and Jessie Peter, and the creation of the Bearcat Equity Program — are already physically evident on Northwest's campus, while others are more abstract. One alteration Mallett has consistently touted is the implementation of an inclusive excellence framework, which aims to make racial equity an institution-wide priority, rather than a task delegated to the Diversity and Inclusion Office.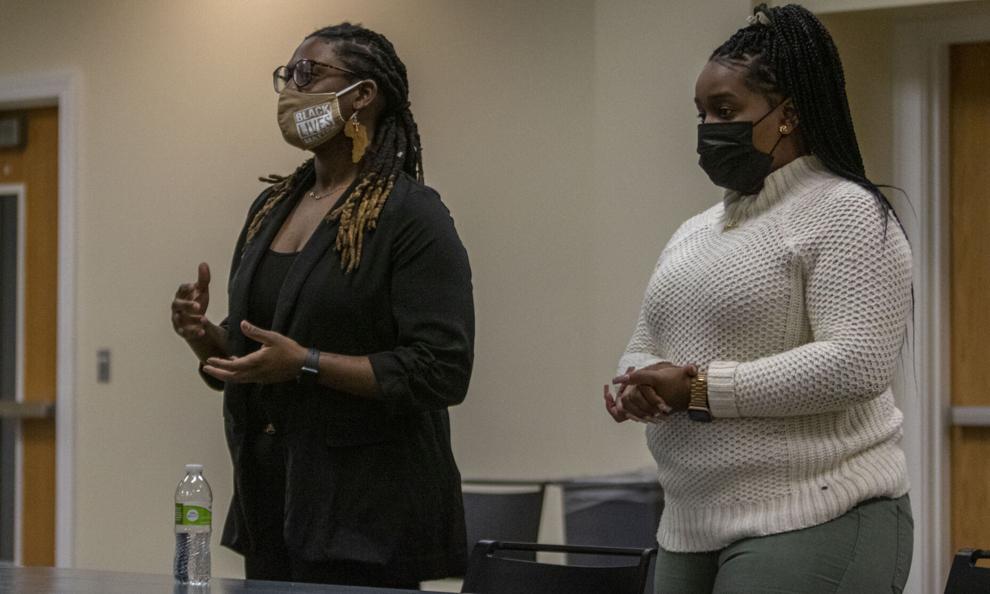 When addressing the Board at its Jan. 28 meeting on the third floor of the J.W. Jones Student Union, Mallett didn't summarize the entirety of the mid-year report, instead noting highlights he wanted to emphasize to the Board. The associate provost again touched on the importance of the inclusive excellence framework while highlighting the University's alignment with the  national standards established by the Council for the Advancement of Standards in Higher Education.
In the third act of his address to the Board, Mallett underlined the Diversity and Inclusion Office's continued commitment to furthering the agenda of equity — not just on Northwest's campus, but in the surrounding community.
"This entire campus has worked hard, but we can't relax," Mallett said. "… And one of the things we're doing because we can't rest on this is, we're expanding into the community as well. We want to make sure that our Maryville community is also comfortable having discussions on diversity and inclusion, because we can't continue to say, 'Well, Maryville is a racist institution, a racist town, insensitive,' or anything like that, but not provide a blueprint or a framework to not be that way." 
Mallett's statement drew the ire of Regent Jason Klindt, a Republican from Kearney, Missouri, who has served on the Board since 2018 and who sought clarification after Mallett described the frustrations many underrepresented students have expressed about the city.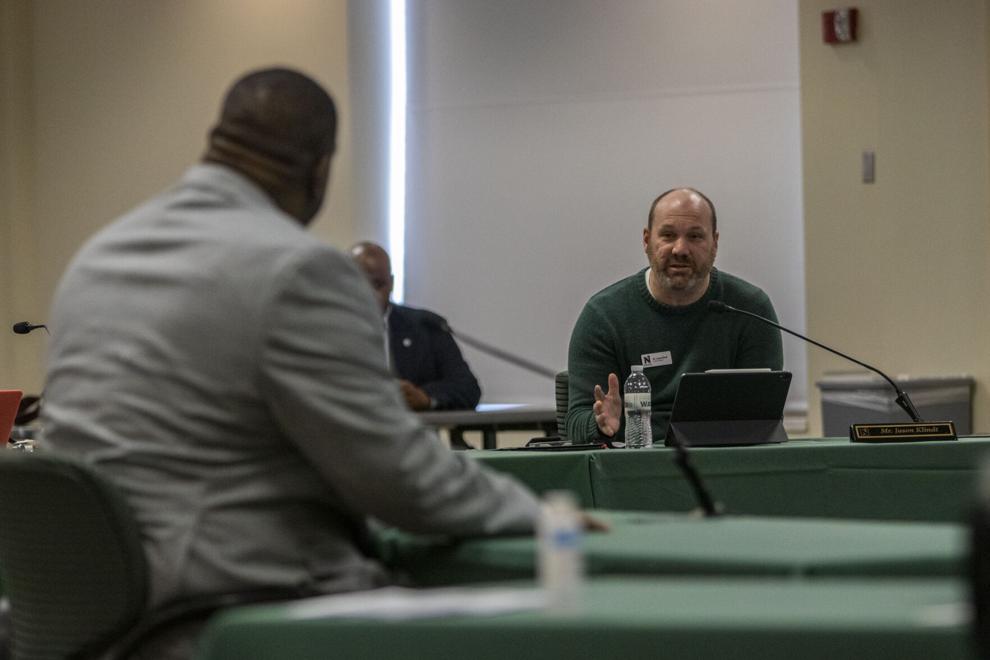 "Dr. Mallett, I just want to go for a clarification there for some of the folks in the room," Klindt said. "You said, "We can't just continue to say that Maryville is a racist town.' I don't think anyone is actually saying that Maryville's a racist town, but there might be some that put that out there. I just wanted to give you an opportunity to maybe expand on that." 
"Sure," said Mallett, who has expressed an uncomfortable distance between himself and the Maryville community. "So what I mean by that is, for our underrepresented population that's in Maryville, sometimes the belief is that we don't have the resources that are available … and that we're not bringing those things into our community — that's a move of insensitivity. And the way our younger generation thinks nowadays, they will say, because of that insensitivity, they immediately go to racism." 
The moment shared between Klindt and Mallett served as the only point of even mild contention in a meeting that otherwise felt more like a procedural formality. 
Throughout Mallett's presentation, and the meeting as a whole, the tone was generally positive, bordering on celebratory. Northwest's President John Jasinski and Chair of the Board John Moore each offered their support for Mallett's continued efforts as the group reflected on the last eight months of progress. 
When Klindt, who earned a bachelor's degree from Northwest in 1999, asked Mallett to reflect on successes and failures stemming from the mid-year report, Mallett only pointed to one disappointment: the student completion rate of the University's campus climate survey last fall, which only 8.6% of students completed — short of Northwest's goal of 15%. 
"As you remember, over the course of the summer, there was a lot of energy from our students. We had the hashtags, we had the posts, we had all these different things coming at us really fast and really quick, and the energy was really high," Mallett said, referring to a flood of posts from Twitter users in late May describing incidents of racism at Northwest that largely went unaddressed by administrators, even when reported. "And our national climate and our local climate really affected that. So it was shocking, when we put the campus climate survey out in the fall, that the response rate was as low as it was." 
The hashtags in particular, which gained traction in response to Northwest's decision to admit the student who appeared to reenact the event that killed George Floyd in the video three days after his death, have been a point of emphasis for the University. The posts, along with student testimony, have guided administrators in their decision-making throughout the last eight months, leading directly to the creation of the Bearcat Equity Program, a campus reporting platform for incidents of discrimination or bias. 
When fielding questions from Moore about the Bearcat Equity Program, Mallett deferred to Matt Baker, the University's Assistant Vice President of Student Affairs, who told the Board that he had never heard about a vast majority of the racist incidents shared on Twitter by students who claimed to have reported to Northwest employees.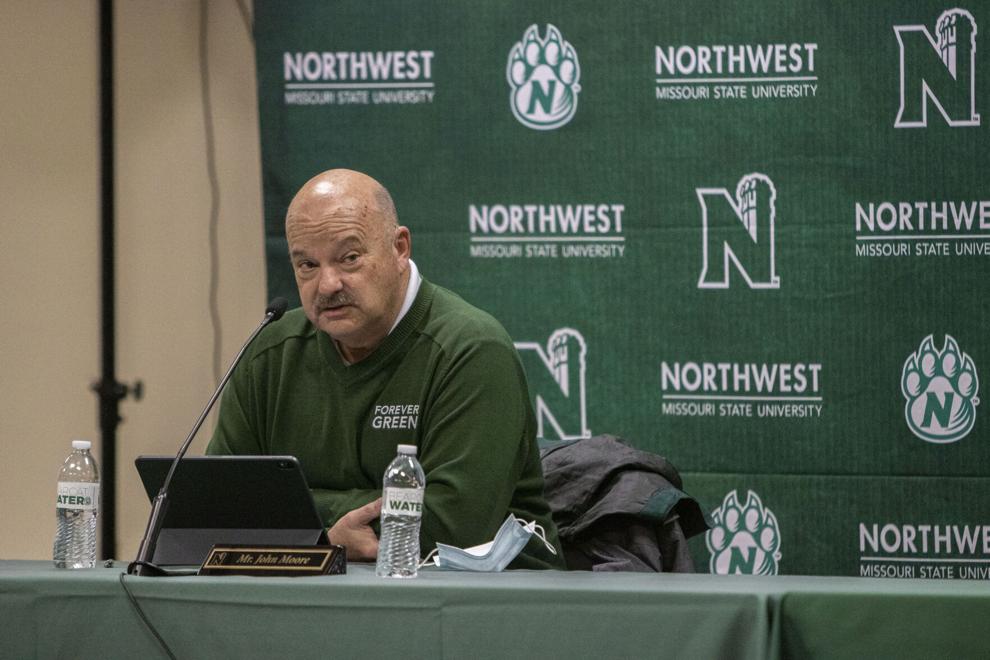 "Students were sharing that things were happening on campus that none of us knew about," Baker told the Board, echoing comments he made to The Missourian earlier this month. "That was probably one of the most concerning things — that, just, either they weren't reported or they were reported to somebody who didn't continue to share it appropriately." 
While the platform was built to combat those miscommunications, it's unclear if Northwest has taken additional steps to avoid similar failures in face-to-face reporting of discrimination. When reflecting on further measures taken to ensure in-person reports were properly passed along, Jasinski, speaking with reporters after the meeting, did not cite any specific changes to the bias reporting process, instead noting several committees formed since May. 
"Well, you bet," Jasinski said. "Hey, look — we're trying to listen in various venues, so it isn't just the Bearcat Equity Program. It's through individuals, it's through leaders and, frankly, it's through those teams that we've put together. We've got the President's Diversity and Inclusion Advisory Team that the senior leaders sit on the outside as kind of a fishbowl and listen to the input. (There's) the Issues of Race Action Team — so, yes, there are several venues that we're trying to gather input and then follow up on that input." 
---
Board receives COVID-19 update
University Police Chief and Vice President of Culture Clarence Green gave the Board an update on the state of the coronavirus at the meeting, answering questions from Moore while detailing tertiary steps Northwest has taken in its response. 
Nearly 11 months after COVID-19 first disrupted operations at Northwest, there are 8 active virus cases among Northwest staff and students, a number that makes up less than 16% of all current cases in Nodaway County — though the Nodaway County Health Department has not released new case information since Jan. 23. Green reported that Northwest has created three separate teams to assist with different areas of its virus response, including a vaccination team, an academic team and a wellbeing committee focusing specifically on the mental health faculty and staff. 
Noting the state of the pandemic on other campuses, and recalling the intense spike in COVID-19 cases Northwest experienced when students arrived in Maryville last August, Moore questioned Green on a renewed spike in cases that the University has so far avoided this semester. 
"I think there's several things that have happened," Green said. "I think a lot of our population might be asymptomatic. … I think also compliance is pretty decent, and I would also argue that maybe reporting is going down. The younger population experiences COVID different, and so I imagine they may be dealing with it on their own and not reporting it as much." 
Green also touched on the vaccine event Northwest hosted last week in partnership with the health department and Mosaic Medical Center - Maryville, where 700 county residents received the vaccine. The event, which will be a weekly occurrence as long as vaccine availability permits, promoted rave reviews from Green, Moore, Jasinski and Regent Mel Tjeerdsma, who noted it was easier to get a vaccine in Maryville than Johnson County, Kansas.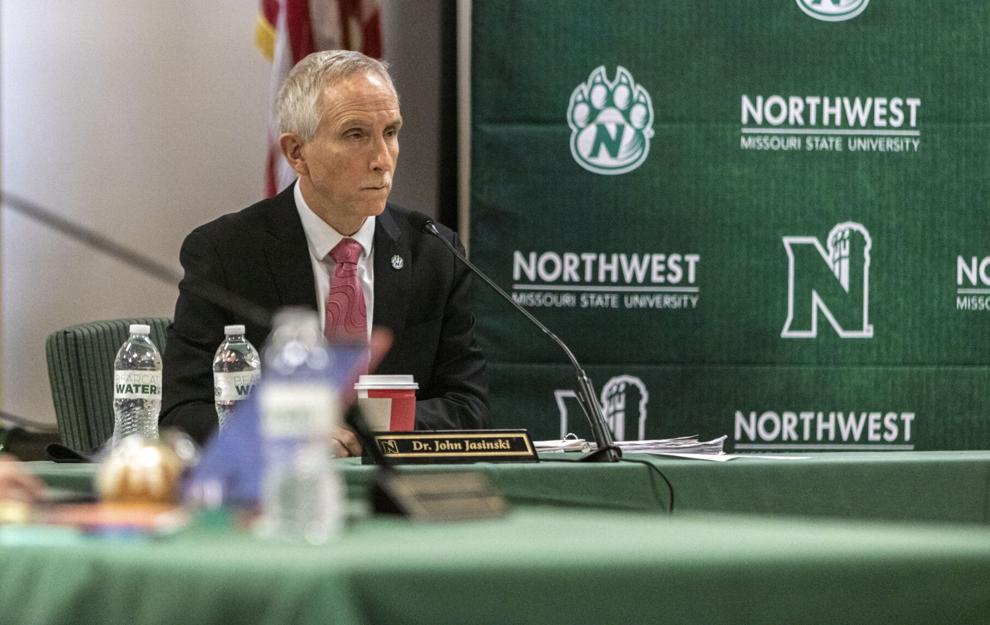 After the meeting, Jasinski told reporters that some University employees and students were grouped into the first tiers of Missouri residents in line for the vaccine, having already been inoculated. There is no plan to specifically mass-vaccinate Northwest employees, all of whom fall into the state's Phase 1B Tier 3 eligibility category. 
"What we've done is made sure that our employees understand that they should get on the county website and sign up for that (weekly vaccine event), or we offered our own survey that they can sign up, and then we can match the databases," Jasinski said. "And then they'll get put in the queue for the rest of the state guidelines." 
The health department placed country registration for mass vaccine events on pause Jan. 29, a day after the Board met. 
---
Board approves use of state funds for deferred maintenance 
The Board voted unanimously to approve the use of up to $2 million of recently-distributed state funding on deferred maintenance roof projects, as proposed by Assistant Vice President of Finance and Administration Stacy Carrick. Carrick and the University will move forward with the bidding process, seeking a contractor to complete roof replacements on Martindale Hall, Colden Hall and the Garrett-Strong Science Building. 
The funds became available after Gov. Mike Parson released $68 million in federal funding for higher education to state institutions, $2.7 million of which was dispersed to Northwest. Up to 71% of Northwest's appropriations will be spent on the roof projects, per the Board's approval, while the rest will be allocated toward smaller projects, such as the removal of the University water tower near the west end of campus. 
Vice Chair of the Board of Regents Roxanne Sweeney noted how far behind the University is in its deferred maintenance works, calling the multi million dollar project "a drop in the bucket" as she recommended the Board approve Carrick's proposal. The roof replacements are scheduled to be completed by October of this year. 
---
Other Board notes:
The Board approved the appointment of 12 adjunct faculty members for the spring 2021 semester, 10 of which will teach at Northwest's Maryville campus while two will serve at Northwest-Kansas City. The appointments are in addition to adjunct faculty members who were approved by the Board in August, September and December 2020. 
The following faculty appointees were approved Jan. 28: Darbi Bauman, Connie Beaumont, Karen Cangelose, Kathy Crawford, Linda Greason, Jennifer Johnson, Robin Shamberger, Madeline Sherman, Lauren Strutzman, Patricia VanCleave, Robert Armstrong and Kimberly Ohler. Armstrong and Ohler will teach at Northwest's satellite campus in Gladstone, Missouri. 
The Board also approved byline revisions for its own governing rules. Moore said the Board will continue to self-evaluate for the next year, examining committee functions and ensuring the Regents are fulfilling their requirements. 
Student Senate President Kirayle Jones and Student Regent Connor Thompson were not present at the meeting and did not give their monthly reports, leaving students without direct representation at the first Board meeting of 2021.