Dark clouds and rolls of thunder delayed but didn't stop Phi Mu from hosting their 12th annual Run 4 Jen Memorial Walk/Run Oct. 5.
In remembrance of Northwest alumnus and Phi Mu member Jennifer Shaw Suhr died from asthma Dec. 12, 2000.
This year Phi Mu raised $4,500, which includes a $350 donation from Student Senate.
Julie Shaw, sister-in-law of Suhr, helped begin the fundraising tradition with the help of some Phi Mu members in 2008. She said they raised about $5,000 last year and over $60,000 the past 12 years combined.
"It was really small the first year; there were like 50 of us. It was basically family and friends," Shaw said. "We brought in more Phi Mus, and then the Phi Mus have just taken off and have made it part of their annual philanthropy."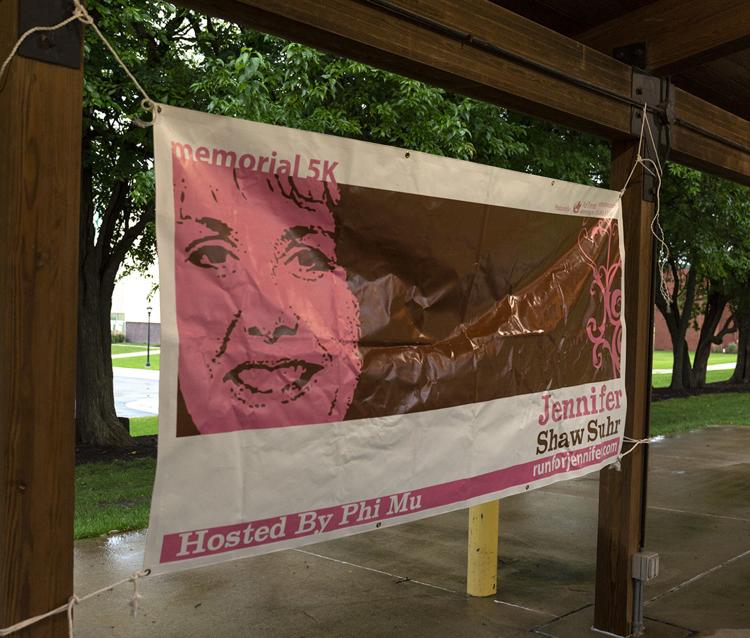 Northwest Alumnus Anne Deaver, who was Suhr's roommate and sorority sister, said Suhr always ran.
"She was an athlete – she was a runner," Deaver said. "I came from a little town, (and) she was the first person that I ever saw carrying an inhaler. I said, 'What is that thing?' She'd go for a run and pump on her inhaler."
Deaver said she came to every Run for Jen except one.
"I would say the first couple of years were the biggest show ups, but we had good weather," Deaver said. "It's just a special day that I bring my family to now, and we just wouldn't miss it."
Phi Mu Philanthropy Chair senior Addison Taylor said although the weather wasn't the best for running, she was still pleased with the turnout.
"A lot of good positive attitudes and a lot of people who were super enthused to be here this year," Taylor said.
Taylor said the event was worth the stress since it was her first time hosting the event as the philanthropy chair.
"We're raising money for a really good cause and remembering an alumni who passed, which is super unfortunate," Taylor said. "It's fun to put that on, keep the memory alive and keep helping others."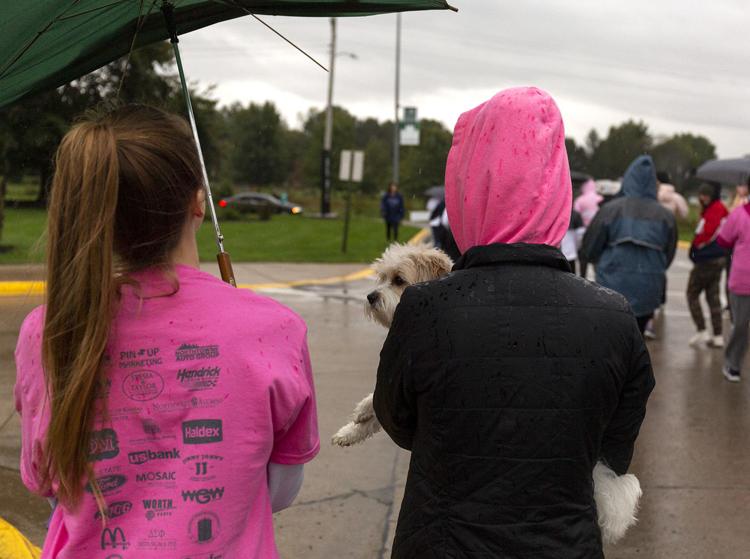 Phi Mu gave half the money they raised to Mosaic Life Care Center and the other half to the University of Kansas Research Center for asthma research.
Phi Mu raffled off tickets for Kansas City Chiefs and Royals games and other items. They also gifted the top ten men and women who had the fastest times with miscellaneous items after the event.
Wyatt Suhr said he was in the fifth grade when they started the memorial walk/run for his mom.
"You're here to run (and) you're here for the cause," Wyatt Suhr said. "Our cause is her. We use the run to sort of illustrate her cause."