While he announced his candidacy publicly the week of Jan. 9, Darren White knew nearly two years ago that he would see his name on the ballot for Nodaway County Sheriff in November 2020.
White lost the 2016 election to Randy Strong, who received 54% of the vote after White had served the county for eight years, first taking office in 2009. The race was highly competitive in 2016, and White said he looks to grow upon what he learned from his loss to Strong.
"I live here and run into people. ... I hear the dissatisfaction in people's comments and voices, and I really think that the people deserve something better," White said.
White, a Democrat, said he managed to keep campaign promises when he was elected into office, and Strong has failed to do the same. One promise White said he would reinstate if elected is around-the-clock patrols of the county.
"I think people deserve that," White said. "(Around the clock patrols) is something the county hasn't seen here before I was elected. Now they've gone back on that — there are times there's no one out there or available."
However, Strong contested White's statement on patrols, saying the office has executed around the clock patrols before White served and has continued to do so under the current administration.
"We still do (around the clock patrol)," Strong said. "We are available."
Strong won the 2016 election with 5,049 votes over White's 4,386 votes, and despite White and others' disapproval, Strong still sees support from the small towns and cities that make up Nodaway County.
Strong has 41 years of law enforcement experience, with the majority of it being from his time at Maryville Public Safety. Strong became an investigator for MPS in 1992 and also worked in the Missouri Inspector General's office and at the Holt County Sheriff's Department prior to becoming Nodaway County Sheriff.
Strong, a Republican, ran in 2016 on the promise of consolidating and bringing unity to the county's law enforcement agencies, which is what he said the voters seemed to want most.
However, the county has just begun to see the effects of this effort in the form of 911 dispatch consolidation plans, which is still in the works with lengthy discussion on provisions and strategy from local government leaders.
Strong went live on KMA, a radio station in Shenandoah, Iowa, after the 2016 election to discuss his campaign and future plans for Nodaway County.
"You know, I knew this was going to be a tough race," Strong said. "But, I felt really good about it. … We had a good message that resonated with the people of the county."
In 2020, White looks to promote his own message, one he hopes rings a little louder to reach more voters in what he calls a critical election year.
"I'm going to continue to do what I've always done, and that's to get out in the community and talk to people face to face," White said. "I will be accessible."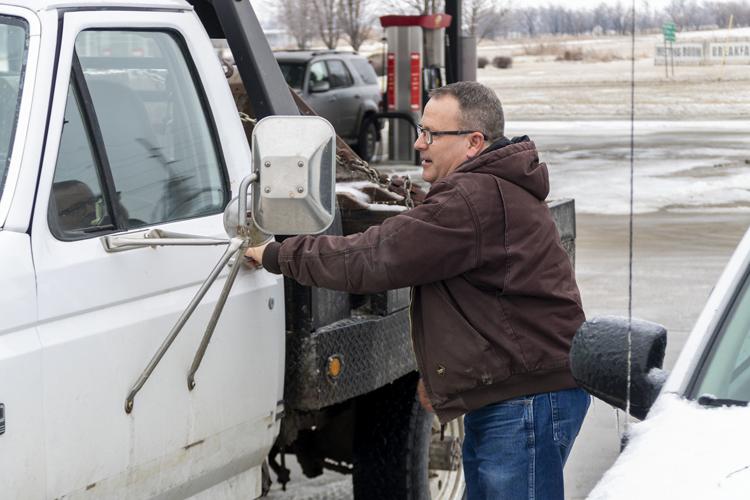 White said he will hold forums and discussions with people from smaller towns in the county at later times during his campaign so citizens to be heard on issues that arise in their communities.
One of White's biggest motivators for running again was hearing about deputies he had worked with being replaced with people who live outside of the county.
"These people don't have to face you," White said. "They don't have to sit next to you in church. … They can come here, treat people however they want and then they go back where they came from and don't have to worry about it. I think that's wrong."
Strong said he feels his presence in the community is positive because of his commitment to serve the county by doing his best on every issue that arises.
"We came in during a time of negative stigmas from Darren White's negative press releases," Strong said. "Now, we've got it turned around."
White said aside from the politics of the sheriff being an elected position, there is a certain level of consistency that should always be upheld.
"Sheriffs have been providing a service to the county for centuries now," White said. "The county is the same, the people are really the same. Times change, technology changes, but people are really the same."