Maryville's City Council met Jan. 11 for the first time since mid December, with familiar faces in the same community center room from four weeks ago. A sign posted outside the room read "Occupancy 28." Five seats were empty.
Those five seats shared something in common with the expressions of city council members when citizens stood up and talked over one another — a reflection of emptiness brought on by redundancy — and the same remarks from the past year echoed.
"Why don't you leave it up to the individual to make the choice," one citizen said, referring to a local face covering ordinance.
"What gives you the authority to make these decisions," another said, and the Council sat back to take it in.
The meeting began the same as previous ones since April 2020, with a COVID-19 update. The Council, accompanied by City Manager Greg McDanel talked about the upcoming face covering ordinance, which is set to expire Jan. 31. As of Jan. 10, Nodaway County remains in a Category 1 — Extreme Risk for COVID-19, a determination made by the state. 
An adamant crowd listened to this week's report — that the seven-day positivity rate sits at 14.6% and the seven-day case rate per 100,000 is 249. To move down in categories, the county would have to reach two consecutive weeks of meeting lower criteria. The county came close, but day 12, numbers crept back up, remaining in the extreme risk threshold.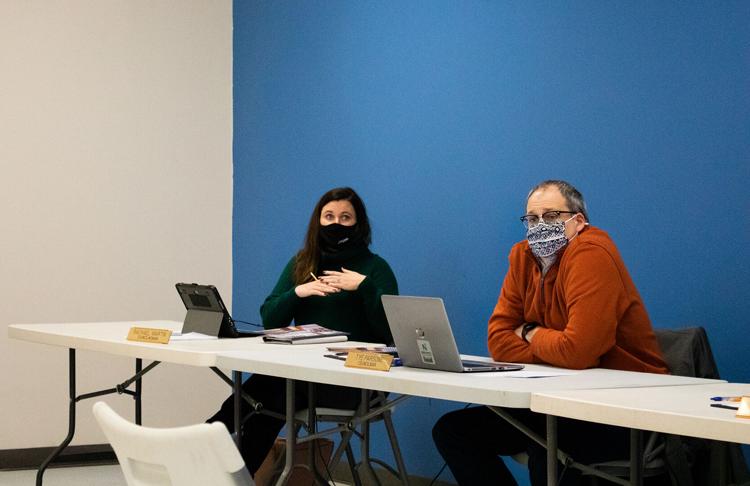 Numbers became a topic that molded into a dominating message from those in attendance. 
"Why would you use--"
"When you talk, I really need you to stand up, tell me your name … and your address, because I have to keep this on record, OK?" City Clerk Stacy Wood said.
"Sorry, OK so we got Tim Jackson… I don't understand why we use numbers of Nodaway County to make us wear masks in Maryville, Missouri," Jackson said. 
After some back-and-forth, McDanel and Councilman Matt Johnson said local resources don't allow for city-specific data, and since county data provided by the health department is available, it is what the council, and local health officials use for decision making.
For these reasons and more, Councilman Tye Parsons requested input from Mosaic Medical Center - Maryville and the Nodaway County Health Department for the next regular City Council meeting, where it will make a decision on whether to extend the face covering ordinance.
Disgruntled comments and genuine concerns mixed like oil and water throughout the hour-long meeting. COVID-19 was the longest discussed, but least detail-heavy issue on the Jan. 11 agenda. An extensive update on the water system and an overview of the South Main Improvement Project ensued shortly after.
The latest development with the ongoing water issues was the treatment of elevated geosmin in the raw water supply at Mozingo Lake. This bacteria creates a "musty, earthy smell and taste" per a presentation McDanel gave.
In that presentation, he said about 80-90% of the geosmin is being removed and the use of powder activated carbons is working to alleviate taste and odor issues by removing the compounds that produce them. 
But the bacteria resulting in water aesthetic issues is less of a pressing issue than the water treatment facility as a whole. McDanel said the only fool-proof method of addressing taste and odor issues long-term is the multi-million dollar investment… at the water treatment plant.
"Keep in mind that, even without the taste and odor issues, our plant was constructed in 1959, so it is beyond its usable life and either needs substantial existing investments or consideration of a new plant," McDanel said.
For now though, the city is focusing on an algicide application. But the city faced a couple roadblocks here as well — the delivery of the algicide was delayed and the current ice cover on Mozingo Lake prevents application of the 2,200 gallons of the chemical.
Some back-and-forth, but not as much as comments from the COVID-19 update, followed McDanel's presentation on the water facility.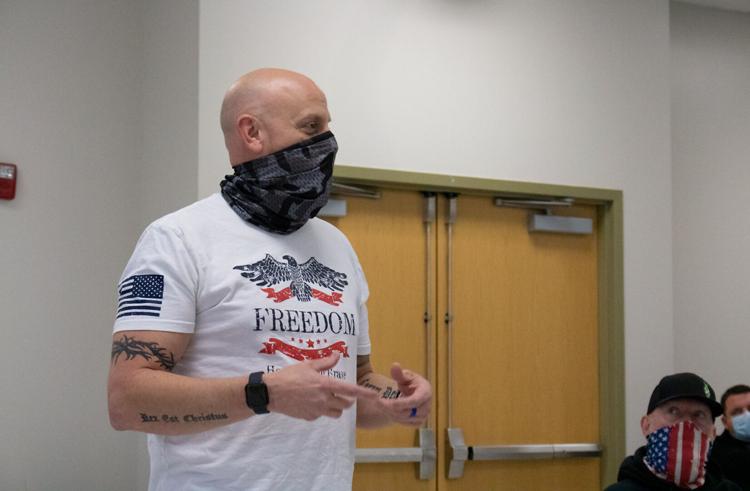 "If we would have been on the ball before (Mozingo Lake) froze, would that have helped with the geosmin?" Mike Coffelt said, being one of a few citizens who stated their name before speaking.
"I wish we would have got it done on the 23rd, and there may be some legal consequences, and that's something we've talked about," McDanel said. 
The delivery delay was the result of third party shipping miscommunicating and possible lawsuits could be imminent, McDanel said. 
Even with a few tense moments between council members and citizens, processes of democracy shined through the local government Jan. 11 when its members said they aim to serve even those who are posting hostile comments on social media.
"The big thing is I'm glad they are coming. It's an open meeting, an open discussion," Mayor Ben Lipiec said. "Some people think it's a conspiracy or we hide what we're doing. I appreciate all of them coming and welcome anyone who wants to come." 
Councilwoman Rachael Martin and Lipeic said with recent citizen voices, heard primarily on social media, engagement at the meetings is important and encouraged, but they continue to trust the experts, the proven sciences, and what they feel is best for all Maryville citizens.
"Like Rachael (Martin) said, we are five different individuals with five different beliefs and five different thoughts on the issues," Lipiec said. "We work together to come up with the best solution but the big thing is that we work for them — those who come here and share their opinions."
The next City Council meeting is scheduled for Jan. 25, at which local healthcare representatives are expected to attend.