The Horticulture Club is assisting the Maryville Mosaic Life Care Center by helping implement a Healing Garden for cancer patients.
The Horticulture Club has volunteered to plant and raise flowers and shrubs for the Healing Garden that will be located outside of Mosaic's Cancer Care Center for leisure.
Two-year breast cancer survivor Kara Puche received treatment at Maryville SSM St. Francis, which is now Mosaic Life Care. She suggested the Mosaic Cancer Care Committee utilize Northwest Horticulture Club to raise and maintain a Healing Garden.
Kara Puche's daughter Loren Puche is the Horticulture Club president.
Loren Puche said she hopes the garden will make a difference for patients and bring a little light into their stay at the hospital.
"It's really awesome to make a difference for cancer treatment patients that they can see these plants, and it makes them happy," Loren Puche said. "It makes me happy that just by placing flowers or butterfly attractants someplace they can feel at peace."
Loren Puche said as a former caretaker of her mother, she hopes to bring joy to cancer patients and other caretakers through the Healing Garden.
"Our goal is to help the patients feel at ease by watching the butterflies and watching them look at the flowers and plants — that they're able to go through this difficult time but still be able to enjoy the scenery," Loren Puche said. "It makes us feel good."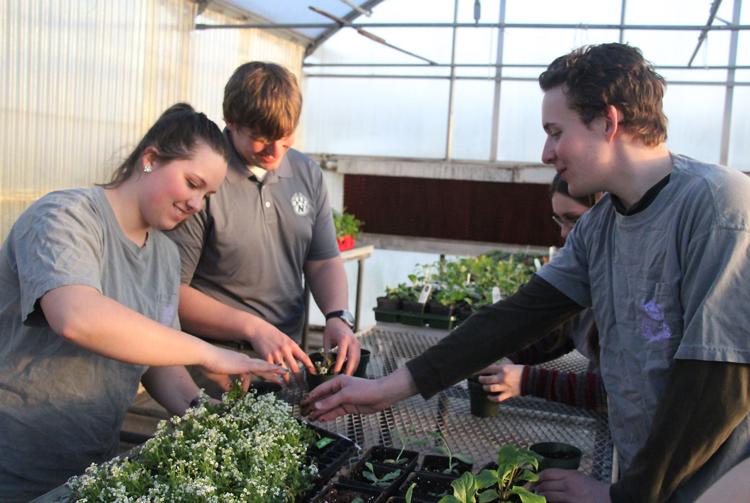 Director of Development for St. Francis Hospital Foundation Megan Jennings said the Cancer Care Center Committee is composed of people who have had a cancer experience.
"Together, our group, along with Dr. (Rolando) Breier, our Oncologist, spent time seeing how we can help the patients' spiritual and emotional well-being," Jennings said. "Basically, what can we help them with along this journey outside of the medical treatment they're getting?"
Kara Puche said the Healing Garden will be a place where people can seek clarity and pray or escape if they need to.
"It (the Healing Garden) is for families and patients. It's going to be right there for everybody to enjoy. I think it's just going to be a great place where people can go and collect their thoughts or escape the sounds of chemo machines or even sing," Kara Puche said. "We're wanting to put in some soothing music that helps you escape as well."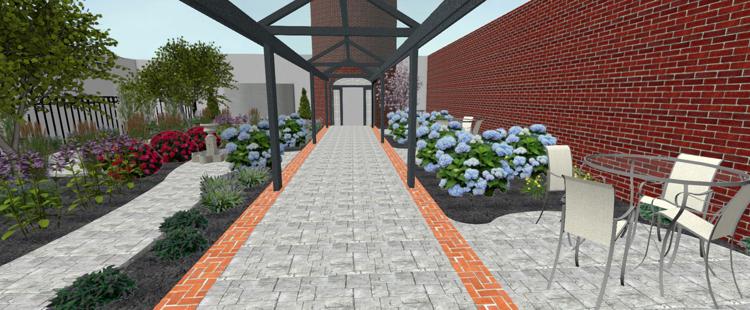 Jennings said they've done multiple projects to help the cancer patients such as chemo care bags. The Healing Garden is another project they decided would contribute to healing.
Along with the construction of the Healing Garden, a new drop-off is being built for the Cancer Center. The drop-off will provide a closer entrance and additional privacy for patients.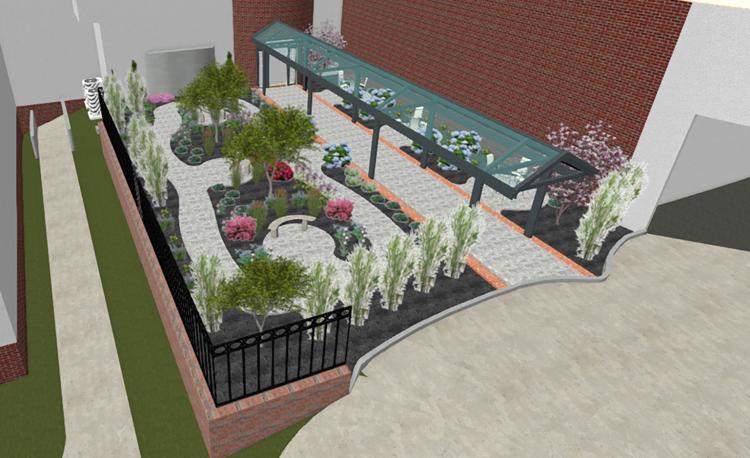 Jennings said the Healing Garden will serve two different entities that the hospital will benefit from.
"The Healing Garden does two things. The first thing would be it creates parking and drop-off spots for our Cancer Care patients and their families," Jennings said. "Right now, they're parking in the main hospital parking lot, and it's quite a distance to walk and receive their treatments, many of them are quite weak. The second aspect is it really creates a spiritual peaceful place to reconnect."
The Care Center is hoping to break ground in May.