Local health officials anticipate Nodaway County to be heading toward the turn that would put the county closer to normalcy amid the COVID-19 pandemic. 
Mosaic Medical Center - Maryville President Nate Blackford said if Nodaway County continues to have low cases of COVID-19, and people continue to get vaccinated, then the county may start to return to normal faster than anticipated.
Blackford has remained optimistic the past few weeks and has high hopes for the progress of the county.
"Good has been the theme for the last several weeks," Blackford said about COVID-19 cases. "That's as low as it's been since, you know, probably this time last year."
According to the Nodaway County and Northwest COVID-19 dashboards, only one person tested positive for COVID-19 April 11.  The county has 11 active cases, five of which involve Northwest staff or students, while the seven-day rolling average of new COVID-19 cases is one.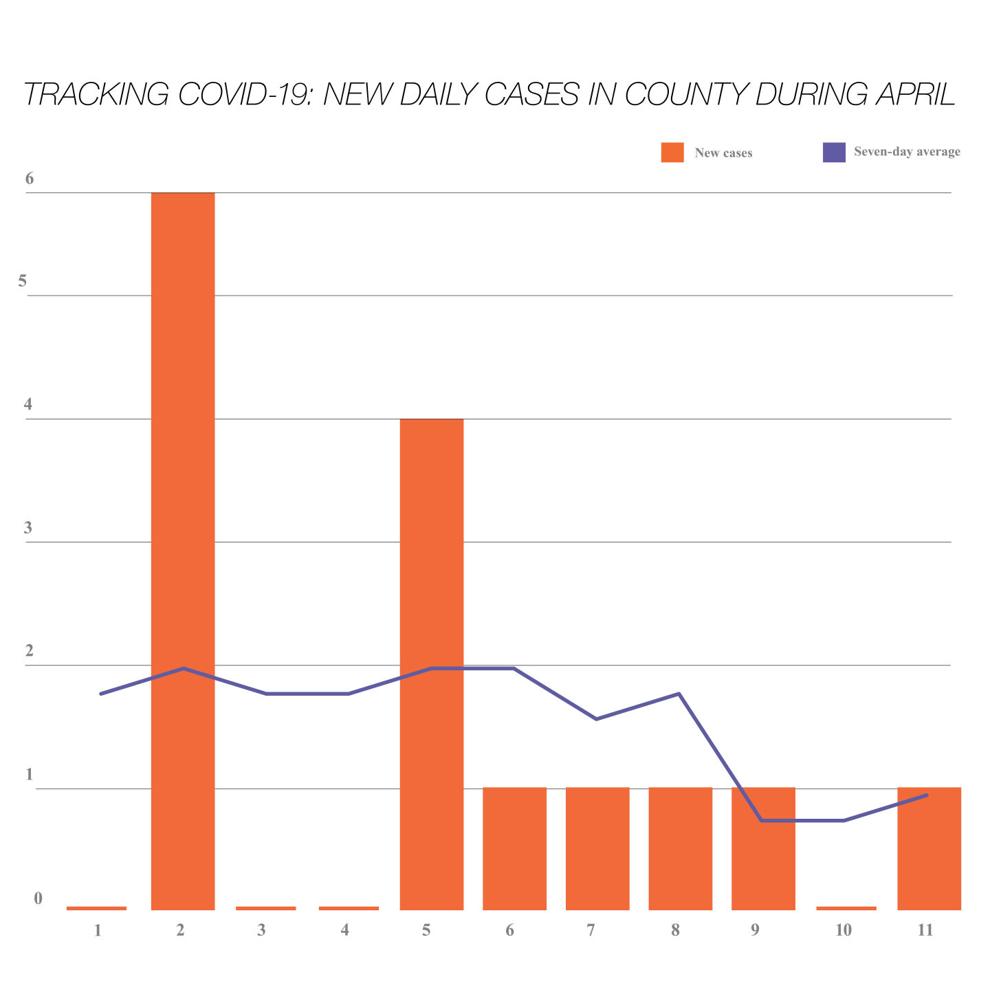 "We're getting less and less people coming into the emergency room or the respiratory clinic with concerns of COVID, so that's wonderful," Blackford said.
Blackford said these trends could also lead to the success of the University's plan to return to fully in-person classes next fall. In order for this to happen, Blackford encourages people to continue getting the vaccine and follow mitigation measures.
In Nodaway County, as of April 13, 21.8% of local residents have completed the vaccination process, while 30.3% of Nodaway Countians have initiated the vaccination process.
In order to reach herd immunity, according to the Mayo Clinic Health System, roughly 70% of the population needs to be vaccinated.
"The more the percent of population that is vaccinated allows us to reach that herd immunity, which … is the important next step for kind of opening things back up," Blackford said.
Recently, concerns have arisen about the Johnson & Johnson vaccine, which the Food and Drug Administration and the CDC have recalled due to a rare blood clot that was found in six instances out of 6.8 million doses administered. Mosaic - Maryville's mass vaccination clinics held at the Carl and Cheryl Hughes Fieldhouse have never administered J&J vaccines.
Community Health Nurse Bridget Kenny said at this week's mass vaccination clinic April 14, 178 first doses were administered and 473 second doses were given as well.
This week's clinic was also the same clinic where President John Jasinski finished up his vaccination against COVID-19.
Jasinski tweeted the process was "smooth as silk" and thanked all who has been involved in running the mass vaccination clinics.
2nd vaccination dose today ✅ Hughes Fieldhouse mass vaccination process smooth as silk ✅ Partnership between @nwmostate and @MosaicMaryville strong as ever. Thanks to all workers, volunteers, participating orgs for continuing to show power and impact of town-gown partnerships.

— Dr. John Jasinski (@presidentjazz) April 14, 2021
The Missouri Department of Health and Senior Services tweeted April 13 that all J&J COVID-19 vaccine administration will be paused in the state until further notice.
Johnson & Johnson's Janssen COVID-19 vaccine administration is being paused in Missouri until further notice.

— Mo Health & Sr Srvcs (@HealthyLivingMo) April 13, 2021
In the thread, the MDHSS announced that anyone who has received the J&J vaccine and develops severe headaches, abdominal pain, leg pain or shortness of breath within three weeks of being inoculated should contact their health care provider.
Walmart Inc., which did administer J&J vaccines, announced that it has paused administration of the vaccine per CDC and FDA recommendations.
Despite not having a third vaccine to administer — which equates to fewer vaccines on hand — 21% of the state has completed the vaccination process, according to the Missouri COVID-19 dashboard.