To the annoyance of Regent Jason Klindt — a Republican from Kearney, Missouri, who made his financially conservative ideals clear throughout Northwest's March 18 Board of Regents meeting — the Board approved the proposed rate schedule for the 2021-22 academic year, which includes an increase in tuition and fees for University students. 
Northwest's Vice President of Finance and Administration Stacy Carrick presented to the Board the proposed rate schedule, which she said will increase the cost of attendance by an average of $460 per undergraduate resident and $480 per non resident, a figure calculated assuming a student enrolls in 14 credit hours per semester. The Board approved the proposal with a 5-1 vote, with Klindt being the only dissenter. 
While a continued decrease in state appropriations, coupled with an annual increase in consumer price index — essentially a metric that measures cost of living — generally brings about increment yearly increases to Northwest's cost of attendance, a portion of this year's increase is tied to the University's shift a single tuition rate for both in-person and online students. 
Previously, students enrolled in blended or web-based courses at Northwest or its Gladstone, Missouri, campus paid an additional fee to do so. Carrick said the previous format — which, in essence, placed an additional burden on students taking online or blended classes — was initially implemented because only those students used Canvas, a learning management platform now used by all Northwest students. 
Carrick said the shift allows for increased flexibility for Northwest students, who will now pay a flat rate to enroll in in-person or online courses rather than shelling out extra money during semesters in which they enroll in web-based or blended classes. Carrick told the Board that 83.7% of undergraduate students enroll in a web-based, blended or Northwest-Kansas City course — though that figure includes Kansas City-based undergraduate students, which Carrick said inflated the total.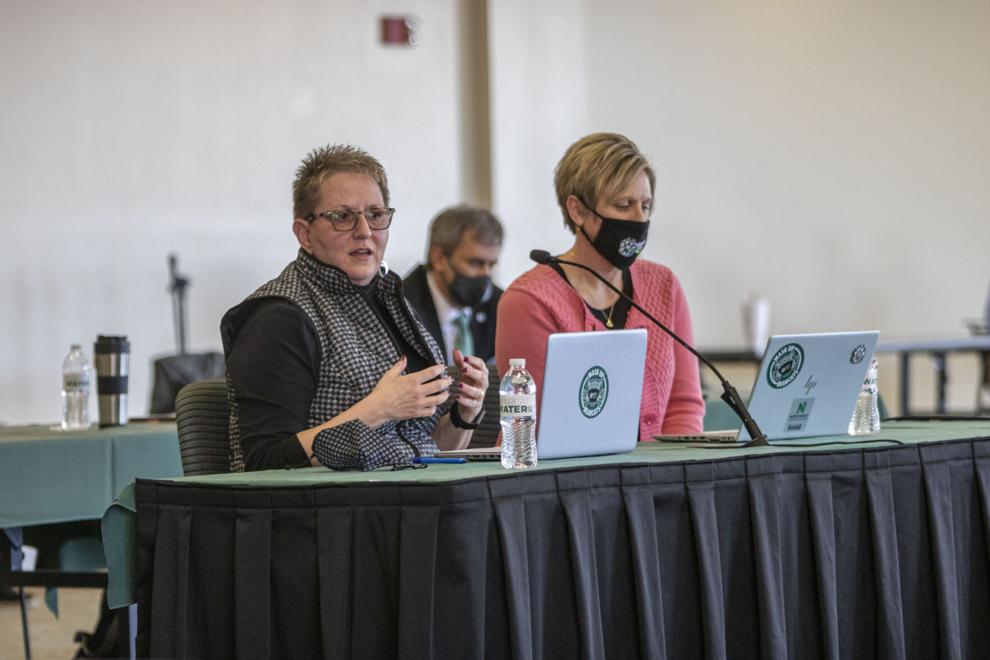 The implementation of the single rate tuition itself will account for a 4% increase in cost of attendance — an estimated average annual net price increase of $265 for undergraduate residents and $307 for undergraduate non residents. The remainder of next year's tuition increase is tied to the increase in cost of living considered annually by the University. 
Implementing the shift to a single blended tuition rate, coupled with the increasing CPI, will ultimately increase the cost of attendance by an average of $700 per student in total, but the University is spreading the increase over a two-year span in an attempt to alleviate the financial burden placed on students by the shift as the world exits a pandemic that has come with an economic downturn. Carrick said the remaining sum of the cost of shifting will be added, along with any increase in CPI, in an additional rate increase next year. 
"Most of our students, on average, take 28 credit hours (per year)," Carrick said. "So that's what that's based on — about 14 a semester. That $460 is the estimated net (cost increase), so that'd be after aid of any type. Some students will pay less, some students will pay more. That's for '22, and then '23 we'll evaluate again that second-year implementation."
The Board ultimately passed the measure Thursday, but it did not do so without protest from Klindt, who has continued to show a willingness to vote against his colleagues on the governing body and whose grievance with the proposal had less to do with the increase itself and more to do with the fiscal traditions of Northwest and higher education as a whole. 
Klindt, a 1999 Northwest graduate who spent much of Thursday's meeting subtly lamenting the recent spending liberal habits of the U.S. Congress in the face of the pandemic, questioned the Board's willingness to raise tuition rates before having a full understanding of what will be allocated to Northwest via state appropriations or the American Rescue Plan Act of 2021, the latest COVID-19 relief measure passed by Congress.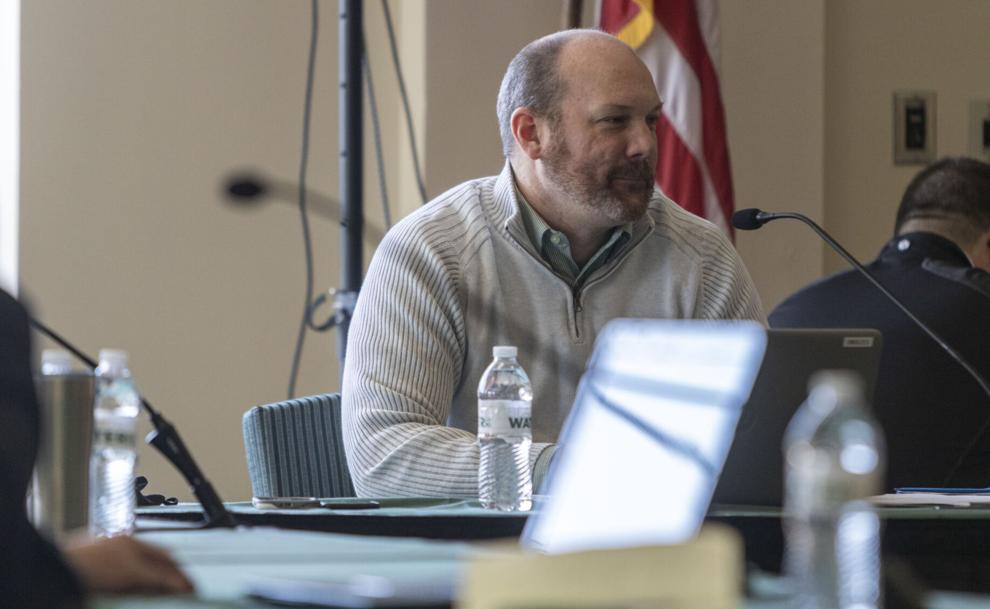 "When we consider this in March, as we have every year that I've been on this Board, it always lends itself to the end result, which is that we find that we need to raise tuition," said Klindt, who was appointed to the Board in 2018. "Especially this year — you know, I get the argument that this is the way it's always been done in higher education — but maybe this is the year to think about whether that's wise or not. 
"My worry here is — why do we need to do this today? I understand that we have to lock it in for students, but I just — every time I've been on this Board, we have raised tuition. Every single year. And it's almost become routine, that it's not really a big vote, it's just a part of the vote we take. And I'm very concerned about that trend long term. And I feel like this year would be a good year to step back and say, 'Is this when we should be considering tuition increases? Should we be thinking about it in May or June when we have much greater visibility on what the actual line items on the budget are gonna be and what the failure of increasing tuition would be?'" 
After Klindt concluded his monologue that lasted more than three minutes, Regent Chair John Moore — with the vocal support of Regent Mel Tjeerdsma —  noted recruitment benefits that come with voting on tuition increases earlier in the spring before handing the floor to Carrick, who provided a polite dispute to Klindt's dissension.
"It is critical for us to get (tuition rates) out," Carrick said. "We are packaging today with projected rates, but the issue … is it's hard to land that student and we have to repackage if we change rates and don't keep it timely. And so the later we wait, we lose those students. They will tend to go — we're not a Mizzou, and so we don't have the branding that the University of Missouri has — and so we believe it is in our best interest to get the (financial) awards out timely from a recruiting perspective." 
Carrick also noted the restrictions replaced on COVID-19 relief funds that require the monies be spent a certain way. After the meeting, Carrick told The Missourian that much of the relief funding Northwest receives amounts to student aid and reimbursement. Additionally, Carrick said annual restrictions placed on rate increases by the Missouri Senate force Northwest's hand in upping tuition costs at incremental rates despite the availability of relief funding. 
Speaking with reporters after the meeting, Klindt doubled down on his critique — though he noted that he takes issue not with his colleagues on the Board nor the University's vice president of finance, instead deploring the process as a whole.
"I've never seen an organization that determines their revenue and then determines their expenses," said Klindt, who has spent the last seven years of his professional career in the private sector but previously worked as a communications director in Congress. "And so I don't understand how you build a budget — you're not really building a budget. You're determining what you want your revenue to be and then determining what your expenses are based on that. That's backwards." 
---
Other Board notes
The Board unanimously approved the disbursement of nearly $2.4 million to students via emergency federal grants from the Coronavirus Response and Relief Supplemental Appropriations Act passed by Congress last fall. The disbursement will be distributed through a need-based tier system, prioritizing Pell Grant-eligible students. Every Northwest student will receive some amount of money with the exception of international students, who were excluded by law, Carrick said. The Missourian will publish a full-length story on the funds in the coming week. 
The Board approved the altering of a grouping of education-related curricular programs, ungrouping a trio of programs to ensure they met requirements set by the Missouri Department of Elementary and Secondary Education.
The Board approved the appointment of Kevin C. Hawkins Jr. to the University Police Department.