Authorities are still searching for the sole suspect in a homicide case involving a Northwest online student and her 11-year-old daughter. 
The Boone County Sheriff's Department said they have yet to locate JT McLean, 45, who was charged with two counts of murder in the first-degree for killing Allison Abitz and her daughter Jozee. The department released a statement saying there is reason to believe McLean is attempting to disappear. Authorities do not know if McLean is traveling or if he is held up at a specific location.
Boone County Captain Brian Leer said all vehicles known to be registered to McLean are located, and a burn pile containing cell phones was found at a Callaway County residence.
"He was … at least a part-time truck driver, so he had ties to several cities across the U.S.," Leer said. "We have cooperation of both local and federal agencies to locate him."
McLean, a long-time boyfriend of Abitz, is said to have ties to Columbia and Fulton, Missouri, St. Peter, Minnesota, Chicago and Las Vegas.
Abitz, 43, and her daughter, 11, were found dead in their Boone County home Aug. 22, after a concerned family member had not heard from Abitz and called authorities. Investigators determined by probable cause that Abitz was strangled to death and her daughter drowned. 
Leer said McLean was the last known person at Abitz' residence before authorities found the bodies. Court documents provide a witness account saying Abitz, her daughter Jozee and McLean were at the witness's house until 10:30 p.m. Aug. 21.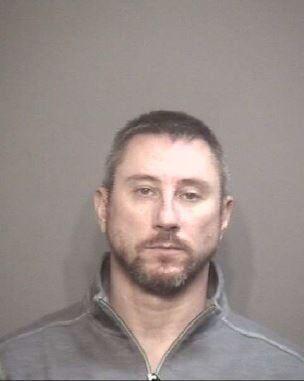 KRCG 13, a news station in Jefferson City, Missouri, first reported that court documents revealed McLean and Abitz leaving a local Hy-Vee together Aug. 21.
Leer said that at 11:22 p.m. Aug. 21, McLean's car can be seen entering Abitz' subdivision. At 10:15 the following morning, it can be seen leaving. Authorities believe Abitz and her daughter were killed sometime between 11:22 Aug. 21 and 10:15 Aug. 22.
A warrant for McLean's arrest was issued, and his bond was set at $1 million cash-only. McLean is a white male, approximately 5'9" tall, weighs about 210 pounds, and has green eyes and brown hair. He was last known to have his hair grown out but has been known to shave his head bald in the past. 
There have been a number of tributes and gatherings put on in the Fulton, Missouri, area to honor Abitz, an elementary school teacher in the district, and her daughter, in the aftermath of a crime that devastated the community.
"Her and her daughter were looked upon very fondly," Leer said. "They truly impacted this community."
Abitz was pursuing her online educational specialist degree at Northwest. University president John Jasinski sent an email to students, colleagues and friends, notifying them of Abitz death Aug. 24. 
"Please keep Allison's family and friends in your thoughts and prayers," Jasinski said in the email.
Anyone with information regarding the investigation or the whereabouts of McLean are asked to call the Boone County Sheriff's Office at 573-442-6131. Anonymous tips can be taken at 573-875-8477.
As always, students are welcome to use Wellness Services for counseling by contacting 660-562-1348 during regular business hours from 8 a.m. to 5 p.m., or contact the University Police Department at 660-562-1254 outside of business hours. Faculty and staff can call the University employee assistance program at 800-964-3577.