More than 15 million Americans have turned 18 years old since the 2016 election, when President Donald Trump was first elected into office. Now, the growing voting block — which includes almost every college-age student — has played an essential role in deciding the 2020 election.
The majority of freshman students this year are first-time voters. Some were willing to share their experiences voting among a pandemic.
Northwest sophomore Zakary Moore, a social science education major, voted absentee by mail prior to the election.
The Beatrice, Nebraska, resident said he would have to drive two hours to go home to vote, so he decided that voting absentee would be his best option.
"I could have gone home, but I just figured it was a two-hour drive home, and a two-hour drive just to vote and then drive back was a little excessive when I could do an absentee ballot," Moore said.
He said that he did not feel like his voting process was affected by COVID-19, simply because even if a pandemic was not occurring, he still would have done an absentee ballot to avoid the four-hour round trip home.
Moore said he grew up in a conservative household. He said his dad taught him what he believes is right and what is wrong, which influenced Moore to vote for President Donald J. Trump.
Moore explained that as he got older, he started developing his own views, resulting in him becoming more of a moderate voter, but he voted conservative due to the views of the Republican Party versus the Democratic Party.
"I lean conservative just because I agree with more views from that side than I do with the liberal side," Moore said.
Moore said before voting he carefully considered both Trump and former Vice President Joe Biden's histories. He also considered what Trump has done for the country while he has been in office for the past four years and looked at what Biden has done in the Senate for the 36 years he held the position.
Moore noted that being informed and prepared to vote is important because it is one of the best ways to make change in the U.S.
"I felt proud to be able to support the country because voting is one of the most important freedoms that we have," Moore said. "If any person is going to make a difference in the country, we have to vote."
Even though a person's individual vote will not get their candidate into office, and they may wind up with someone they would have not preferred to be president, Moore said that it is still important to support the president, whether it was the candidate they wanted or not.
"Whoever is leading the country, you have to support them," Moore said. "You can't just not support them because they are what keeps you free."
Moore urged people to vote so that their voices could be heard.
Even though there is a sense of anticipation when receiving a ballot in the mail, nothing can really replace the atmosphere of going to a polling location to vote. The secrecy the cardboard dividers provide brings with them a sense of confidentiality.
These experiences are exactly what drew freshman Miranda Mason, a vocal music education major to vote in person.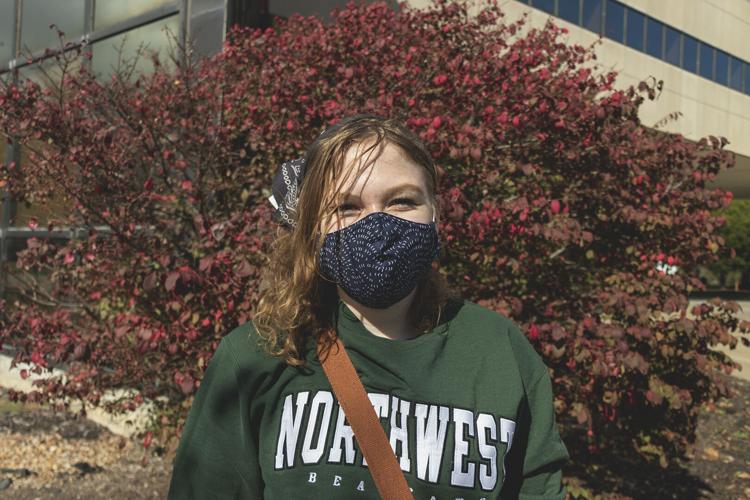 Mason is also a first-time voter this year who used to not be politically active, but now she believes her vote is important.
Mason said she was told by a friend that if she didn't vote at some point, her voice would never be heard. So when Mason decided it was time for a change in the U.S., she decided it was time to change her political habits.
The North Liberty, Iowa, native said she registered in Nodaway County to vote in person because she wanted to vote on Election Day, rather than drive home to vote or vote by mail.
Mason explained that she planned to vote in person on Election Day for a couple reasons.
One reason is the fact that she wanted the experience of voting in person for her first time voting. She said that she wasn't as worried about the risk of exposure due to Maryville's mask mandate.
The second reason Mason decided to vote in person is because her hometown, a couple months prior to the election, began to remove collection boxes from the streets. This made Mason wary of mailing a ballot and hoping that it would make it to her designated polling location safely.
Although Mason did not directly specify who she would be voting for on Election Day, but she said that she votes based on whether she likes a candidate or not.
"I'm very in the middle," Mason said.
She described herself as an independent voter that struggles to trust the government. Because of this, her vote will be based on her knowledge of the candidates and how they have gained her trust.
Freshman Shelby Rose is a medical sciences major who voted for the first time this year. Rose said she voted absentee because her designated polling location is four hours away and she felt that it was a safer way to vote.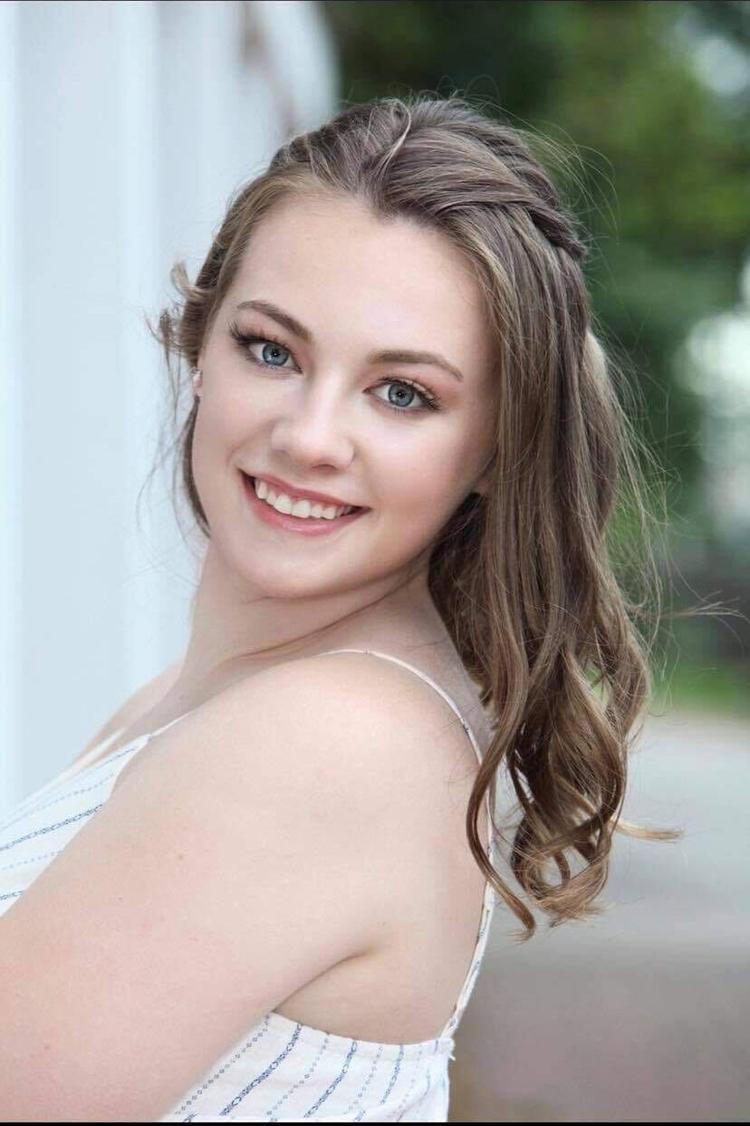 The Grand Island, Nebraska, native did not share whether she voted Republican or Democrat because she does not like the conflict that sometimes comes with political beliefs.
Despite not disclosing the way she voted, Rose said she is all for voting and believes it is important for people to vote.
"I was really excited at first to get my ballot, and then it was just kind of like, 'Oh, this is something that I am actually being able to do,'" Rose said. "It didn't really register at first, and I was just happy (to get to vote)."
The excitement Rose felt about receiving her ballot and getting to vote for the first time quickly turned serious once she thought about how important it was to vote for the first time, especially in what she described as a pretty influential election.
"It could honestly go both ways at this point, and there are so many people on both sides. There are so many issues on both sides that need to be heard," Rose said.
Rose said that she was a little sad that she did not get the experience voting for the first time in person. In the future, she looks forward to voting in person as long as it is safe from the coronavirus and available to her.
Despite the different ways these students have voted, they all agree that voting is a great experience that every person should participate in. They all noted that voting is a great way to make change where it is needed and can be an efficient way to make those changes.