Packed in the small Maryville City Hall chambers, a group of about 20 Nodaway County citizens gathered to speak out against an ordinance requiring face coverings in public areas — one that passed unanimously by the mayor and council after 30 minutes of unplanned public discussion.
The ordinance calls for individuals 10 years old or older in Maryville to wear a face covering when inside public facilities, businesses open to the public, public transportation vehicles and while outside when social distancing is not possible in groups that include people not residing in the same household.
Face coverings do not have to be medical grade, but must cover the nostrils and mouth, and can be fashioned from suitable fabrics like scarves, bandanas or other materials.
The ordinance will go into effect July 27 at 12:01 a.m. and last through 11:59 p.m. Sept. 30, unless otherwise extended or terminated by the mayor or city council.
"It's in direct violation of our constitutional rights," one citizen said, in the meeting that was often confrontational and prolonged by similar comments spoken over council members.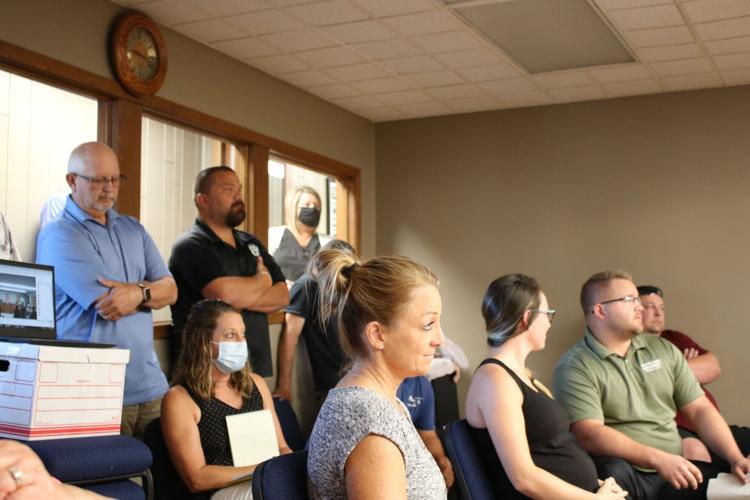 Like other cities across the state, the ordinance includes several health exceptions for people who fall under the Center for Disease Control's guidance for those who should not wear coverings, as well as people protected under the Americans with Disabilities Act.
The order does not require anyone under the age of 10 to wear coverings in public, but strongly encourages children from 2-10 years old to do so. The CDC recommends children under the age of 2 years old avoid face coverings. Additionally, the CDC doesn't reccomend people who have trouble breathing are unconscious, incapacitated or unable to remove the mask without assistance wear masks.
Citizens won't have to wear masks while eating or drinking at restaurants or bars in Maryville, but they will have to cover their faces while in waiting areas at restaurants and while walking to and from seating.
People outside will be somewhat exempt from the face coverings, but only if they maintain a physical distance between themselves and anyone who lives in a different household, or if they're engaging in organized or team sports, or other physical activities where wearing a mask is not practical or feasible.
The order's final two exemptions include those obtaining dental care, medical treatment, or other services involving the face or nose where temporary removal of a mask is necessary, and those working in conditions which might increase the risk of heart related illnesses.
City Manager Greg McDanel said the emergency meeting became necessary with the large student population of Northwest returning to the Maryville community next month.
"These students will return from areas across the country and world with varying degrees of concentration of COVID-19," McDanel said.
McDanel also said the ordinance was supported by Mosaic Medical Center- Maryville, Northwest Missouri State University and the Nodaway County Health Department. The ordinance comes as Nodaway County has seen an intense spike in COVID-19 cases, which have doubled in the last seven days, and as roughly 7,000 Northwest students get set to return to campus next month.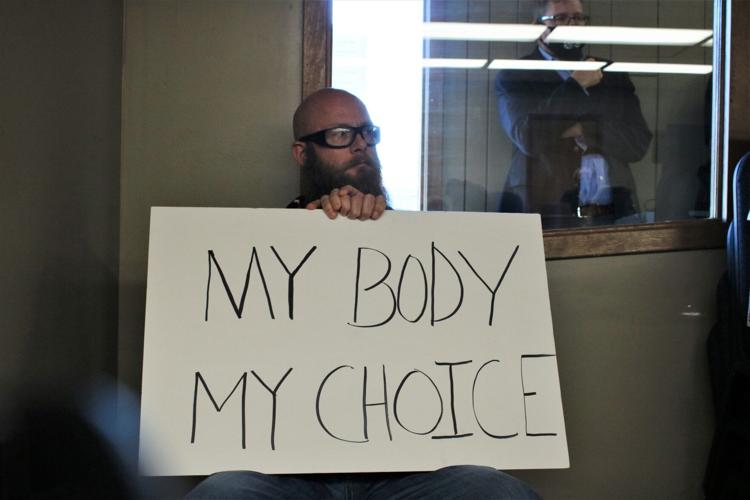 The Health Department confirmed eight cases yesterday — all of whom were individuals in their teens and 20s — to bring the county's COVID-19 case total to 68. Thirty-six of the cases are no longer in isolation and two, who have underlying health conditions, have been hospitalized. The county had 24 cases at the end of June and 34 cases July 15 — skyrocketing in the week since after the county largely avoided the virus for more than three months.
With a lack of guidance from the state, Assistant City Manager Ryan Heiland said the council had to perform a lot of research for the ordinance on their own.
"We looked at what other communities have done, mostly within Missouri, but also across the country," Heiland said. "A lot of communities are looking at doing this."
Council members Matt Johnson and Jason McDowell both asked McDanel clarifying questions about the ordinance during the emergency meeting, with regards to what enforcing the ordinance would look like.
McDanel said enforcement of the ordinance will focus on education and working to promote the mitigation of the spread of COVID-19, however fines may be issued to achieve compliance.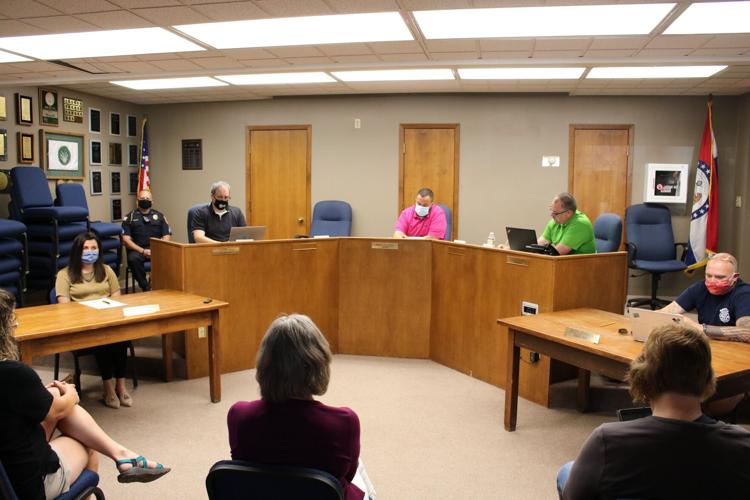 Johnson emphasized his stance on the public health issue, saying wearing masks, at this time, is what is most safe for the Maryville community.
Similar ordinances have passed in cities like St. Joseph, Missouri, located in Buchanan County, which at the time of Maryville's emergency meeting had 991 positive cases.
The St. Joseph mandate, which just requires employees and customers in retail spaces with more than 10,000 square feet to wear face masks, is unlike more strict mandates across the country, and now in Maryville, that require face coverings in most, if not all public settings.
Maryville Mayor Benjamin Lipiec said the council is keeping the best interest of the public in mind when making this kind of decision.
"Our goal, bottom line, is to keep Maryville, and the people of Nodaway County, healthy," Lipiec said. "Education and warnings definitely come first before we ever want to issue a ticket."