A new hassle-free living community for people 55 years and older is expected to begin construction in Maryville this spring.
The Estates of Maryville, a Vintage Cooperative Community is a 24-home community that will be located on the west side of Maryville, just south of Donaldson Westside Park. Those who live in the community will own a share of the entire estate and receive a deed of occupancy to the home of their choosing.
The Estates, which is a part of Vintage Cooperatives, will feature single-family style homes with attached two-car garages. Homes are being drawn up with four different sizes and eight different floor plans to choose from.
Unlike any other residential area within city limits, the community will feature its own clubhouse, pool, indoor pickleball court and fitness center.
Teresa Gustafson is a former Northwest employee in the Office of University Advancement. Now, she serves as regional director for Vintage Cooperatives. She said a community like this has been one thing she noticed missing in Maryville.
Gustafson has been with Vintage Cooperatives since 2019. Planning the community took work, she said, but they landed on a single-home concept about a year ago.
"While I worked at Northwest, something like this type of community came up twice in my 15 years there," Gustafson said. "They wanted to have a community like this, and it just never happened."
Gustafson said she is hoping for construction to finish in summer 2022.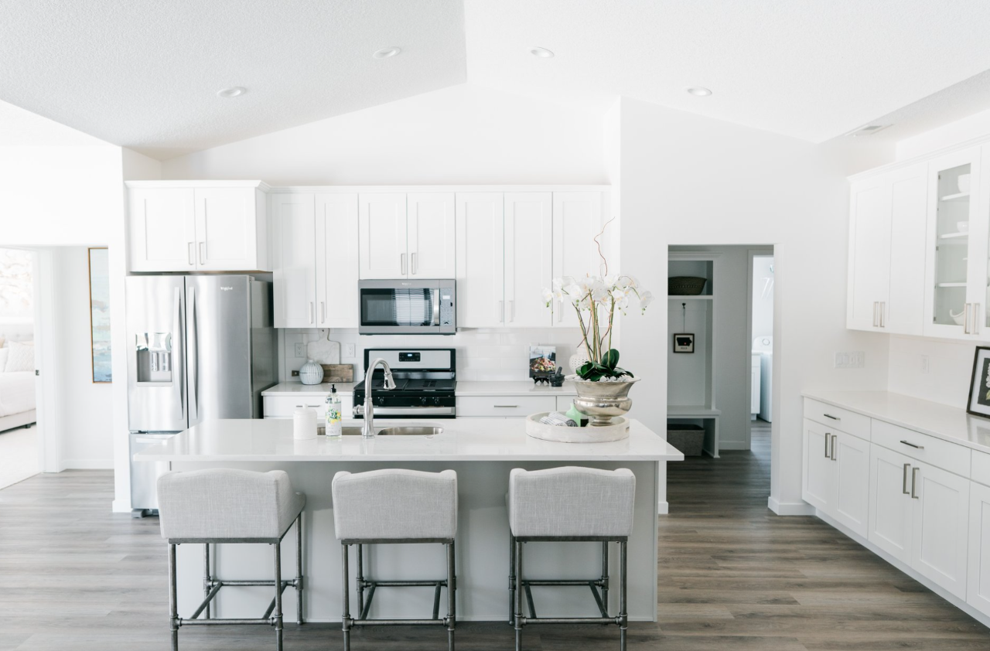 Vintage Cooperatives is owned by Ewing Properties, which promotes a detailed history of how it became the company it is today.
When founder Jeff Ewing's grandfather became paralyzed from the neck down at 38, he was fated to spend many years of his life in a nursing home, the company's website said. His grandfather's living space represented less of a home, and more of an institution. 
When he was young, Jeff thought there had to be a way for his grandmother to live with his grandfather in a home-like setting, instead of just visiting every now and then. Since this idea came about, Jeff worked to develop independent senior living communities in Iowa that would provide this level of comfort.
Since 2003, founders Jeff and Tina Ewing strived to provide a more positive experience for people who are reaching the later years in life. The properties included in their cooperative are designed to allow seniors to live without worrying about the maintenance of homes and provide the spirit of community.
"I just knew there always had to be a better place for people to live," Jeff Ewing said in a promotional video. "We started developing market-rate senior housing, but what I knew was somewhat missing is a sense of ownership."
Jeff and Tina Ewing are both Northwest graduates. While Gustafson was employed at Northwest, Jeff Ewing reached out to her and said he wanted to expand from his Iowa-based company and provide a Vintage Cooperatives community in his alma mater.
After conversations with various people affiliated with the University, it became evident, Gustafson said, that this housing opportunity was desirable in the area.
The properties in Maryville will range from 1,400 to 2,000 square feet, feature front and back covered patios and luxury designs throughout each home. None of the homes will have stairs, and there is a program the company will implement so homes will be cared for when owners have to travel. 
In the future, the company will likely hire an on-site property manager, someone to be head of maintenance and at least one housekeeper.
Kim Stiens, marketing coordinator for Maryville Estates, said the company is planning more informational events now that COVID-19 seems to be on the downturn, locally.
"COVID created a little bit of an obstacle as far as meetings go," Stiens said. "As things start opening up, we will start to be more visible in the community."
Those interested in becoming a member at The Estates of Maryville can visit the Vintage Cooperatives website or their Facebook page, where future informational events will be posted.