Josh McKim doesn't like to talk about the struggling small business. He especially doesn't like to talk about it when the struggling small business resides in the county he serves. Even so, his role as executive director of Nodaway County Economic Development forces him to acknowledge when local businesses are gasping for air. Right now, he said, they are.
January through March was looking up for the local businesses, because for many in the county, sales were in a positive standing. But April took a toll on this progress, when retail was deemed nonessential, and several businesses had nearly no sales for a month.
"In May you saw this spike back up in sales, and then as we got into the summer it came back down," McKim said. "It's never really come back up to where we'd like to see it."
At this same time, during April and May, unemployment levels skyrocketed. Now, the NCED reports these levels are almost back to what they were before COVID-19 began affecting the local economy, but with a catch — people are dropping out of the labor force.
"Which is never good. It means they've given up looking for jobs," McKim said.
Large employers in the county are hiring though, McKim said, and the need of workers from businesses remains high, which is a good sign for those seeking employment.
Even during business closures, sales tax revenue had been steadily above last year's county receipts for each month in 2020, up until November. Overall for the year, tax revenue is up 8-12%, McKim said. However, this rise does not translate into small businesses. Small business revenues have been off regular margins anywhere from 20-70% for the year.
The Greater Maryville Chamber of Commerce and the NCED discovered this issue when working through small business grant program applications for Coronavirus Aid Relief and Economic Security Act funds for the county. This funding has helped to provide some relief and security for businesses in the area, but concerns still remain.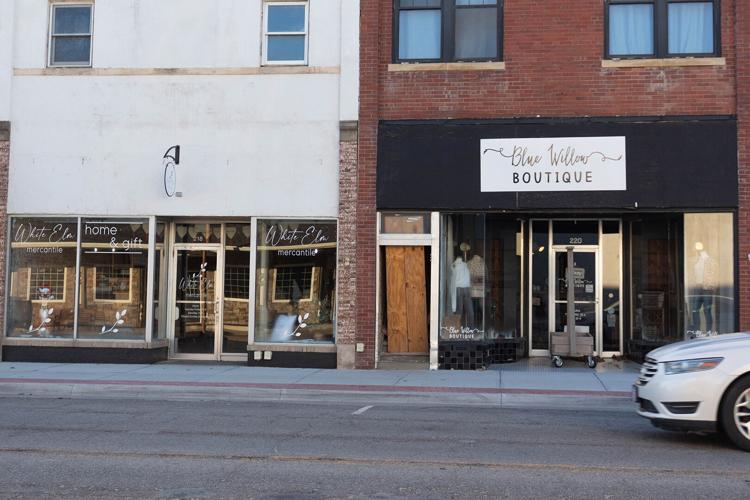 Even with this relief, local retailers are telling the GMCC and NCED that foot traffic is down anywhere from 40-60%, meaning the bulk of small business purchases are down across the board. Though some local businesses have been able to adapt and become active with an online site, not all of them have chosen to or have the ability to do so.
In response to these findings, the GMCC has continued to provide local businesses additional resources throughout the pandemic. The Shop Small Uniquely Nodaway campaign has brought some additional foot traffic to businesses from October to December, and the chamber website shows local business updates, where members can describe changes in operation or anything else of note.
McKim worked with the chamber to bring experts in various fields on Facebook Live, make frequent social media posts and get out to local businesses to spread word of the various aid available to small businesses.
"We worked to get as much information as we could out to our local businesses about the resources available from the federal government," McKim said.
During those efforts, the NCED, GMCC and the city of Maryville asked Nodaway County to utilize CARES funding for the business grant program.
"Big kudos to the county for doing that," McKim said. "They decided it was an important enough issue and used a very large portion of what they received for businesses."
The GMCC works with businesses to promote growth and development, which has been a challenge this year. According to their website, the GMCC executes "referrals, networking, and visibility by hosting community events." Lily White, executive director of the GMCC, has shown through the chamber's social media that this remained their approach during COVID-19's impact on the community.
Back in March, White said tracking exact economic impact could prove challenging, which holds true today when some exact statistics can't be determined until next year.
Throughout the pandemic, COVID-19 effects on Nodaway County have wavered between uncontrollable impacts of mitigation measures and economic security concerns. When business shutdowns and local shelter in place orders came out in April, positive cases of COVID-19 were minimal in the county. And following the shut downs revenues declined, which led to a few business closures across Maryville.
A current decline of COVID-19 cases in the county is described by local health experts as a breath of fresh air right before the holiday season, when shopping local is expected to increase, but the possibility of a surge of the coronavirus looms.
Nonetheless, the presence of masked-up shoppers is refreshing for store owners like Melody Blair, owner of Minnie Lane on the courthouse square.
When her retail business was closed for in-person shopping, Blair developed a curbside service, where people could order through her Facebook page. Blair has continued this online service for those who are not comfortable coming in person.
"I have to look at my sales and be as excited about them today as I was my first year, because it's very much that way," Blair said.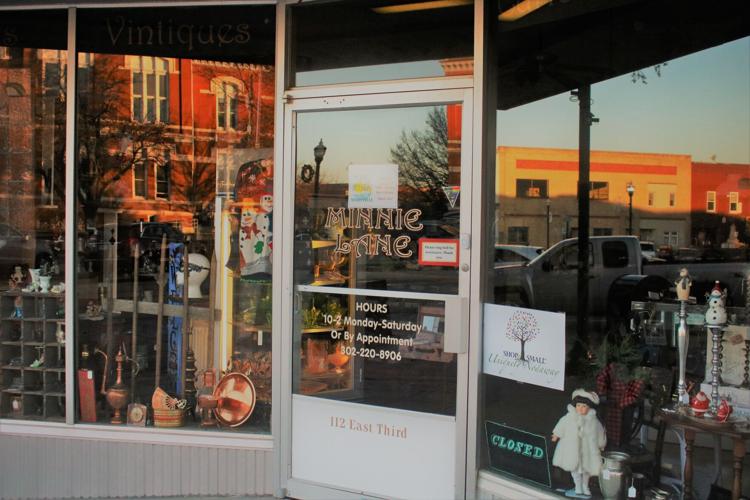 Blair also said in her four years of operating the shop, she has never seen as many college aged individuals come into her shop as she has this year. She said since COVID-19 has impacted the community, she noticed an interesting correlation between COVID-19's effects and college shoppers.
At Minnie Lane, there are also regulars who would tell you their towns are grappling COVID-19 and crumbling with debate about what is best for their communities. But even with some economic downturn, there have been hidden positives in the wake of 2020.
"It's great, you know, whether it is just my customers who come in because they don't want to see me close, or what the chamber and NCED are doing to help all of us, so that we can hopefully keep our doors open," Blair said.
Likewise, McKim said some items of controversy, like the wind farms across Nodaway County, have proven to benefit the area during COVID-19's impact. The wind farms were able to generate sales and tax revenue when sales across the board were down.
"Having the windmill projects going on right now has been good from a tax revenue, business standpoint," McKim said. "It's kind of blunted some of the — at least for our bigger boxes and tax entities — it's blunted some of the impacts of COVID. Small business — still dramatically impacted."
Throughout the greater Maryville community, "shopping local" is a slogan that White and McKim don't want to wear out anytime soon; People like Blair depend on its continued use and execution. And while some business closures throughout the year of 2020 were not related to COVID-19, McKim and the NCED are weary of more closures that could be.
"Amazon is so easy, but Amazon is not going to sponsor your kids' ball teams. They're not going to give back to the community. They're just not." McKim said. "We don't want to see local businesses go under. We have to support them now, more so than ever."