Maryville's City Council is expected to release a seventh emergency order regarding COVID-19 Nov. 24 that exceeds state expectations on mitigation measures, after extensive discussion at its regularly scheduled meeting Nov. 23.
The order will include updated mitigation measures, and "clean up" existing ordinance language. Its main components will include limiting social gatherings to 10 people, six feet of social distancing, lowering the face covering requirement to those aged 5 and up, and "enhanced enforcement" of the local mask ordinance.
The new emergency order and council letters to inform business owners will include language determining what the enhanced enforcement will look like. The approach discussed by the City Council Nov. 23 included Maryville Public Safety officers being placed across various locations in the city to remind citizens of the mandate. In serious occasions of defiance, citations could follow where necessary.
City Manager Greg McDanel said discussion on the emergency order follows statewide guidance dispersed to localities from the governor's office over the weekend.
"The seventh emergency order will closely align with the state's guidance… have limited impacts on businesses but certainly hopefully have more impacts on the decrease of spread of COVID-19," McDanel said.
McDanel specified the closing of businesses is not on the table for city council approval through the emergency order.
"This will follow some previous guidance that both the state and city issued earlier this year which put occupancy limits based on fire code — 25% occupancy for buildings under 10,000 square feet," McDanel said.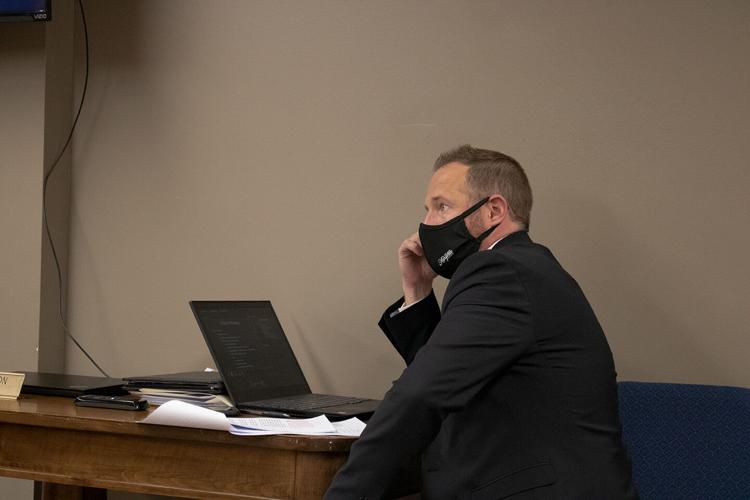 The guidance also included 10% occupancy for buildings exceeding 10,000 square feet, both limitations being a part of the previous state and city emergency orders.
A discussion with Nate Blackford, president of Mosaic Medical Center - Maryville in a special meeting preceded the regularly scheduled City Council meeting Nov. 23. At that time, Blackford provided an update for COVID-19 in the health system and a recommendation for the Council going forward.
"State criteria makes sense… you know, we shut down in April and May and I think we as collective leaders were uncertain of what COVID would bring," Blackford said. "We took a lot of precautions early on and, you know, we're seeing numbers higher than we've seen throughout this entire pandemic."
His words resonated with City Council members who asked him numerous questions about the state of the hospital in Maryville. The hospital's Nov. 22 statistics — 30% of all inpatient services being affected by COVID-19, 5-10% of caregivers out of work with the virus, and mental health services being temporarily shut down — spurred conversation among the City Council even after Blackford left the video chat.
Within that conversation, the City Council came to a majority against the proposition of suspending Maryville Parks and Recreation youth and adult sports, but expressed interest in forming a committee with MPR and the Maryville R-II School District to discuss further mitigation measures in sports.
Sitting up in her chair after the proposal was shot down, councilwoman Rachael Martin shared a message from Tom Patterson, administrator of the Nodaway County Health Department who said sports had "consistent and concerning positivity rates."
"I don't think he's been that direct about any other category… he made me want to take that into consideration," Martin said.
Additionally, the Council discussed what enforcement of the emergency order would look like regarding businesses, primarily in restaurants and other areas non-compliance has been cited by concerned citizens.
"For me personally, I'm not going to go to a restaurant for a long time. I'm probably not going to go get my hair cut for a long time. There's certain things that I'm not going to do for a while because of COVID-19," councilman Matt Johnson said over a video chat.
Johnson said his family chooses not to "take the gamble" of being exposed to the coronavirus in places like restaurants, but recognizes certain places are necessary and essential for him and his family to go to. When he goes to these places, like grocery stores or auto parts stores, he wishes for masks to be enforced.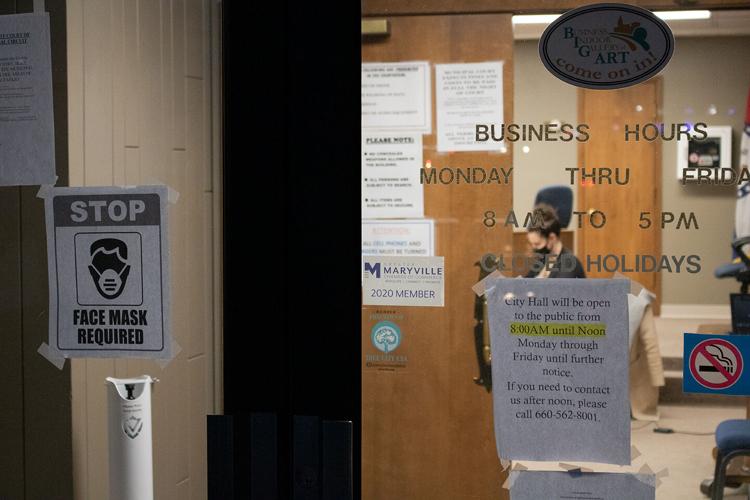 Councilman Tye Parsons' comments reflected a similar message, saying the city's focus has to be different than when the first emergency orders were released.
"I feel that the time for education has probably passed," Parsons said. "I would like to see some measures on enhanced enforcement."
"I agree," Johnson responded over video chat after a couple seconds of silence.
Councilman Jason McDowell was not in attendance at the Nov. 23 meeting, but his input on the issues was documented by McDanel to share with the rest of the council.
Before the new emergency order — extending through March 2021 — can be sent out to the public, McDanel has to refine language on the document and await Mayor Ben Lipiec's approval.
Other City Council notes for Nov. 23:
The Council approved an ordinance to adjust the meeting time of regular City Council meetings to officially be 6 p.m. and create a code for the use of video conferencing for elected officials to conduct official city business.
The Council also approved entering into a contract with KS State Bank Baystone Government Finance to lease/purchase a Takeuchi TB280FR mini excavator used by the water maintenance division of public works.