With new protocols and mitigation strategies in place for new and returning students, Northwest aims to keep classes in person for as long as possible.
Among other steps the University has taken to mitigate the spread, and preparing for the inevitable first case of COVID-19 on campus, Northwest converted North Complex into a student quarantine and isolation ward.
Jacob Wood, resident director of North and South Complex, worked with Rose Viau, assistant vice president of Student Affairs: Residential and Auxiliary Services, and the University to turn part of North Complex into the quarantine and isolation unit for on-campus resident students if they were to be exposed to the virus or test positive.
Wood has worked in Residential Life at the University for four years and has never had to deal with a crisis of this proportion.
"Crisis is not new to our world (Residential Life), but this one is a little bit different and it has taken a little more preparation than what others take," Wood said.
Crisis management, to Matt Baker, Vice President of Student Affairs, is a time in which the University can take advantage of the multiple aspects of a situation to guide decision making.
"There's never a definition of 'if this, then this,'" Baker said. "It's always more about what are the impacts of whatever the crisis is."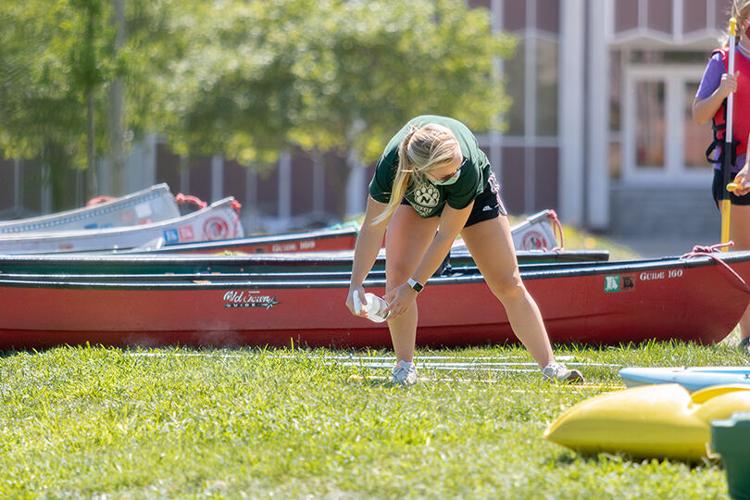 Following that stance, the University did not set a benchmark number of cases required for Northwest to have to move classes completely online. 
Additionally, the University did not require students to present negative COVID-19 test results before arriving on campus, because mass asymptomatic testing is widely discouraged by the Centers for Disease Control and Prevention, the Missouri Department of Health and Senior Services and other regional and local health officials.
Planning for on-campus COVID-19 cases, Baker said the University is prepared to implement a "Boxed-in" strategy, where, for instance, if someone in a residence hall tested positive, contact tracing would be accomplished by testing the whole floor of residents.
Viau said that, ultimately, multiple groups across campus including the President's Office, Wellness Services and other leadership departments made the final decision for requirements of students to return.
For now, Northwest plans to still have classes in-person through November 24 — what would have been the start of Thanksgiving break in normal circumstances.
Wood normally acts as a building administrator for the North and South Complexes. He and his team help maintain the buildings, the student staff within these facilities and any conduct issues that may arise in these buildings.
Wood said he and his team members at Resident Life have known that North Complex would be used as quarantine and isolation units for on-campus resident students since the summer.
Residential Life contacted students over the summer who were originally supposed to live in the North Complex and moved them to other places on campus where there was room while also getting to keep their low income rate. 
Wood said the 2nd, 3rd and 4th floors of the North Complex will be dedicated to quarantine and isolation. The University defined quarantine versus isolation.
Quarantine is required when someone comes within 6 feet of another person for more than 15 minutes with or without a face mask, who has tested positive for coronavirus. The second and third floors are dedicated to these students. Isolation is required when someone tests positive or shows symptoms. The fourth floor is where these students will be isolated.
"My role over there has changed a little bit where I am the on-campus isolation and quarantine housing ... coordinator," Wood said.
Wood explained what the quarantine and isolation process will look like if any on-campus residents test positive or are exposed. He said students are to call the Wellness Center if they show symptoms or believe they have been exposed. 
From there, the Wellness Center would set up an appointment for testing. Afterwards, the Wellness Center would call Wood on what the University is calling "COVID-19 phones," phones dedicated to these calls, and alert him that an on-campus resident tested positive or was exposed. Depending on the student's coronavirus status, Wood and his team will put the student on the appropriate floor of the North Complex.
Wood said there are two stairwells that will be blocked off and strictly used for isolated and quarantined students. He said the southeast stairwell will be dedicated to students who are being quarantined, and the northeast stairwell will be used by students being isolated.
The North Complex houses several departments including the Office of Title IX and Equity, Knackative, the Regional Professional Development Center and the Career Closet.
"We do have several other campus departments over there, but they're in a location of the facilities that are not exposed to any cases," Wood said.
Wood said students will still have access to these departments during their scheduled open hours. He assured healthy students will not come in contact with any sick students that may be housed in the building.
Meals and mail will be delivered to students who are in quarantine and isolation. Anyone who delivers these items must wear personal protective equipment while in the quarantine and isolation areas of North Complex.
Viau oversees all of the resident buildings, including North Complex,and just about every other communal space on campus that isn't a classroom or athletic building.
Viau said in a phone interview with the Missourian that her role as the vice president of student affairs has changed dramatically. She said she, along with the rest of the University, has been planning around the coronavirus since classes were moved online in spring 2020.
"It is the only thing I have pretty much been doing since March," Viau said with a chuckle.
When Northwest went online at the end of March, Viau and her team helped develop a plan for how to get students off campus, clean all of the buildings and how to get students back on campus while keeping everyone safe.
In order to do so, Viau said the University prepared disciplinary measures to make sure everyone on campus follows the mitigation policies which are laid out on the University's website.
Viau said the disciplinary action is pretty well identical to the University's disciplinary measures laid out in the Student Code of Conduct.
"What we really want to do is focus on education," Viau said. "We're not trying to get everybody in trouble. Our goal is really to keep everybody here at Northwest."
By asking people on campus to follow these rules, and by enforcing disciplinary measures when people refuse to comply after being asked, the University can keep people on campus safe from the virus.
Viau said many student leaders across campus, including Student Senate and Greek Life, were asked to act as role models for other students and to encourage them to remain safe on and off campus.
"Off campus is a place that is really out of our control," Viau said.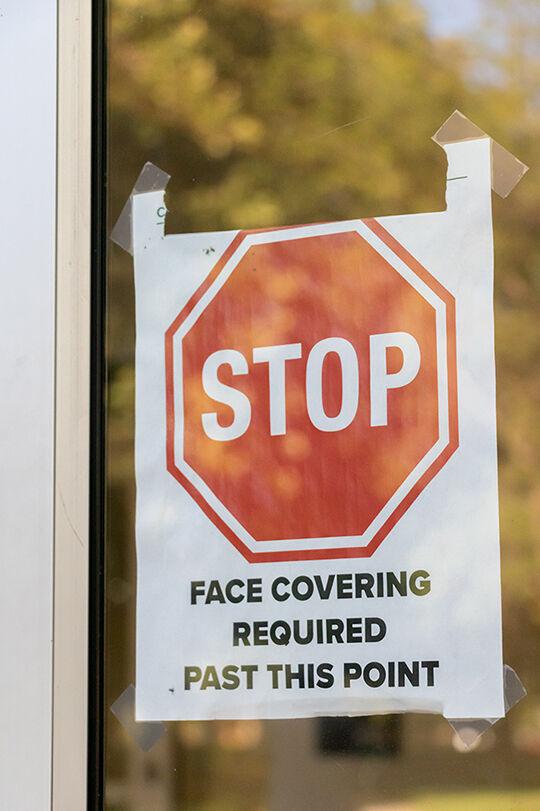 She hopes these student leaders will continue to be leaders off campus for the sake of everyone's safety.
If students were to test positive and had to be quarantined or isolated, Viau said all of the professors on campus are prepared to provide remote learning so students do not miss any class work or deadlines.
Tom Patterson, administrator of the Nodaway County Health Center, praised the University and its students for the way they have handled mitigating the coronavirus.
"I'm impressed with your generation," Patterson said in a phone interview. "I'm optimistic — I think we will see cases … but I don't anticipate it (coronavirus) going crazy out there (at the University) — just getting out of control."
Patterson said he witnessed many college-age students being active in mitigating coronavirus on their own, and because of this, in combination with the University's planning, he believes there will not be a huge amount of cases on campus.
Just as it is stated in the University's mitigation policies, Patterson said in order for people to protect themselves from COVID-19, it comes down to three things: social distancing and wearing a mask, keeping up proper hygiene such as washing hands regularly and staying home if one feels sick.
"If people can do those three basic things and then you apply that to every setting … we'll do well," Patterson said.