Three years ago, Northwest lost a bright and bubbly person following a devastating accident at a bar. What was originally supposed to be another night out on the town had turned into a tragedy this community would never forget. 
This year, for the third anniversary of her death, Morgan McCoy's mother, Brenda McCoy got a special urn for her daughter's ashes. The mint green glass-blown urn has cherry blossoms that help her daughter's colorful personality live on.  
The past couple years, family and friends honored Morgan McCoy on the anniversary of her death and her birthdays. Typically, there would be large gatherings and events like balloon releases and live bands, but due to COVID-19 Brenda McCoy decided it was best to play it safe.
"This year was the first year that I did not do anything with her friends, other than getting messages and calls," Brenda McCoy said.
Brenda McCoy spent her time at dinner with friends honoring Morgan McCoy and reminiscing the good times.
"I laugh because I think, oh my gosh, only my kid did cartwheels down the aisle at Price Chopper when she would go grocery shopping with me … and it wasn't anything unusual," Brenda McCoy said.
Brenda McCoy often looks back on times when her and her daughter had moved to Liberty, Missouri in fifth grade.
"She was my rainbow girl," Brenda McCoy said. "Morgan would always run next door to get the neighbors to tell them there was a rainbow, and to tell them that they needed to take a picture of it."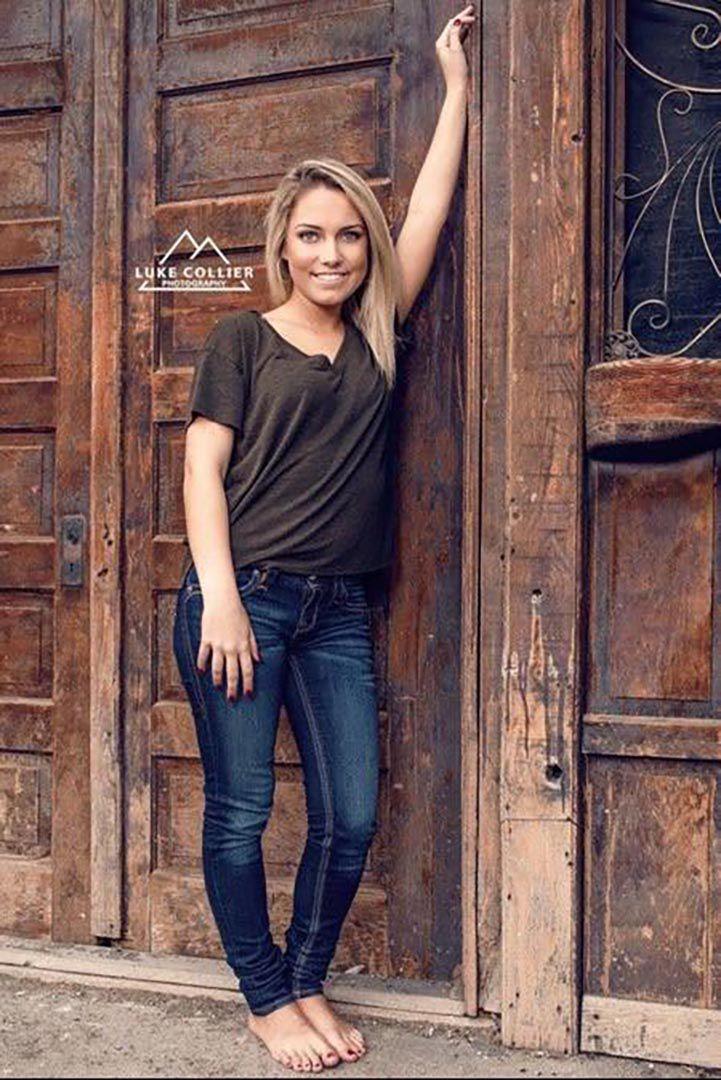 Years later, even her college friends knew this part of Morgan McCoy — a ray of light in the lives of those she encountered.
Following Morgan McCoy's funeral service, Brenda McCoy recalls getting card after card describing the rainbow girl she loved.
"She was just somebody that really enjoyed life and cared for everybody," Brenda McCoy said.
Alana Hollingsworth, Morgan McCoy's Sigma Kappa little, spent this year's anniversary of her friend's death listening to their favorite songs. She remembered back to the long night drives around Northwest's campus and Mozingo when they would listen to "Praying" by Kesha on repeat.
Hollingsworth also decided that it was time to add to the collection of tattoos she had gotten in remembrance of Morgan McCoy. This anniversary she added a butterfly piece and imagined all of the tattoos the two would have gotten together.
Hollingsworth was at The Palms the night of the incident. She had recently turned 19 years old and was celebrating her first night out at the bars. While her and her friend, Riley, were in the bathroom, she recalls hearing several people shouting and telling the two to come out. After leaving the bathroom, the two exited through the backdoor and walked around to the entrance, finding that a truck had driven through the front of the bar.
Hollingsworth remembers losing Morgan McCoy earlier in the night due to the chaos of the packed bar.
"I kept calling her, no answer, and we walked around the other side, and I heard somebody say that the truck hit her so hard that her heel fell off, and I just all of a sudden went cold," Hollingsworth recalls.
At that moment, Hollingsworth remembered bickering with Morgan McCoy that she shouldn't wear heels out that night and had ended up carrying her into the bar.
Hollingsworth continuously asked around if the girl who had been hit was wearing a purple sweater, to which they replied "yes."
Around 12:40 a.m. on Jan. 7, 2018, sophomore Morgan McCoy was walking towards the front of the Palms bar when she was struck by a drunk driver. After Morgan McCoy's body was discovered under the rubble, she was transported to SSM St. Francis Hospital in Maryville where she was pronounced dead.
After talking with police at the scene, the officers agreed to let Hollingsworth and a friend ride along to the hospital. She remembers waiting in the hallway outside of the room Morgan McCoy was in, and the moment the nurses broke the news that their friend had died.
"It was pretty traumatic," Hollingsworth said. "I just broke down crying because I couldn't believe it."
"Even waking up the next morning, I just — I didn't want to look at my phone," Hollingsworth said. "I didn't want to turn on the news because if I were to hear it again, it would have to be real.
Alex Catterson was the drunk driver who took Morgan McCoy's life. Catterson wrecked his black two-door half ton truck into the front of the Palms bar at a speed of 19.7 mph, striking Morgan McCoy as she was exiting the building. According to a police report, Catterson had a blood alcohol level that was more than twice the legal limit.
After a four-day testimony trial, Catterson was charged with a Class B felony of a DWI and death of another. The Maryville native now spends his third year in the Missouri Department of Corrections out of the 10 years he was sentenced to.
Morgan McCoy had returned to Maryville a few days early from winter break to enjoy a night out with friends whom she had missed over the break. Little did Morgan McCoy or her friends know this would be one of their last times together.
Following the tragedy, Morgan McCoy's sorority, Sigma Kappa began to host a memorial service for her and another one of their fallen sisters, Haily Hayes. Those who attended the memorial would hold candles in honor of the two women who passed.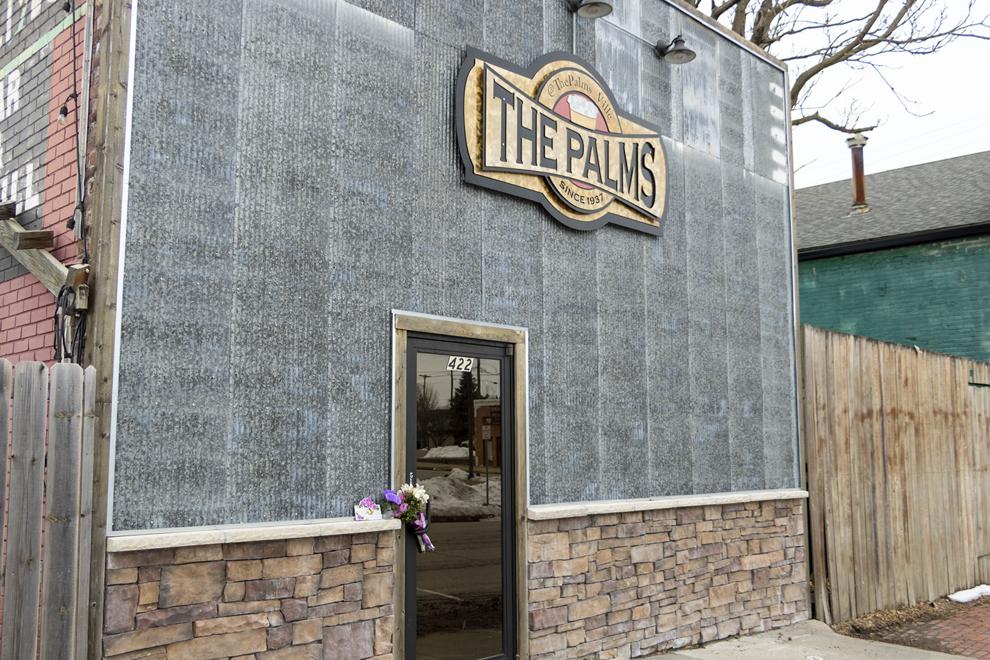 These days, Brenda McCoy tries to think of grief as a suitcase she has to pick up every day. Some days she feels as if it's weighing her down, and she can't carry it. But other days, the suitcase is a little lighter.
The colorful person that Morgan McCoy was is now reflected through the many lives she once touched.
With all the donations from Morgan McCoy's funeral, fundraisers and T-shirt sales, Brenda McCoy decided to use that money to help out other students at Northwest. The Morgan McCoy Memorial Scholarship was given out to the first person this school year. Brenda McCoy hopes for the scholarship recipient to be a student majoring in elementary education and preferably on a work study, like Morgan McCoy.
Due to COVID-19 restrictions on events, this year Sigma Kappa decided to host a raffle to honor Morgan McCoy and Hayes to raise money for their two philanthropies, Mothers Against Drunk Driving and the Speak Up Foundation.
"Hopefully this fundraiser will inform the Northwest community of the consequences of drunk driving," Sigma Kappa's Vice President of Alumnae Relations Megan Wintheiser said. "We want people to be safe and take precautions when choosing to drink."
The raffle will be held Feb. 22-26 at an information booth in the J. W. Jones Student Union. Participants will be able to purchase raffle tickets and place them in a jar labeled with the philanthropy of their choice. Prizes will be given to those who win the raffle.
Morgan McCoy lives on through memories held by her friends and family, and some have even found ways to live out her legacy.
"Kind of the reason that I became a teacher was her … just finally getting to let her know that I'm gonna graduate and that I'm finally living out our dream, and I'm becoming a teacher," Hollingsworth said as she fought back the tears. "And that I'm sad that she can't be here to be a teacher with me."