At time of publication, former Vice President Joe Biden held 248 electoral college votes and incumbent President Donald Trump held 214 electoral college votes.
Ballots in Georgia, Michigan, Pennsylvania, North Carolina and Nevada were still being counted.  
On Nov. 4, Northwest students awaited the results of the 2020 Presidential Election after what some called a chaotic Election Day.
Senior Alica Trotter is one among the nation's nearly 48 million voters aged 18-29 years old. Trotter said she needed to vote for Biden after conflict ensued in Hudson Perrin during the 2016 presidential election. Someone in the residence hall called her a "statistic" based on her race. 
"As a Black female, Biden Harris was the lesser of two evils," she said. "They're showing they care about us, and there could be a Black woman in office, which is historical." 
Trotter said it's unsettling not knowing when the final results will come in but predicts Biden will win.
Graduate student Matt Harkness voted for Trump in person due to his distrust in the mail-in and absentee ballot systems. Harkness said he voted for the Republican Party over individual candidates and won't be disappointed if Biden is the next president.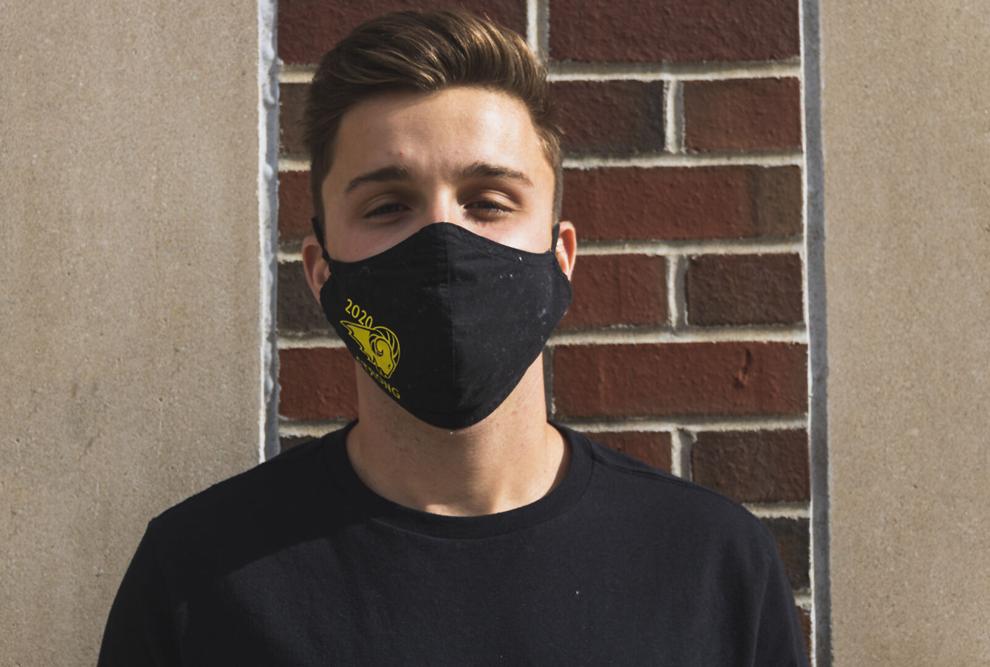 As of early Wednesday afternoon, Center for Information and Research on Civic Learning and Engagement's initial estimate suggests that the aggregate youth voter turnout in 11 battleground states is between 47% and 49%, meaning nearly half of all eligible young people cast ballots in the most critical election races in the country. The estimate is based on the analysis of the 2020 national election exit poll and Census population data. 
Sophomore Grace Vallis was decided on her vote for Biden early on in the election season. Vallis said she voted for Biden due to Trump's inability to deliver on promises he made in 2016. She wore a shirt reading "Women's Vote" around campus Nov. 4. 
Sophomores Morgan Nichols and Haillie Sitzmann voted for Biden last week in their home state, Iowa, but now worry Trump will catch up following results from swing states like Michigan and Pennsylvania. The two agreed they would be disappointed if Trump wins again but won't be surprised.
According to a study published by the British Broadcasting Corporation, voters ages 18-29 had a 61% approval rating for Biden going into the election. 
Junior Ty Williams, however, said he voted for Trump due to his work on lower unemployment rates for minorities in the United States. Williams said he agrees with Trump's policies that "put America first." Williams said that while he considers Biden a moderate, he feels differently about the Democratic Party as a whole.
"His party is unwilling to compromise with the right, but the right has refused to do things, too," Williams said. 
William's said his biggest fear is Biden will die while in office and Sen. Kamala Harris will take over with "a lack of experience Joe has." 
Freshman Victoria Caster is anti-abortion and voted for Trump by mail. While she liked Biden's plans for the environment and climate change, she said she ultimately voted for less federal government control. 
Junior Caleb Connelly is also anti-abortion but didn't have transportation home to vote. He planned to vote for Trump due to his apprehension surrounding Biden's health. 
"The Lord will decide who's best," Connelly said. 
Freshman Ethan Smith did not vote because he didn't want to go home to his registered voting location and didn't know how to request an absentee or mail-in ballot. Smith said neither candidate drove him to attempt to vote.
"Neither fit my political ideology; I'd consider myself a moderate," Smith said. 
Smith predicts Biden will win the popular vote based on other voters he's talked to and the current standings of the Electoral College vote. 
International student and freshman Angela Permoreno is from Spain. While she couldn't vote, she had a preference on who led the United States.
"Trump puts men over women," Permoreno said. "He doesn't like immigrants, and I'm an immigrant."
Freshman Isaiah Crawford lost his ID the week before the election and was disappointed he wouldn't have proper identification to vote. While he stressed he wasn't typically a political person, he had plans to vote for Biden. 
"You should vote if you can because I wanted to but couldn't. If you have the chance, you should," Crawford said. 
Poll workers at First Christian Church said they were impressed by the college-age turnout. First time poll worker Christine Benson said she was glad to see so many young people.