Lately, there has been a lot of buzz about GameStop's role in the stock market. Aside from the massive surge in the electronic company's stocks, Maryville residents can bid their farewells to their local GameStop.
The location was nearing almost a decade of business in Maryville when the shop announced it was closing. Because many gamers have turned to digital copies of video games, the company has struggled with keeping its stores open. Additionally, the amount of foot traffic in the stores has drastically declined due to customer concerns of COVID-19. In 2020 alone, between 400 and 450 GameStop locations have closed globally. More than 1,000 locations have closed since April 2019 with more to follow. 
 Store leader T. J. Parker said that he found out that the store was closing from a phone call with his boss mid-January. Parker noted that the next closest GameStops from the Maryville location are in northern Iowa and St. Joseph, Missouri.
 "It's going to be devastating. In my opinion, it's just taking away the ability to shop elsewhere," Parker said. "If anything video game related, you're kind of forced to go to Walmart." 
Through the years, Parker has regularly seen customers traveling from as far as Tarkio, Missouri; King City, Missouri, and has even had people visiting the shop from Iowa. He said that when the corporation first looked into opening a store in Maryville, they realized the potential of a college town and decided it would be a great opportunity for business. 
On a typical business day, Parker sees 25 to 35 customers stop in. Most of them, he said, don't stop in for the video games, but for collectible figures. He said about half of the customers that he sees on a daily basis come in to check out the "Funko Pop" collectibles. 
"I have come to the point where I know a lot of my clients, a lot of my guests, on a first name basis," Parker said. "It's going to be difficult to comprehend that I'm not going to see them as regularly anymore."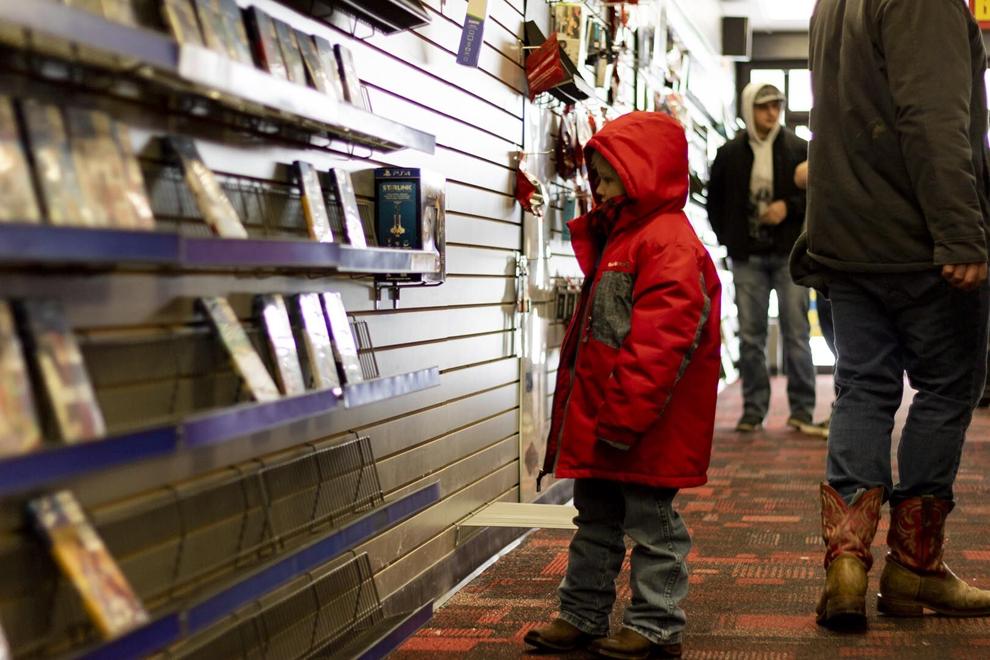 Parker noted that what he will miss most about GameStop is seeing the regular customers. He thinks back to the many memories and conversations he has had with these customers in his five years of working for the company.
GameStop was founded in 1984 as a company called "Babbages." A year after being sold to Barnes & Noble in 1999, the company changed its name to what we now know as GameStop. During that same year, the company introduced its unique buy-sell-trade program.In 2004, the company separated from Barnes & Noble and expanded internationally a year later, becoming the world's largest video game retailer.
Northwest senior Michael Colson said he has visited the Maryville GameStop a handful of times. He has visited the shop to buy a limited edition gold PlayStation 4 and gaming items such as controllers. More recently, Colson stopped in during the closing sale to snatch a few items, recalling that the store shelves were almost completely bare.
"I'm not so much hung up on losing GameStop. I'm just kinda sad for the town because I feel like since I've been here, more businesses have closed than opened," Colson said. 
Colson remembered back to times as a teenager when he would visit GameStop with his friends to buy video games. Nowadays, he typically purchases digital copies of games through the PlayStation Store. He occasionally will make a trip to Gamestop to buy nostalgia games like Guitar Hero.
Maryville's GameStop will officially close its doors Feb. 21, 2021.