Walking into the flower shop on Main Street, people are met with the smell of fresh flowers, welcomed by joyful workers and a Christmas surprise in every corner. 
Mayville Florist has been in town since 1960, and has been giving the community great deals for Thanksgiving and Christmas decoration since 2003. Keitha Clapp was an employee at the shop when she bought the store in 2003. It sells fresh flowers, silk flowers, green and blooming plants, decorations, gifts and more. 
"It's a good day, we appreciate our customers, and we have a lot of our same customers that come out every year so we get to see them," Clapp said. 
From 8 a.m. to 2 p.m. Nov. 19, Maryville Florist will be hosting its Christmas open house. They will be having discounts, sales, refreshments and prizes. Angie Coleham, the owner of Angie Cakes, will have a table at the event selling sweet treats like cookies, cinnamon rolls and other baked goods. 
Danielle Klocke is a designer and has been an employee at Maryville Florist for six years who has worked at many Christmas open houses before. This is her favorite time of year to set up in the shop. 
Klocke helps out behind the counter checking people out, and she assists with the designs and decorations on the displays around the store. It starts putting up Christmas items in September. The designs and displays it wants take a couple of months to prepare.
It also has to buy fresh evergreens and poinsettias early in the year and will usually get there the week before Thanksgiving. Klocke said her favorite part of the event is being able to talk to the customers.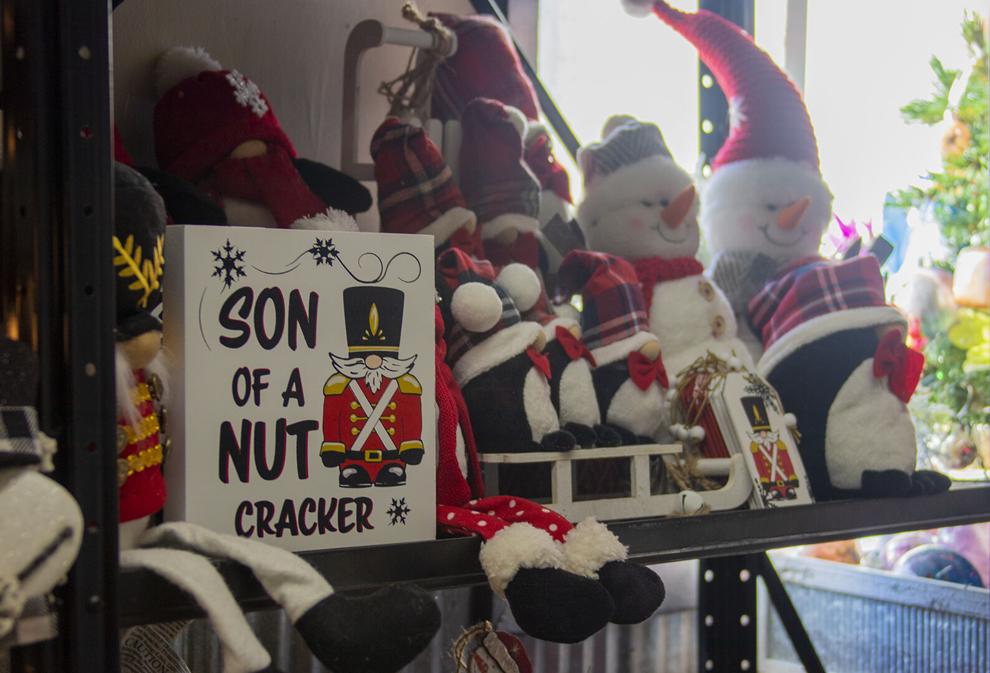 "Just getting to talk to people cause sometimes you're in the backroom, you don't really get to chitchat with people," Klocke said. "But then with the open house, we usually are so busy I have to stay behind the desk and then I get to talk to everybody that comes in."
Klocke said she thinks the community does a great job of showing up and supporting its business during this time of the year. 
Debbie Dougan is a new employee and is learning design and helps with delivery. She has been at the shop for a year now and this will be her second Christmas open house. Before she took this part-time position, she was a nurse for 31 years. 
Dougan explained her first Christmas open house.
"It was a lot of fun. A lot of people came in. It was nice greeting people. It was a totally different setting for me from nursing. I mean, it was more laid back, people were cheery and I help them with ideas for Christmas," Dougan said.
Every year it does something different by coming up with discounts offered for this special event. Last year it had people pick a piece of candy, and each candy had a different percentage off an order. It hasn't picked out what way it will give out discounts this year. 
Clapp said she was inspired by a childhood memory to start a Christmas open house in her floral shop.
"I can remember going to Christmas open houses with my grandma when I was a little girl. I came into the flower shops, and I always thought it was so fun. They gave me a little flower, and I always thought that was the greatest thing when I was a little girl," Clapp said.