About 150 participants sporting gray t-shirts and luminescent glow sticks eagerly awaited the start of the 6th annual Glow for Kids' Sake 5K and Fun Run hosted by Big Brothers Big Sisters of Nodaway County outside of Mosaic Medical Center Saturday, Aug. 24.
The family-friendly event offered a 5K race and a two-mile course. All money raised from entry fees for the event will be put back into the BBBS program.
"It's great because it's so family friendly," program director Lynette Harbin said. "People can bring their kids, bring their strollers and take off and enjoy doing something as a family for a really good cause."
Among the crowd stood Kool Kats owner and BBBS mentor Leslie Ackman. Closely beside her was Harmony Smith, 9, Ackman's BBBS mentee. They are one of several matches from the program participating in the event.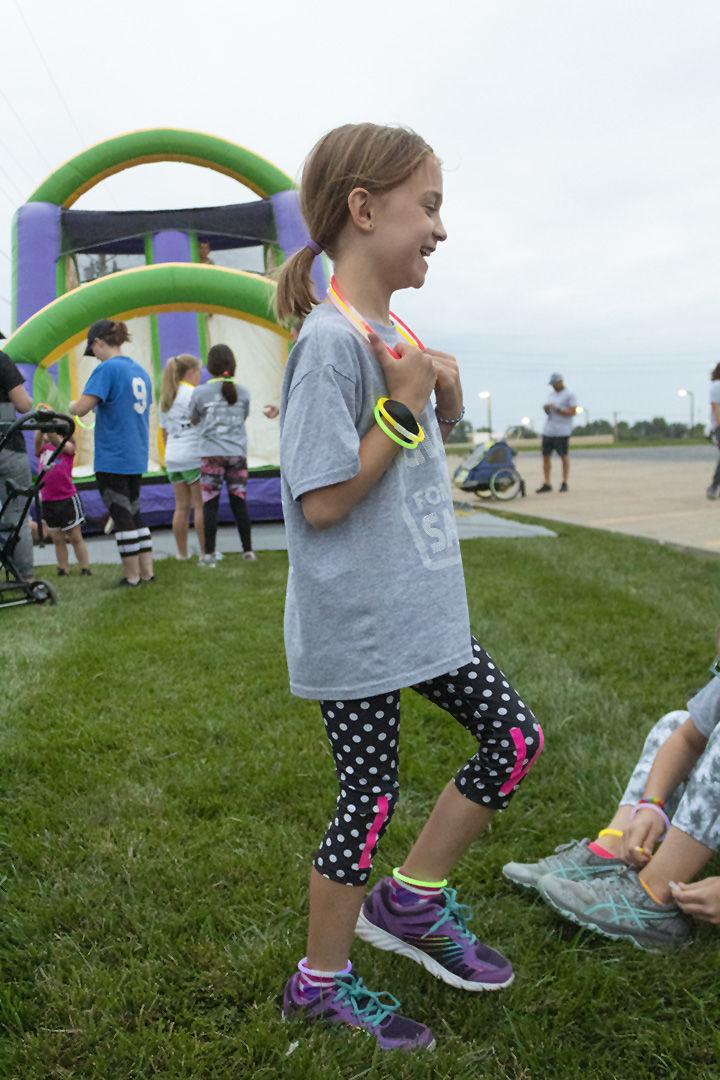 Ackman and Smith have been matched as mentor and mentee, also known as Big and Little, since October 2018. They both believe they couldn't have been a better match.
"I got to know Harmony through my business, Kool Kats," Ackman said. "Her and her family would come to my trailer, and last September her mom called the BBBS office and said, 'Hey, my daughter Harmony would like to have a match, and we already know who we want – we want Leslie Ackman from Kool Kats.'"
After paperwork and some compatibility interviews to ensure a successful pairing, Ackman and Smith became Big and Little, an outcome Smith said she expected well before the completion of the required formalities.
"I knew I was going to have a perfect match," Smith said.
As the BBBS of Nodaway County program director, Harbin has personally seen how beneficial the program is for the youth. According to Harbin, there are70 kids actively matched within the program. However, there are about 20 more children are on the waiting list seeking mentors.
"We're always going to have a waiting list and that list is always going to consist of mostly boys," Harbin said. "We're always looking for men to be mentors."
In addition to seeking more male mentors for the program, Harbin is also looking to grow the amount of college students as mentors.
"Of our 70 Bigs, about 40% of them are college students, so we have a really large participation from the college," Harbin said.
Alex Tison, a junior at Northwest, has been involved in the BBBS program since his freshman year. He and several of his Sigma Phi Epsilon fraternity brothers volunteered at the Glow Run as intersection supervisors along the route.
"At a national level, our philanthropy is BBBS, so it's great to represent Sig Ep and assist a local BBBS chapter that impacts our local community," Tison said.
According to Harbin, Tison will soon take a seat on BBBS of Nodaway County's Board of Directors as a college representative. Tison said he enjoys working with the agency and helping out others.
"I find value in assisting those, especially children, within the community, any way I can," Tison said. "It's rewarding to see your direct work being used to improve another person's life."