In 1883 a northwest Missouri college began providing higher education to students and building up a legacy of achievement in academics and sports, coming to an unexpected halt a century later.
The college lost funding, and in an attempt to keep on its feet, the institution dug into its small chunk of endowments. In 1992, that fund dried up and Tarkio College closed its doors. Now, 28 years later, the college in Tarkio, Missouri, 31 miles west of Maryville, will reopen under a new name, the Tarkio Technology Institute.
TTI will serve as a post-secondary career and technical school offering diploma and certificate programs in plumbing technology, computer technology and wind energy technology. After receiving certification from the Missouri Department of Higher Education in August, the campus is set to open January 2020.
TTI emerges during a national shortage of trade school attendees, as more high school students are immediately looking to two-year and four-year colleges for higher education.
According to an NPR report, many higher-paying jobs are left unfilled as more people are pushed to go to college and get a degree. The report explains how college is not for everyone, especially four-year institutions that tend to rack up more debt for individuals.
According to The Atlantic, there is $1.5 trillion in outstanding student debt as of 2018. College graduates generally make more money, but trade and technical schools are known for providing accelerated learning where students graduate in less than four years.
However, as trade school increases in demand nationally, the addition of TTI in northwest Missouri is one way that gap is shortened locally.
Wind energy companies are settling in the northwest Missouri area as TTI plans its 2020 opening. Interim President of TTI John Davis said there will be a strong relationship between the institute and those local energy companies in need of hires.
"We want to support our local businesses as much as we can, but also our programs will really be designed around meeting their needs in terms of employees," Davis told KMA news. "Also, we will have a series of academic development courses for students who do not have the skills to compete at a two-year or four-year college."
The Tarkio Alumni Association and Tarkio College Board have led the efforts of bringing the campus back to life. The organization was tasked with bringing in a necessary $250,000 to complete the certification process.
The Board and Alumni Association worked toward the funding goal for several years and has since recorded $270,000 in founders fund pledges and money brought in from donors and other means of fundraising.
In February, the board recorded 81% of pledges are paid in full, a number that has increased to the 90% range since then.
Del Morley, Tarkio College graduate of 1974 and former director of Northwest's Office of Scholarships and Financial Assistance, said he is happy to see the advances the Tarkio Alumni Association has made in revamping the campus and efforts toward its reopening.
"They've put in a lot of work," Morley said. "It always was a really nice campus, so hopefully they can do restoration to make it like it once was."
Morley was a three-sport athlete at Tarkio College, involved in football, track and basketball. He earned a degree in business, and after graduation, he got a basketball coaching job at Tarkio College, where he was the assistant coach for two years.
Morley went on to be an assistant basketball coach at Northwest for two years, an assistant coach at Drury University for five years and head coach at Benedictine College for four years.
"I wasn't really sure what I wanted to do, but my involvement in sports and making friends through the fraternity I was involved in eventually got me there," Morley said.
Tarkio College has a plethora of notable alumni, one being Sen. Marco Rubio (R-FL). A republican that ran for the U.S. presidency in the 2016 election, Rubio attended Tarkio College for one year, the 1989-90 academic year.
Rubio played football for the Tarkio Owls during that year of attendance, where he played a minor role as a 5'10" defensive back on the team in a year it went 4-5-1.
Rubio went on to attend Sante Fe College and the University of Florida before becoming a politician in his home state.
"Rubio was the kid that came to college and realized college football was a little different than high school football," Morley said. "But, him having attended Tarkio College just attests to how we all have to start somewhere."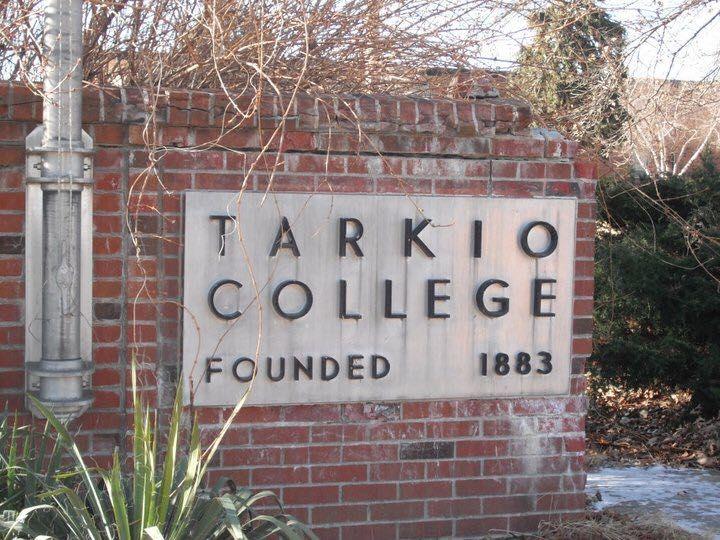 In the process of revitalizing the campus, TTI says an immediate challenge it faces is the repairing of structural integrity of buildings on the Tarkio campus. Some are in the process of decay, featuring broken windows and parts of structures falling in on themselves.
Bob Hughes, president of TTI said a goal of the Tarkio Alumni Association and the board of directors has is updating, remodeling and salvaging buildings on campus.
"One of the problems we've run into is that many of the state and federal grants require that we own those buildings in order to do that," Davis told KMA news. "They are not willing to provide money to repair buildings that we don't own."
According to the Tarkio Alumni Association, there is still a lot of planning had to be done with the process of opening the school. Total tuition and attendance cost is still in the works, but should be finalized soon, since the institution is already advertising on local radio stations.