From a cursory glance,  3, proposed on the 2020 Missouri ballot, appears to propose campaign finance restrictions, but the second half of the amendment regards the separate issue of redistricting.
In 2018, voters approved a ballot initiative that requires a nonpartisan demographer to draw state legislative districts with the intent to achieve "partisan fairness," according to the initiative. Missouri is the first state to have such a requirement.
While Amendment 3 would prevent state legislators from receiving gifts of any value from lobbyists or their clients — the limit was previously $5 — and lower the limit on campaign contributions for state senators from $2,500 to $2,400, it would also undo the 2018 initiative voters passed with a 62% vote.
Amendment 3, according to the ballot language, would transfer responsibility from the nonpartisan state demographer to a "governor-appointed bipartisan commission."
Supporters of the 2018 initiative sued the state in May over the language of the amendment on the ballot, and the Cole County Appellate Court modified the amendment on the grounds that the initial wording was "misleading, unfair and insufficient."
Even with the revised wording, some voters still felt misled by the amendment and regretted their vote when they looked closely afterwards.
Sophomore Amy McMullen said she voted yes because she didn't fully understand what it said when she read it; the amendment appeared to her to be solely about campaign finance and lobbyist gifts. After hearing more about it, she said she wished she voted no.
Freshman Skyler Foster also said he felt misled by the amendment and regrets voting yes.
"Initially the amendment sounded very promising," Foster said. "However, as I learned, it was a trick and worded to pull you in and vote for it."
Foster said he was lured by reducing lobbyist gifts and campaign contributions, but in reality, it "encouraged gerrymandering."
"I was quite bewildered but also mad. Mad that the state government had the audacity to trick people like me, a first-time voter, to vote for something so anti-voter," Foster said.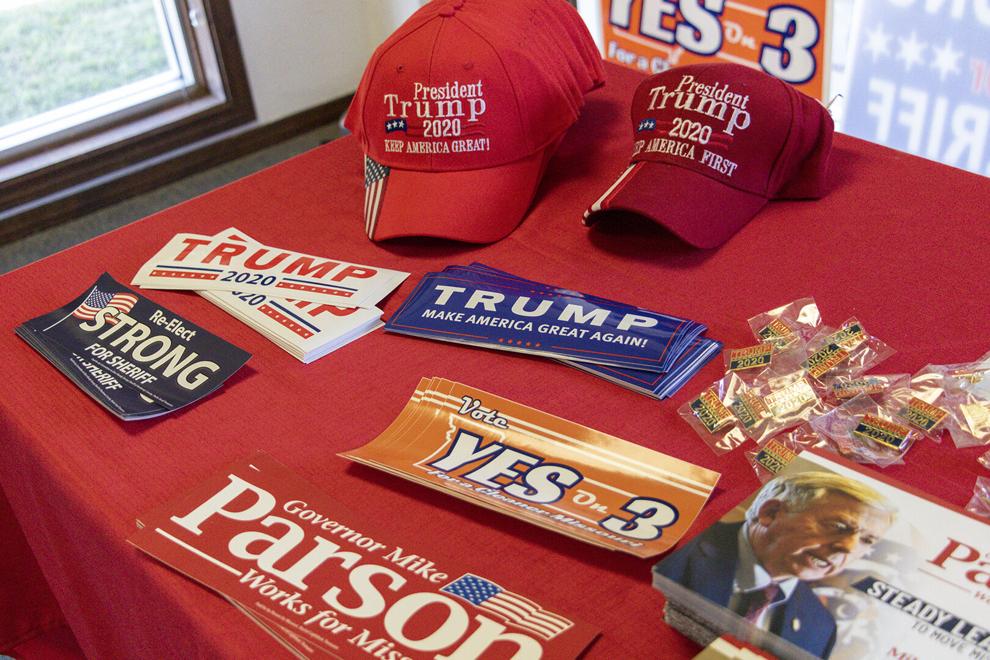 College Republicans President Jasper Logan is the director of the Northwest Missouri Conservatives Political Action Committee, which is the largest financial supporter of Amendment 3.
"I'm voting yes on 3 because it will strengthen ethics laws, restore the bipartisan redistricting commission and fix redistricting criteria to keep our communities together," Logan said in a message. "Without this amendment, Maryville could be gerrymandered into a district with part of St. Joseph or Kansas City in pursuit of a partisan political goal."
Opponents of the amendment say the issue is rehashing something that was already decided in 2018. Logan said Amendment 3 doesn't reverse the 2018 initiative, only modifies it.
"I believe many voters were misled by logrolling and inadequate ballot language that didn't fully describe the redistricting changes," Logan said.