Growing up in Omaha, Nebraska, he was the most studious of his mother's 15 children, kids she said helped her grow up as much as she helped them. Kirayle Jones, pronounced "Ky-rel," always was that way.
Well before he was a junior social science education major at Northwest, Kirayle Jones was a toddler with a desire to learn. He would get dressed in the morning and try to sneak his way out the door with his older siblings before he was old enough to go to school, his mom, Samona Jones, said.
He was sure he wanted to be a meteorologist, constantly tuning in to KETV's Bill Ramsey, on Channel 7 in Omaha. That was until he was sure he'd be a heart doctor, something he'd sing about to his mom. But she always knew he'd be a teacher. When the days got long and her patience grew short, Samona Jones would call on her fifth-oldest child to round up his younger siblings for an impromptu lesson on anything.
"I would be like, 'Kirayle, it's school time,'" Samona Jones said, laughing over the phone. "And he would take the younger kids and place them and … he would sit down and do the weather with the kids first, and then he would go into a curriculum."
She realizes it seems almost cliché now, but Samona Jones said she always knew he'd end up where he is now, even before he did, it seems. Kirayle Jones remains in awe of exactly where it is that he has found himself — running unopposed to be the 98th president of Northwest's Student Senate.
"I never thought I'd actually be sitting in this situation," he said in a Zoom call, stationed in the bedroom of his foster parents' home in Omaha, just blocks away from Skutt Catholic High School, where he graduated from in 2017, high enough in his class to give the commencement address.
"I don't know — I'm blessed," he said. "I'm blessed. That is a good word to describe it."
---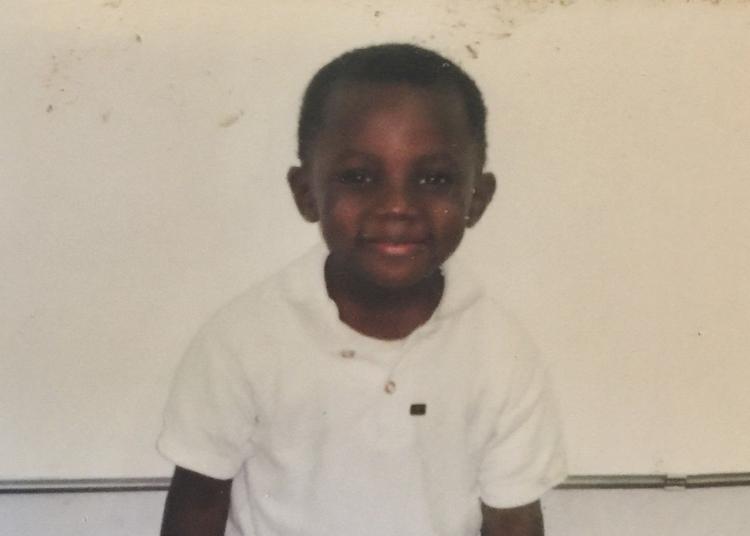 ---
Samona Jones knows how it sounds. Her son is black. He has 14 siblings. He's a first-generation student. He's not close with his father. He spent time in the foster care system. But those facts don't tell the story of his upbringing, at least not the full one. While even Kirayle Jones himself might not believe he's supposed to be where he is, she does. He always had a plan, she said. He was always going to make it.
"Without any shadow of a doubt, this is definitely where his path was leading him to," Samona Jones said. "I understand, you know, people from the outside looking in and it looks like what it looks like, but that's not what it is."
Pat Greise had helped mentor and coach a few of Kiryale Jones' older siblings through wrestling, which is how he first met Samona Jones' fifth child — as a little brother.
Greise had already put three children through the rigors that come with Skutt Catholic — one of the most academically challenging high schools in Nebraska, he called it — when he offered Kirayle Jones a bed in his home and a place in Skutt Catholic High School. Greise was a family friend before a foster parent, and he remains so now, even after Kirayle Jones aged out of Nebraska's foster care system at 19, keeping his permanent bedroom in Greise's home.
"I knew he was the type of kid that could go in there and excel," Greise said in a phone call. "And I told him, I said, 'Kirayle, you're gonna do good anywhere you go, but this is gonna separate you from the average.'"
At first, Kirayle Jones didn't have much interest in moving away from his mother and in with Greise, Samona Jones said. He didn't want to attend Skutt, where he would later win the Mr. SkyHawk Pageant and play football for four years while moonlighting in show choir, among an array of other activities he immersed himself in. Greise is glad he did.
It was easier to put Kirayle Jones through Skutt than it was any of his own three children, Greise said, and it was a lot more fun, at least partly, because he had more time on his hands as he neared retirement. He had time for the show choir concerts and the sporting events. For the first time, Greise looked forward to parent-teacher conferences. He knew none of Kirayle Jones' teachers ever had a bad word to say.
For both Kirayle and Samona Jones, the transition was dreaded. Her son felt like he was giving up stability and entering a mostly-foreign household with its own unknown set of unspoken rules, Samona Jones said. Her son was nervous, she said. And she was too.
It was Samona Jones' husband — Kirayle Jones' stepfather — who sat him down one morning and told him what he needed to hear, that on the other side of his fear lied an opportunity. The only path was forward.
"Kirayle, at that point, he felt what he felt, and he said, 'I'm gonna attack it,'" Samona Jones said. "Because that's just the type of person he is."
---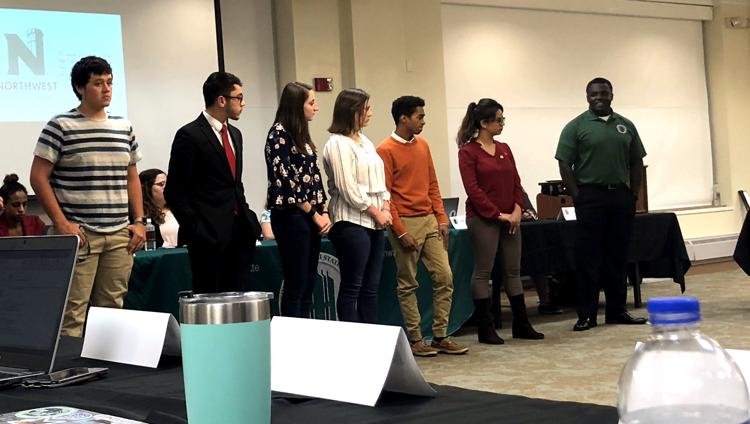 ---
In the middle of the COVID-19 pandemic that has shut down much of the country and forced Northwest to close its campus for the remainder of the academic year, Kirayle Jones is less than two weeks away from winning an election. He's not thrilled that his candidacy is uncontested, he said, but he's excited to get to work. On April 28, he'll be announced as the 98th president of Northwest's Student Senate. He will be the first African American man to hold the office, according to archives and University historians. 
"I think it's overdue, quite frank," he said, as he described the accomplishment as just the start of what he hopes his legacy at Northwest is, "maybe the big toe," he said, in the footprint he's aiming to leave behind.
More than two weeks before his presidency was set to begin, Kiryale Jones was talking about a legacy he wanted it to have, wearing a smile that never seems to fade. No one who knows him would be surprised by this. No one was, really.
"Wow," Greise said when he learned Kirayle Jones would be the first black man to serve as Student Senate president. "Wow — I did not realize that. … It doesn't surprise me. No, not surprised. I mean, (he's) capable of just doing anything."
He's an achiever, as his mom put it, repeating the phrase more than a few times in a half-hour phone call. And while Kirayle Jones might see his own path as unlikely, his mom acknowledged that it seems almost calculated. In some ways, it was.
"I spoke to him a lot and he said, 'Well, Mom, a man without a plan goes nowhere,'" Samona Jones said. "He said, 'I made a plan.'"
He valued his education as much as or more than any of his 14 siblings. He graduated near the top of his class at a top-ranked private high school, one he attended simply to get ahead. He joined Northwest's Student Senate as a freshman and climbed his way to the presidency, serving as vice president this year under President Asma Hassan, the first Sudanese American to serve as president. Kirayle Jones will be the second.
He has a plan — not one that was designed to get him to where he is now, but one that delivered him here anyway. He came to Northwest because of the scenery, the education program and the selections at Bearcat Commons, he said, not to be the first black man to be president of Student Senate. Now that he's set to take office, he hopes to create a welcoming atmosphere and to promote inclusion. He wants Student Senate to be more involved with the 200 organizations it oversees. He wants to leave an imprint on the University that will outlive his presidency.
Kirayle Jones has goals in mind — just as he's always had.
"That's Kirayle. That's him." Samona Jones said. "What you guys see — that's no act. That's really my son."