A student posted on their Facebook page that it was "Time to go ammo shopping" with an image of Pennsylvania's county presidential election votes at about 9 a.m. Nov. 6.
Jasper Logan, president of Northwest College Republicans, has since deleted the original post. The University Police Department Chief Clarence Green said UPD looked into the Facebook post once the department started receiving calls around 9 a.m. Following an evaluation, UPD tweeted that there is no current threat to the campus community.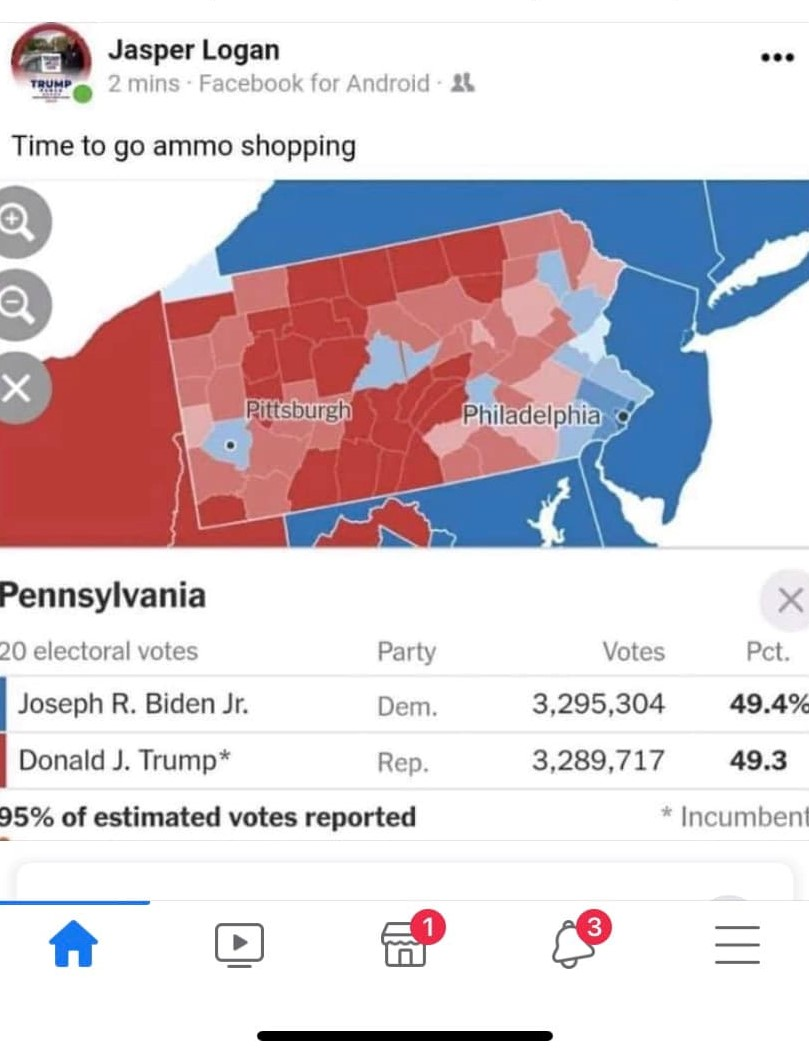 "We started receiving calls and posts in reference to this and so at that time we did evaluate the situation, contacted the parties involved and determined that we didn't have a threat to our campus and community at that time," Green said.
Green explained that UPD contacted Logan, asking a series of questions to verify if he was a threat to himself or others. He said the department also asked Logan if he was in possession of any weapons. 
In a message to the Northwest Missourian, Logan said he did not have any weapons or ammunition on campus and would never consider harming anyone.
He also said that UPD took into consideration what wording was used in the post for their evaluation.
"There is a holistic approach to evaluating whether we have a threat or not," Green said.
Prior to UPD's tweet, Logan had deleted the original Facebook post made another post stating, "Whatever snowflake thought my joke about ammo prices going up was some kind of threat, please delete yourself from my facebook." 
Logan continued to explain that he never had any intention of hurting anyone. He was simply referencing that gun prices would rise if former Vice President Joe Biden wins the presidential election, as Biden now leads Trump in key states, including Pennsylvania and Georgia. 
By 12:23 p.m. this post received 19 likes and six comments in support of Logan and the misunderstanding.
"The post was nothing more than a joke about the possible impact of the election on ammunition prices, which was unfortunately taken out of context and misinterpreted," Logan said.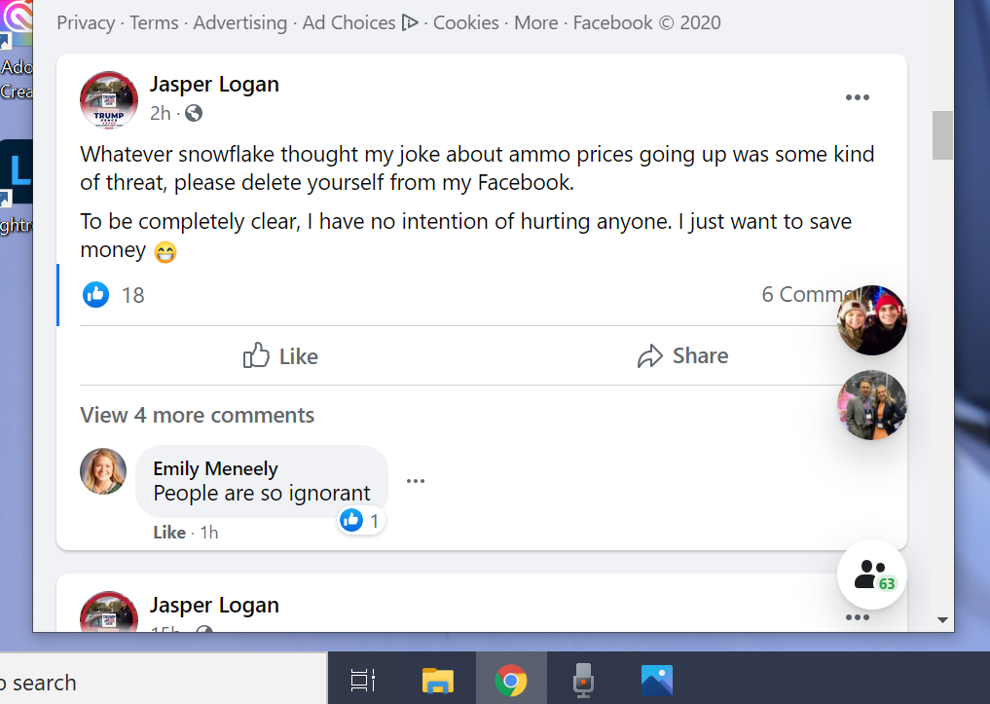 Logan noted that he spoke with UPD and that the situation has been resolved.
Green said UPD does not have a reason to believe the situation will escalate, but the department will look out for any further social media posts and calls.