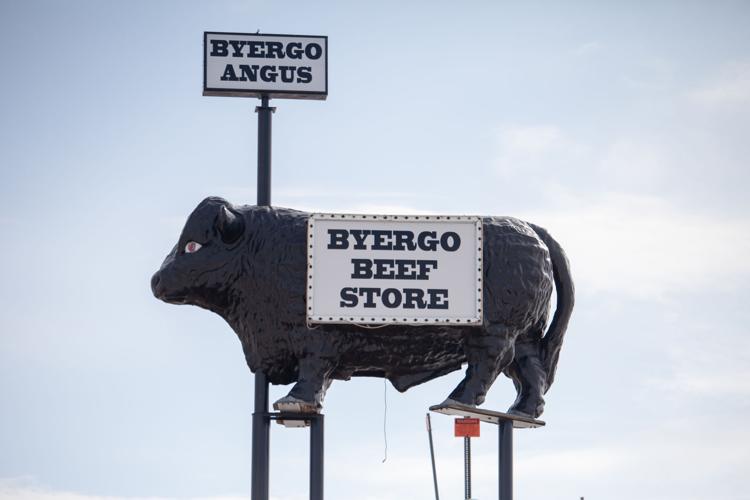 MARYVILLE, Mo.—Driving down U.S. 71 at County Road 58 you may notice a large black bull on the side of the road. This bull marks the home of Byergo Angus.  A local cattle farm where they raise registered Black Angus cattle.
"We'll calve about 500 registered cows this year.  We put in about 100 embryos in the fall and 100 embryos in the spring," said Bryson Byergo, third generation cattlemen.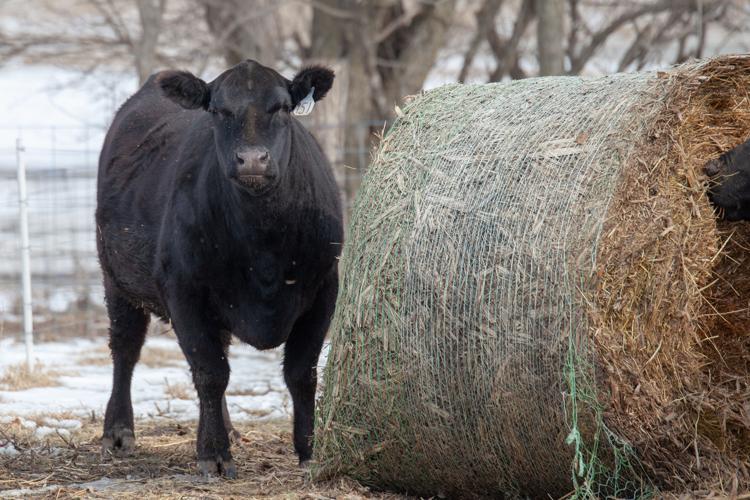 Byergo Angus began in 1950 with the late Forest Byergo.  "At that time, when he got Angus in 1950 he had a Hereford herd previously and just hadn't gotten along with them very good," Bryson Byergo said.  "Then he got this opportunity to buy three Angus females and he bought them and the rest is just history from there."
About 90% of their cows trace back to the three original females that Forest Byergo purchased, which was one cow and her two daughters.
"To think how many thousand bulls we sold or how many thousand cows we sold, over 80 percent of them come from one original cow.  And people think that what you do or where you start at isn't important, that one cow is still in the back of almost every one of our high dollar bulls," said Andy Byergo, second generation cattlemen and son of Forest Byergo. 
A big tradition Byergo Angus has is keeping the base of its cow herd and keeping their cow family going.
"Technology is always changing.  Technology is a big part of what we do now, but at the same time, we never went away from what my grandpa started with," said Bryson Byergo.  "We've got to have functional cows.  They're going to be good on their feet and their legs.  They are going to calve every year.  They are going to be good mamas."  
Byergo Angus does not only raise and sell quality cattle but they also have a retail store where they sell their beef.   They have always sold whole and half beefs Bryson's entire life, he said.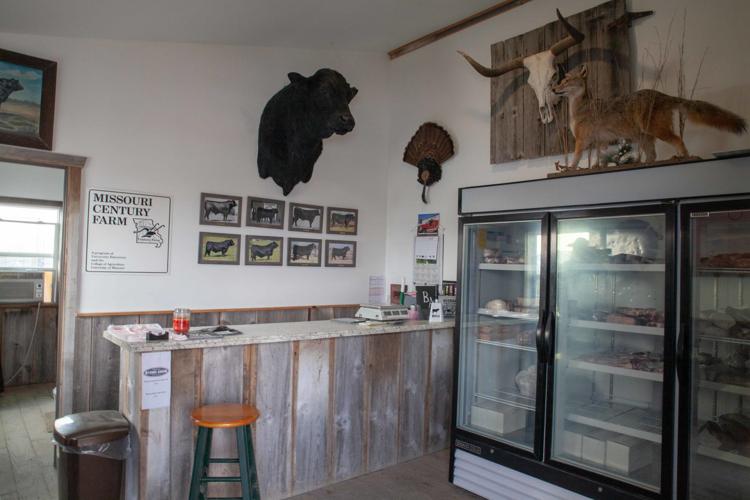 "So about four years ago now we started just being overwhelmed with people saying can I buy ten pounds of hamburger, can I buy two ribeye steaks. We just decided to take the plunge and open up a very simple store—have a freezer be open one afternoon a week for people to come in and pick up a little bit of beef if they wanted to and it just blossomed from there," said Bryson Byergo.
Having their store front has been a huge learning experience and went from being a three to four hour a week job to a full-time job trying to keep up on the beef end of things, according to Bryson Byergo.
"Everything we sell here has to be USDA stamped.  You can look at the package.  They all have a little label on them.  We go to Thomas Farms in Ridgeway, MO to get our meat processed," said Bryson Byergo.
The USDA and Andrew County Health come by sporadically and do their inspections.
Their store is open on Thursdays from 3-7 p.m. and Saturdays from 9-1p.m.
Something Bryson Byergo would like people not in the cattle industry to know is how much cattlemen care for their livestock and how much goes into raising cattle.
"People are always amazed at what goes into the cattle operation who aren't from farming communities anymore or around it.  Or they think a cow is a cow is a cow, and I guess the big thing I try to tell people is that that's not the case at all.  There is so much technology anymore," said Bryson Byergo.
All of Byergo's bulls get blood pulled on them and DNA tested where they get all of their genomic markers looked at.  
Another thing people not around cattle are amazed at is that they get ultra sounded with the same machine used on humans.
"I guess that's one thing I like to get across, how far the business has come verses 'oh there's a cow out there, they're all the same.'  Like no, they're really not at all," said Bryson Byergo.
Another thing he wants people who are not around cattle to know is how much people who raise cattle care about them.
"I feel like we get a really bad rap from people outside of the industry," he said.  "I get it in here all the time, 'well how do you treat these animals?' Well I treat them very good because they are our livelihood. This is how we make our living. It's how my family made their living for a long time.  We are not abusing these animals.  On the nights when you're inside and its snowing and sleeting and whatever, we are trying to save these.  The people raising these animals— they mean a lot to them."
All three of Andy Byergo's sons have a passion for raising cattle and are a part of Byergo Angus.
"You're pretty privileged to get to do something your whole life that you have a passion for," said Andy Byergo.  "I know when I head out every morning there is going to be some tough days.  I mean, calf in the ditch, water gaps out.  But very few people get to do something they have a passion for, I hope you do; I wish everyone could get to do something they really enjoy.  It makes your job so much easier."