Kiss My Grits Kafe is located 20 minutes away in Burlington Junction, Missouri. It's just a short drive for some good food. They are only open 6AM to 3PM Monday through Saturday for breakfast and lunch. The type of food they serve is diner style food or homestyle food. They have the typical breakfast food like biscuits and gravy, omelets, pancakes, etc. Along with burgers, sandwiches, and salads. They also have different specials each day.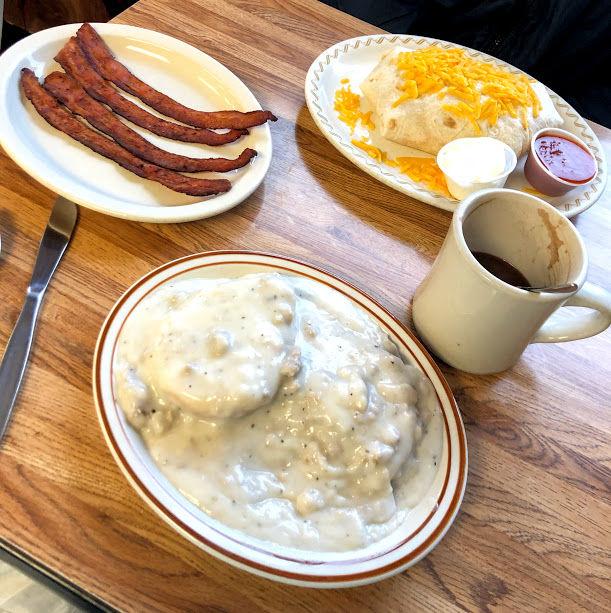 When I went to Kiss My Grits Kafe, I ordered the half order of biscuits and gravy and a cinnamon roll. Unfortunately, they didn't have any cinnamon rolls that day, so I chose a side of bacon instead. If you've ever been to Gray's, right outside of Maryville, you know that they have amazing biscuits and gravy. I don't think these biscuits and gravy even touch those. They were good, but they didn't have as much flavor as I had hoped. Their biscuits were decent, but it was the gravy that I thought was really good. It had the right amount of sausage in it and there wasn't too much pepper.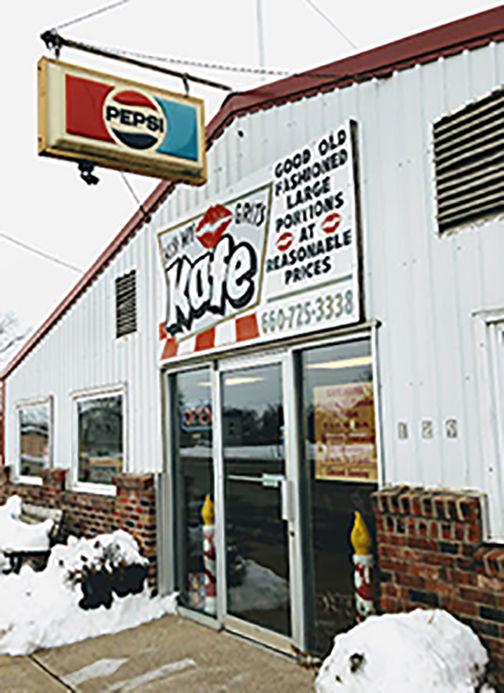 I would rank Kiss My Grits Kafe as a 4 out of 5. This place was adorable, charming and the food was pretty good. I think Kiss My Grits Kafe is worth the drive especially if you're in the mood for "Good Old-Fashioned Large Portions at Reasonable Prices" in a cute and quaint café.