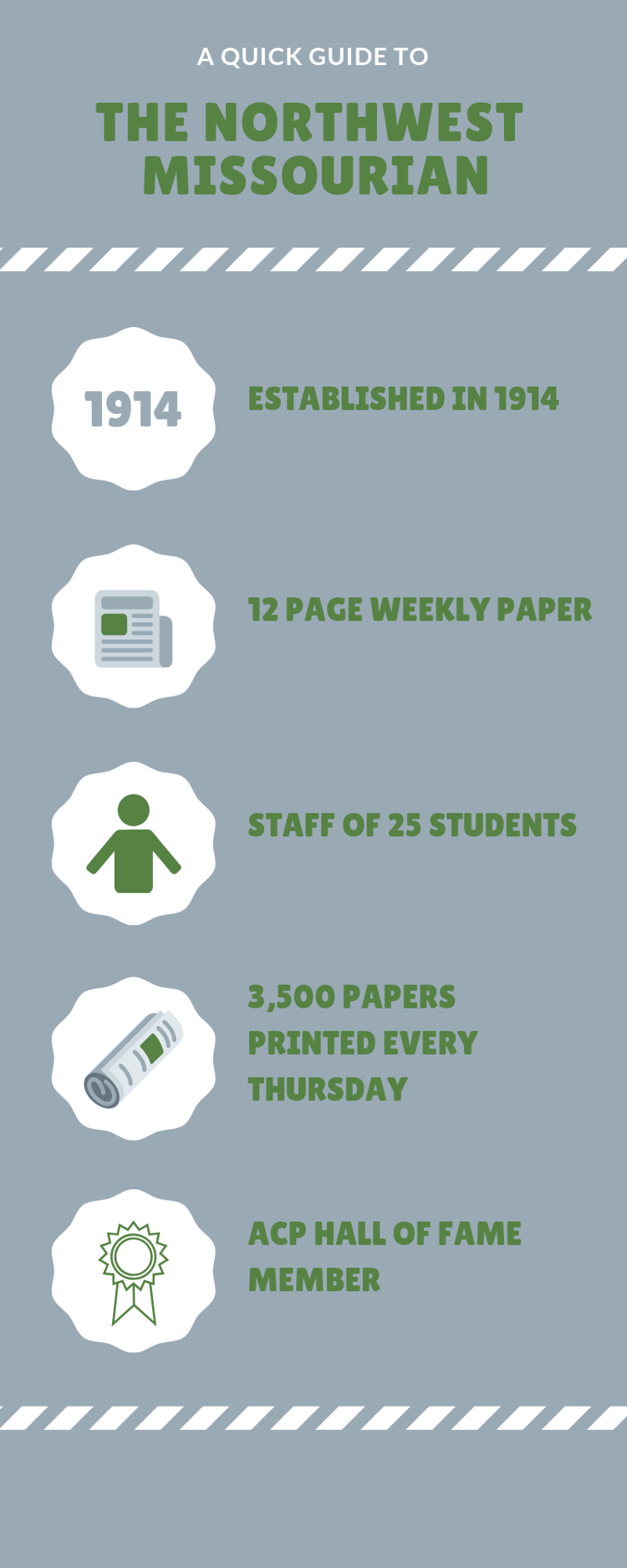 Every Thursday hundreds of students and faculty members pick up the latest issue of the Northwest Missourian, but few know what it takes to print the paper each week.
The staff consists of 25 students that meet at least four days every week to complete all the work needed in order to finish the 12 page weekly paper.
This semester was senior Darcie Bradford's first year as Editor in Chief after six semesters of being the managing editor. Bradford can be found in the newsroom in Wells Hall most days of the week, spending anywhere from 15 to 30 hours working on the the Missourian.
"When I don't have any assignments, easily 15-20 hours a week. If I do have an assignment or more it could be closer to 25 or 30 hours," Bradford said.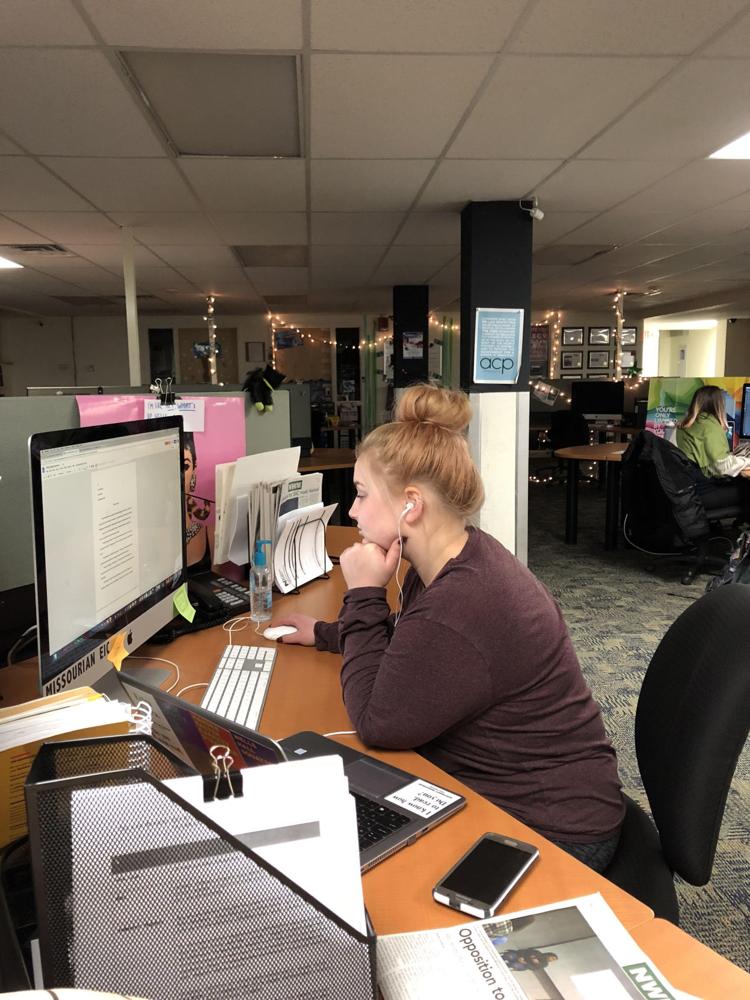 Bradford's duties include budgeting each week's paper, keeping in contact with editors and editing each story that runs in the print edition of the newspaper and the online website. When it comes to editing, the Missourian staff ensures each story, photo and page is analyzed thoroughly to catch each mistake.
"Six people generally look at the stories before they go on the page. Editor, assistant editor, copy editor, assistant copy editor, Joe and myself. On Wednesday once the stories have been placed and the pages have been designed, we print PDFs of the pages and we all look at the pages and try to find errors, but at that point, it is more than just editing text, its page design, cutlines, photos etc." Bradford said.
The Missourian photography staff includes a photo editor, three photographers, and practicum students interested in photography. Each photographer spends three hours on average taking photos for both the print addition of the Missourian and the online news website.
For the photo editor, junior Madi Nolte, taking photos is the easy part. Nolte's Tuesday nights consist of approximately six to seven hours of choosing and editing photos and writing cutlines.
"It's a very long process because you have to edit for online and black and white. It's a lot of work." Nolte said.
From the editorial board, to copy editors, to writers,to the photography staff, to the page designers, to the advertising staff, the staff of the Northwest Missourian works diligently to deliver the Northwest community accurate news in a timely manner.
"We are students too and we are still learning. Student media at Northwest is professional, it is a great experience, and it is a huge commitment. It is also a safe place for us to fail and when we do fail, understand we are still students. It's not that we don't care, or that we weren't trying. We are still learning, and every day we strive to be better. Every paper we try to be better than the last. We may not always execute as well as we could have, but we really are trying our hardest," Bradford said.