Advertising, marketing, digital media, public relations, design, this list goes on and on. AdInk is an organization that can help all of these majors, and more, better prepare for the future.
Throughout the year, AdInk hosts and attends several events alongside their weekly meetings to help students network and learn more about how to prepare for interviews and finding internships.
According to AdInk.org, "We provide networking opportunities to students, encourage increased exposure to the advertising process, and offer educational events that expand the student perception of how to communicate to consumers. We explore consumer communication by opening the door for students to access the professional world."
Those who participate in AdInk are known as "AdCats." Being a part of AdInk is a great experience that comes with no cost. There are no dues required to be in AdInk, you simply just get to show up and learn more about how to prepare for life after graduation.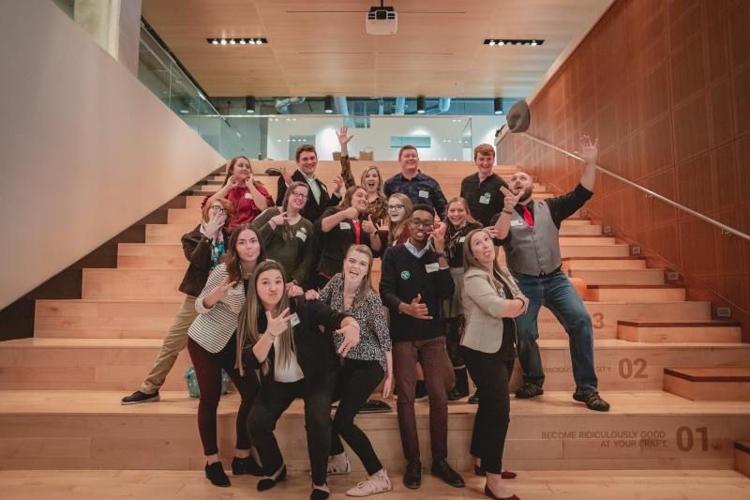 AdInk helps organize and attend several events throughout the year such as Spark KC and the laid-back and schmoozy hobnob networking event. Spark KC is an event held by the American Advertising Federation – Kansas City. This event allows students to learn from current professionals in the field, network and get their resumes and portfolios critiqued.
The Laid-Back and Schmoozy Hobnob Networking Event was hosted by AdInk, held at the Raymond J. Courter College Park Pavillion on campus. This was a relaxed setting with yard games and refreshments featuring several professionals from advertising and marketing agencies, some being former Bearcats. The event's purpose was to allow current students to network with professionals in a laid-back environment.
Maddie Reihs, a senior at Northwest Missouri State University, says AdInk has helped her network with companies in the Kansas City area that she could potentially find a job with after graduation.
"Pairing AdInk meetings and events with going to Career Services and Mock Interview Day has been very beneficial to me," Reihs said. "At Mock Interview Day I interviewed with VMLY&R and also spoke with them at Spark KC. I had them look at my resume, critique it and give me strong suggestions how professionals going into my career field should present themselves on paper and in my portfolio."
Reihs has been going to AdInk meetings throughout the semester and attended Spark KC, Match KC and the Laid-Back and Schmoozy Hobnob Networking Event.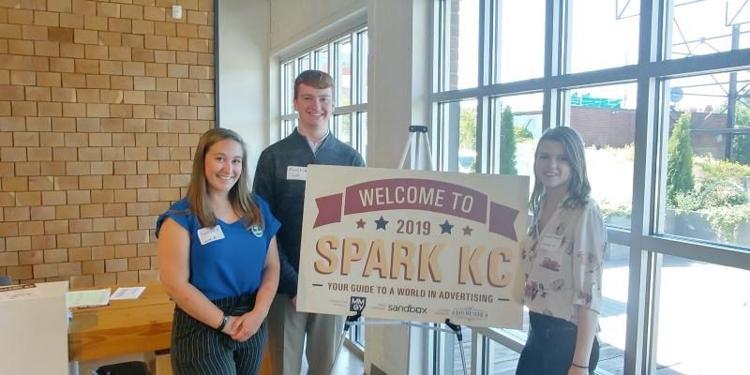 "It's been extremely helpful and especially as a senior I can look back on it and see how much I wish I would have done more with AdInk sooner," Reihs said. "It has helped teach me how to stay relevant in a fast-paced industry."
Upcoming for AdInk will be the annual Off Broadway tour in February. Every spring semester, AdInk fills a bus up with students and travels to Kansas City, Missouri. They visit several agencies on or around Broadway Boulevard, one of Kansas City's main roads.
If you have free time from four to five p.m. on Thursdays, make sure to stop by one of the meeting rooms on the second floor of the J.W. Jones Student Union for an AdInk meeting.
"I believe going to AdInk is very beneficial and exposes you to people you may be working with one day," Reihs said. "It does a great job of connecting you to former Bearcats that were once involved with AdInk and are now working in the field. Everyone wants to hire a Bearcat!"