Her passion for antiques and the stories behind each started in the form of a binder filled with countless pages of magazine clippings, centerfolds and display ideas.
This dream eventually became reality through connections and family necessity and Melody Blair, 58, has owned her antique store Minnie Lane for more than four years. The local business sits in the main square on East Third Street and is aptly named after her grandmother.
Originally, Minnie Lane wasn't going to be a brick-and-mortar business. Blair toyed with the idea of an online store, but due to certain circumstances within her family, she ended up opening a business again.
Her boss even allowed her to rent out the space next to his. Eventually when he moved his sign business to another location, he gave her the rest of the space to expand upon.
Filled to the brim with various odds and ends from voodoo dolls to Bearcat-green decanters to vintage hats, the store has hosted many items on its wooden shelves.
Blair's daughter Dina Green helps around the store every once in a while and knows just how often items pass through the store.
"None of us need more stuff, but we all need more joy and inspiration," Green said. "And if there is something that you see, anywhere, but if you see it here in this store and it brings you joy and reminds you of grandma or Aunt Tilly, then buy it and put it where you can see it."
Within all the nooks and crannies that hold an abundance of objects, Blair has formed what she considers a safe haven for everybody, even proudly displaying a "diversity triangle" outside her shop on the glass door.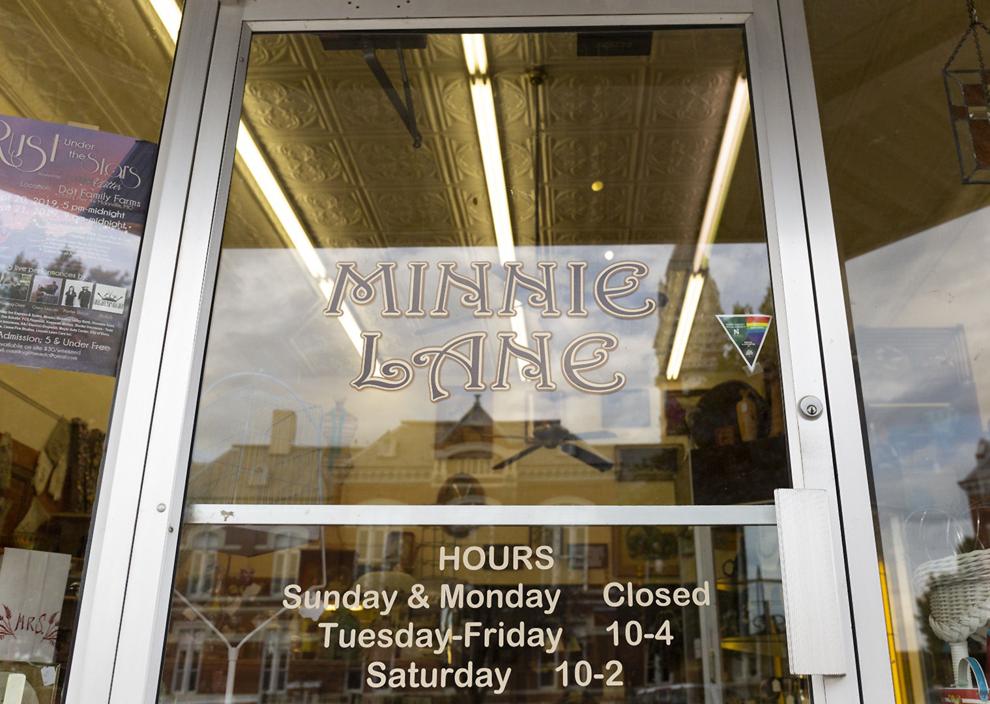 From joking with her vendors to changing the layout of the store to accommodate her customer's walker, Blair tries to understand her customers on a personal level and be that person who is willing to listen to their problems and their stories.
Northwest junior Melvin Gray III has been coming to Minnie Lane since last year. He said he feels welcome at Minnie Lane every time he comes.
"I feel like there's lots to show people," Gray said. "She's really nice and sweet and occasionally offers free coffee. It's just like really nice to stop by here even if you're not buying anything. It's nice to look around, catch up, see how everyone's doing. "
Blair recounted her first meeting with Gray. She said when he first approached the store, he was really shy and asked if he could enter. After letting him know it was fine, he then asked if it was OK to keep his backpack on.
Gray is now a regular and comes about once every week on his gray bike, which is his main form of transportation.
Even though he already had what he was going to buy —  a dark green decanter, a pair of sterling silver earrings for when he gets his ears pierced and a floral patterned container —  Gray took over 30 minutes in the store conversing with Blair.
Green said her mother's signature long braid and her thin round glasses resonate kindness and add to the "priceless quality of likability" that people instantly feel once they walk through the door.
"I still struggle with singling out one out of a lifetime of continual kindness," Green said. "In the same way that she helped each one of her children to feel special and loved, she also then makes the individuals who come into her shop feel special."
Along with Blair's sweet personality, Gray comes for the unique items. Often times, he even tries to bring some of his friends along since they never know what they might find, like an antique Boy Scouts book hidden in the shelves.
 "Some of it's for decorating; some stuff like the decanter set has actual functional purposes," Gray said.
"I bet you can't guess what," Blair said jokingly, getting a small chuckle from Gray.
"Then other things you buy here is more so just conversation pieces," Gray said, finishing his thought.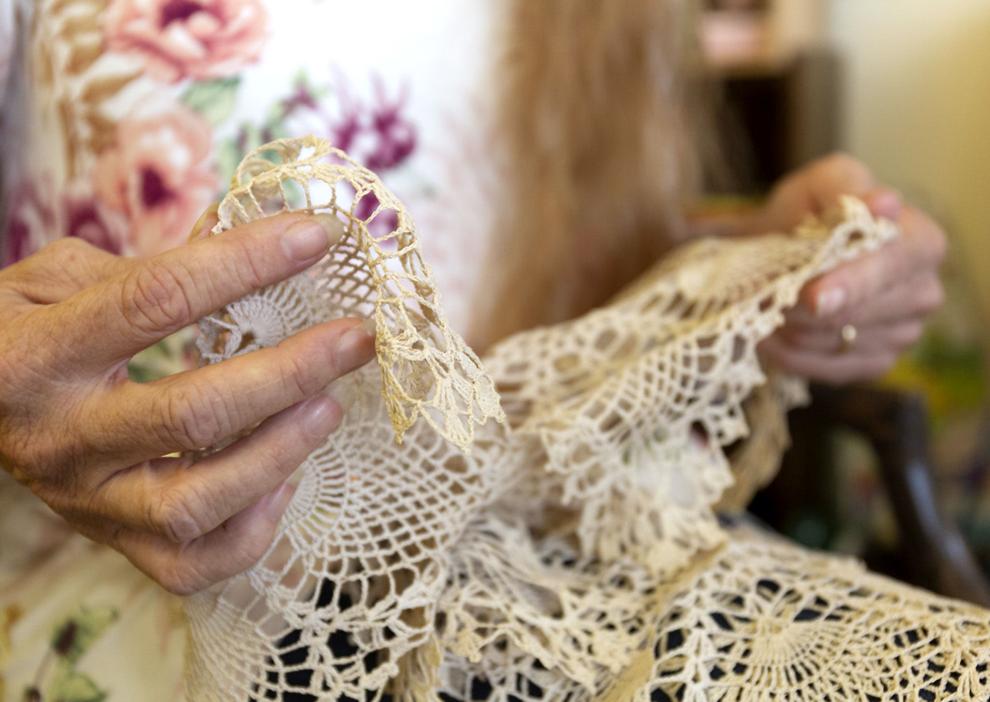 Beyond taking care of the shop, Blair and her husband are kept busy with their seven children and multiple sets of grandchildren.
All but one daughter has moved away from Maryville, Missouri, but Blair has still found herself centrally located between her children as her sons and daughters moved to states like Maryland and Washington.
Back in 1991, before her and her husband moved from Pennsylvania, Blair chose Maryville carefully since she wanted to live between her and her husband's hometowns.
They looked into three cities – Maryville; Marshall Town, Iowa; and Poplar Bluffs, Missouri – and asked for phone books so they could call random numbers to get a genuine feeling for their potential home.
"Unbeknownst to me, I can actually trace my family back here five generations and I picked it off a map," Blaire said. "So I think I'm meant to be here. It causes me goosebumps still after all these years."
Throughout the years in Maryville, Green has created many memories with her mom and the regular customers.
There is one specific memory Green had of a woman who came into the store, not looking to buy anything but to see if anybody would love her old items as much she loved them.
She was no longer able to live by herself so for most of her belongings, her children had already begun planning to pack and auction off her stuff.
"What she came in for was just to see, 'Do people still care about old stuff?'" Green said. "'Do people really love it? Will someone buy my stuff that will love it as much as me?' And I think that is something (Blair) has facilitated is finding someone to love your old stuff as much as you did."