It's been almost six full months since COVID-19 first arrived in Missouri. Gov. Mike Parson held a press conference March 7 to announce the first patient to "test presumptive positive" for the virus, back when cases were still rare across the state and the country, still a full week before the governor declared a state of emergency that hasn't really ceased. And the six months since then have been something. 
The death toll from this virus has never stopped growing. It's nearing 1 million globally. The economy crashed and hasn't fully recovered. Protests broke out nationwide and haven't ceased. Sports were postponed, and some won't resume again until at least next year. 
There have been mask ordinances and fights over them. There have been hurricanes and wildfires and a wind storm. All these things, separately, would have been enough to upend lives, but they've all come at once. This year has been full of hardships, so we asked 30 people in Maryville — from students to coaches to business owners to preschoolers — amid a global pandemic and nationwide protests and a dizzying cycle of unfortunate events, what has been the hardest part of the last six months?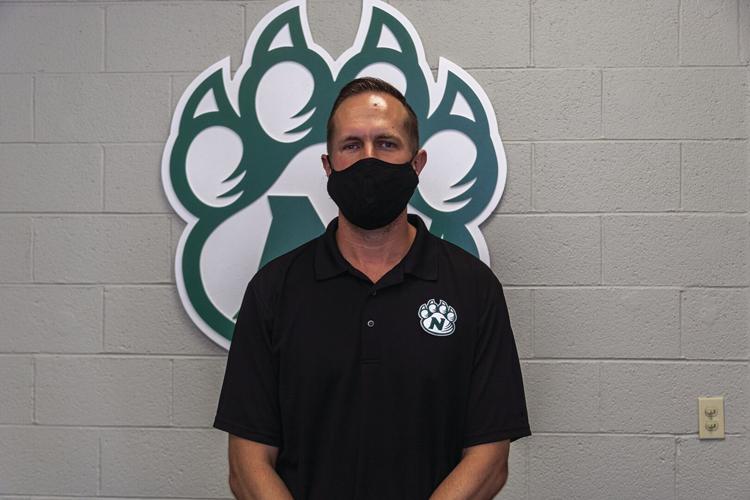 Austin Meyer | Northwest women's basketball coach and COVID-19 survivor
"When I got sick — and it was pretty rough for a few days — it kind of hit home to focus more on my health, because I didn't eat healthy, drank a lot of pop; I wasn't exercising. I was overweight, to be honest with you. I've lost 25 pounds. I've changed my habits — so it was kind of a wake-up call for me. … It did kind of wake me up and help me get in much better shape. … I think it was just kind of, 'What does tomorrow hold? How do you adjust?' Things like that. So just trying to figure out what's the best decision, I guess, to me would be the toughest part."
---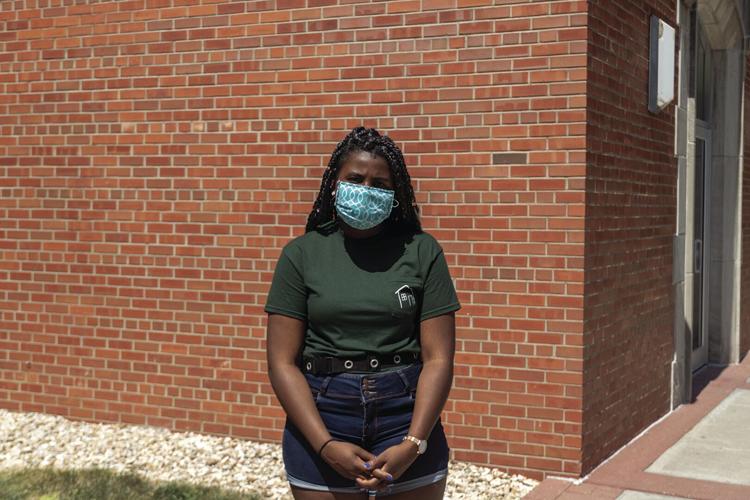 Bryana Jones | Northwest student
"The hardest part is probably, like, juggling everything that's going on, you know? Because you have this aspect that you're, like, stuck in quarantine because of the virus, and then all of the racial injustice that kinda makes you feel sick to your stomach. So I feel like the hardest part has just been — I don't even know how to describe it. Just this feeling of not knowing what's coming next but knowing that it's not going to be good." 
---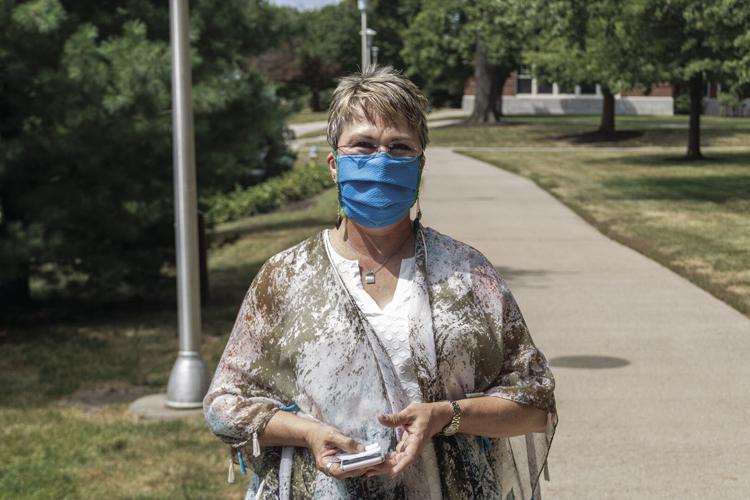 Brenda Lewis | Senior Instructor, writing and literature
"My uncle is in a nursing home, and we knew that he was getting bad. And my mother really wanted to see him, and she could not see him. And she was — she had a hard time accepting that. And she was on me a lot about not making arrangements for her to be able to see him, and he died last week. So I think that, that was probably the hardest." 
---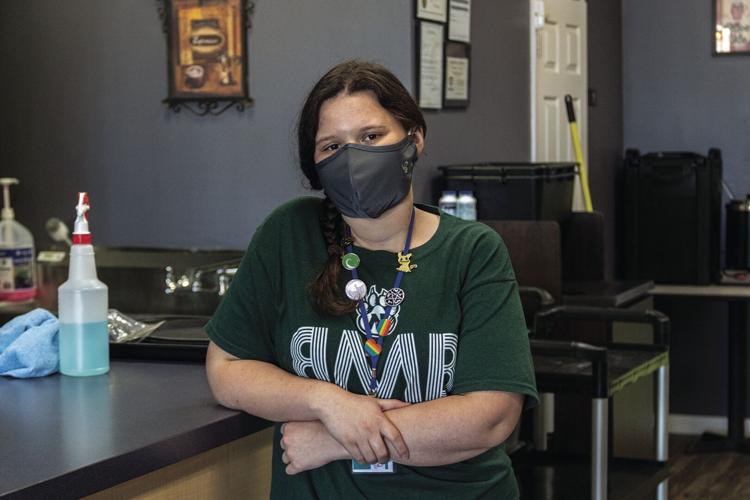 Rachel Francisco | Barista, Board Game Cafe
"I would say having to deal with people who don't believe in science in that aspect, since a lot of people are very anti-mask and that kind of issue, so there's been an issue about that just everywhere we go. That's a personal issue that I really do not care for, … mainly just around town, just seeing a lot of people who were very obviously not following the mask ordinance."
---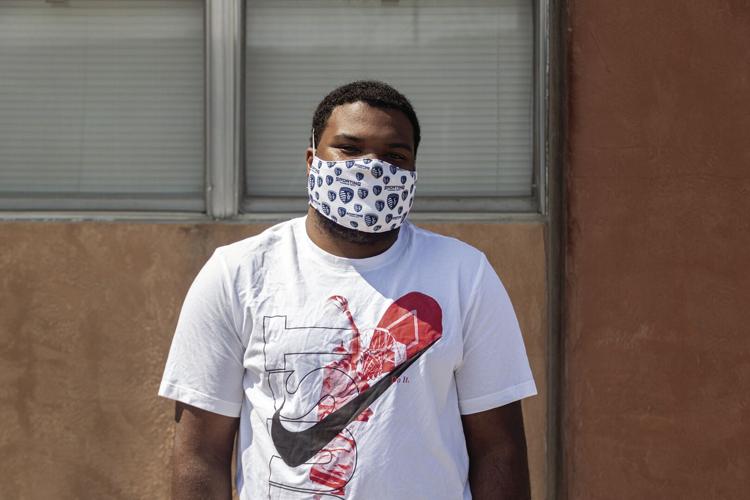 Joshua Williams | SafeRide employee
"Definitely right after spring break, kind of realizing I don't get to spend the last part of the semester with my friends who were about to graduate. That was real hard just 'cause I know that we're getting older and we don't get to spend as much time as you used to, and so it's kind of like life makes it shorter. That was real difficult, and then the protests, really, I think the biggest thing was just seeing a lot of people kind of say, 'If you don't act a certain way,' they're gonna treat you entirely differently than they would normally if they saw you … because they don't agree with how we're voicing — as an African American community — how we're voicing opinion. It was hard to see that." 
---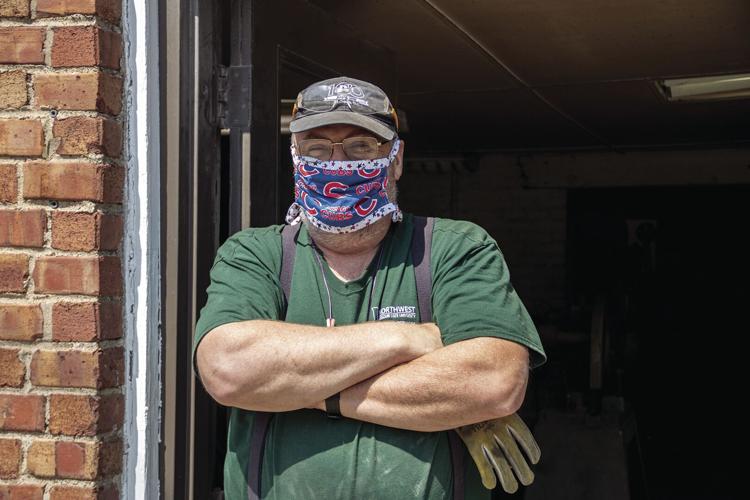 Robert Lager | John C. Redden Power Plant employee 
"I've had the COVID, and I can't taste or smell right now hardly. I mean I think I get a little — yesterday I was eating a blueberry muffin, and I thought I got a little whiff of it. And my smell wasn't ever — as I got older, it diminished anyway. You sort of take that for granted. And then my taste. Like today I was eating raw onion with my sandwich, and I knew I had something, but I couldn't taste the onion. So, that part. I'm worried about this nation — the country as a whole. … I noticed in the paper the other day bankruptcies are up. People don't have a lot — I'm expecting — they're not working, don't have the money to pay the bills. So what do you do?"
---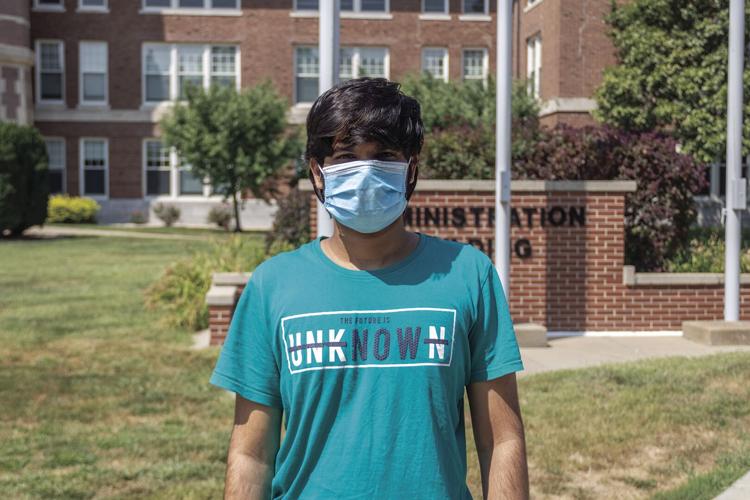 Rahul Kolla | International student
"Actually, we are missing in-person classes, coming to the University and class work we're missing, mainly. But because of this virus, I think staying remotely and doing the work is good, and working on campus is. ... Most of us plan to go (home each summer), but due to this, there were no flights, so we stayed here."
---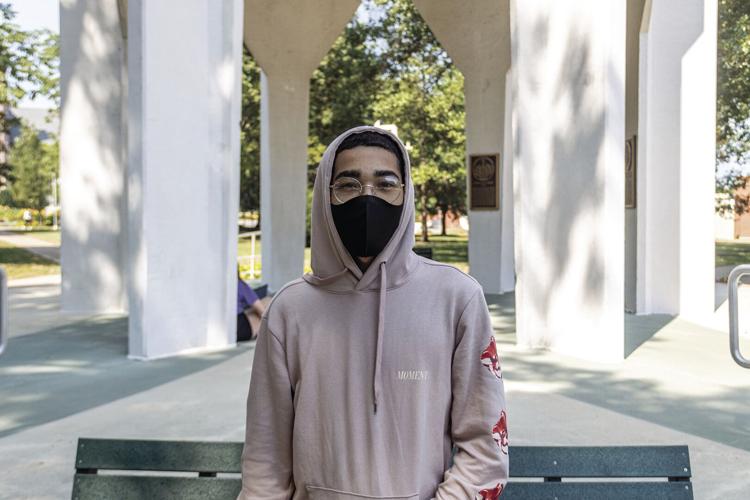 Ja'Mes Vines | Northwest student 
"Just adapting to the changes. Going from what it used to be in life and then, like, in the split of a second, in a matter of weeks or even days, everything just changes on you. And being from the class of 2020, it ruined a lot of stuff. Our class, we weren't able to do prom and stuff, and I was one of the very few lucky ones that were even able to walk the stage. So just adapting to the change in such a short amount of time, I would say is the hardest for me. My mom was scared as all get out, to be honest. And I had my fears about it, like getting it, 'cause my grandma had COVID. It was pretty bad when she had it. Just the fear of being at risk, going to school with thousands of other students at the same time, walking around, with classes with all these students. Just the fear of catching it, and something could happen, you know what I'm saying?"
---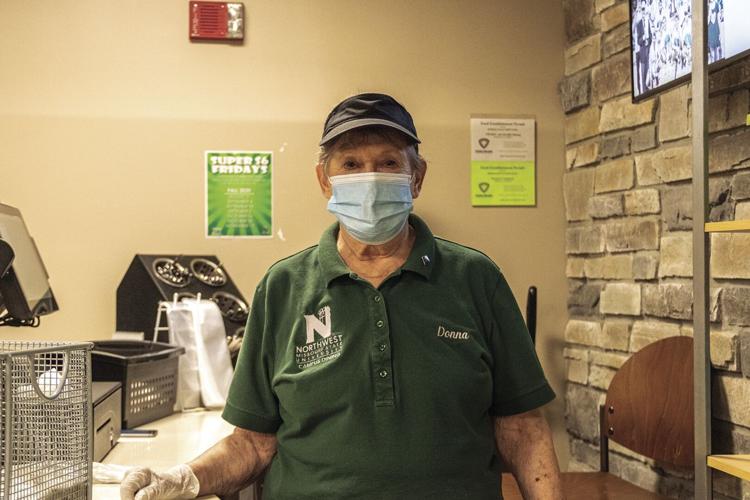 Donna Yanks | 10-year Campus Dining employee
"The last two weeks. This whole place has changed, and we have to do so much in this little area, (and) I always have another person with me, so we're not more than a foot or two apart. And we've got this little area. But the masks and taking care of everything, it's just — it's just been very hard on me. Maybe because I'm old, you know? We also have to tally everybody coming in and everybody going out, so you're constantly watching everything. … And I think they're kind of short, too — short staffed. It seems like it. But I don't know. I don't mind it, except that it's just having to watch everything, especially when there's only one here."
---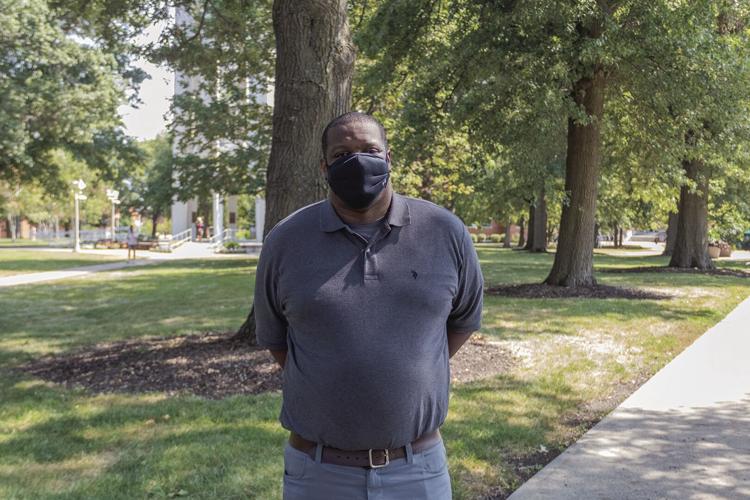 Justin Mallett | Associate Provost of Diversity and Inclusion
"I'd probably say the hardest part for me is getting everyone to understand — and I'm only coming from this from the issues of race perspective — providing understanding to all of our students about the actions and the work that Northwest is doing to address issues of race. I — I really hope our students understand and see the work that we're doing and where we were six months ago, as related to race, to where we are now on this campus — it's really night and day."
---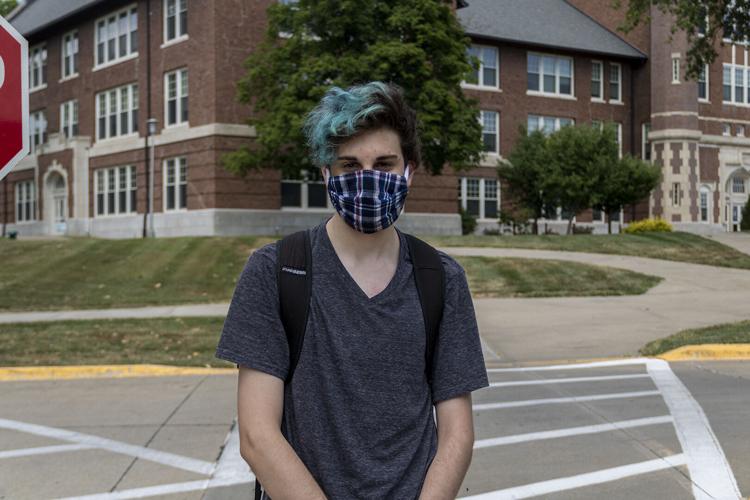 David Angelo | McDonald's employee 
"Work. Work was chaotic for a little bit. Or confusing. When I was working this summer, I was working at McDonald's. It became drive-thru only for a while. It was odd because stuff wasn't very stable in many aspects."
---
Thatcher and Liam Murphy | Horace Mann students 
"I missed playing with my friends at school. I liked that Mom and Dad stayed home and worked. But I missed my friends." 
---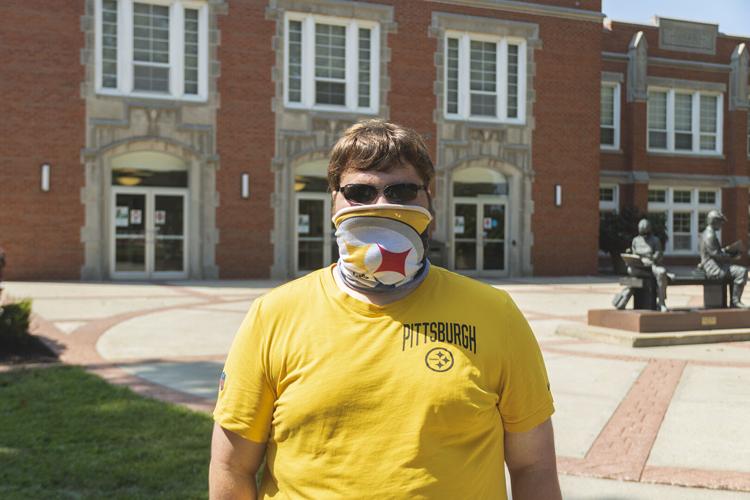 Duncan Haines Mills | Northwest student 
"I'm already hitting it hard, especially today — this is where I've started to hit hard. It's the online remote learning thing kinda screwing me up a little bit. But I'm starting to get used to it. It's like trying to get used to it, trying to get over that learning curve. Right as we get on to that learning curve, then I'll probably be used to it. And the masks, though. It's kinda hard to breathe sometimes. Especially when you wear sunglasses — it just fogs them up."
---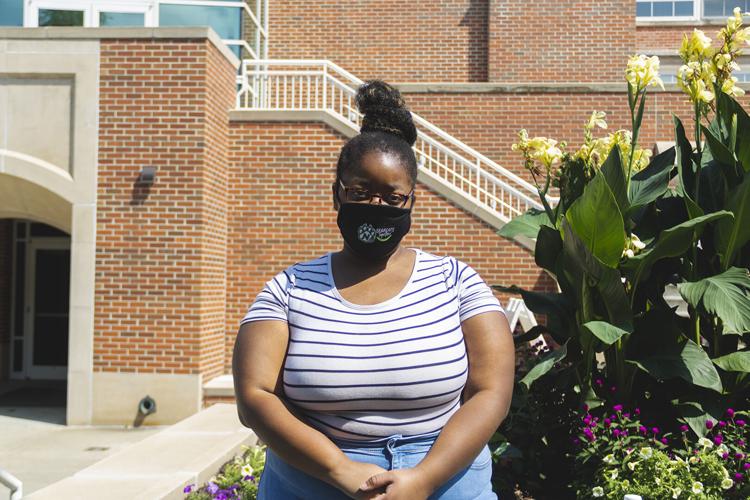 Chayla Brooks | Northwest student 
"Not getting to hangout with my friends because we had to, like, social distance, wear a mask. I think mostly everything was closed, especially early on. We can't do a lot of things on campus, like sorority recruitment is actually online. There's a lot of activities that we can't do, like football. It's all different."
---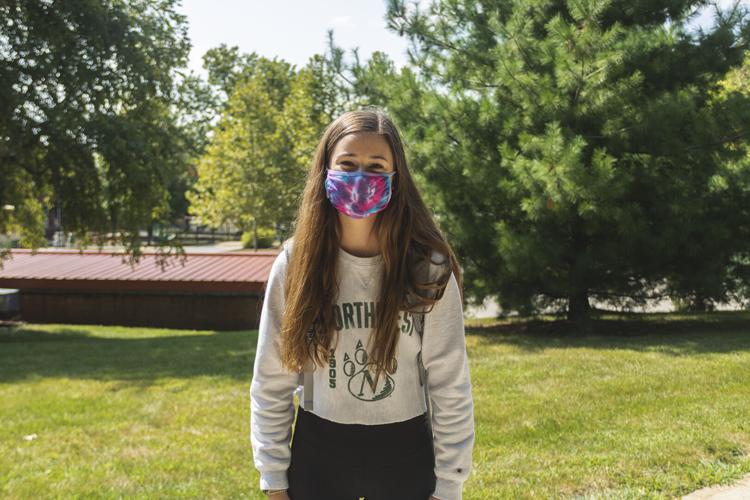 Grace Weatherford | Northwest student
"I would say adjusting to college and getting to meet everybody, 'cause it's a little harder to meet people when everybody's scared of getting too close or getting too social, I guess. I feel like a lot of the stuff that most of the freshmen get to do, we just watched on videos and stuff instead of getting to do it in person, so we didn't meet as many new people and get the full experience. And also with organizations not starting up, I feel like there's not a ton for us to do, so I don't know. It's definitely different than I think it would have been."
---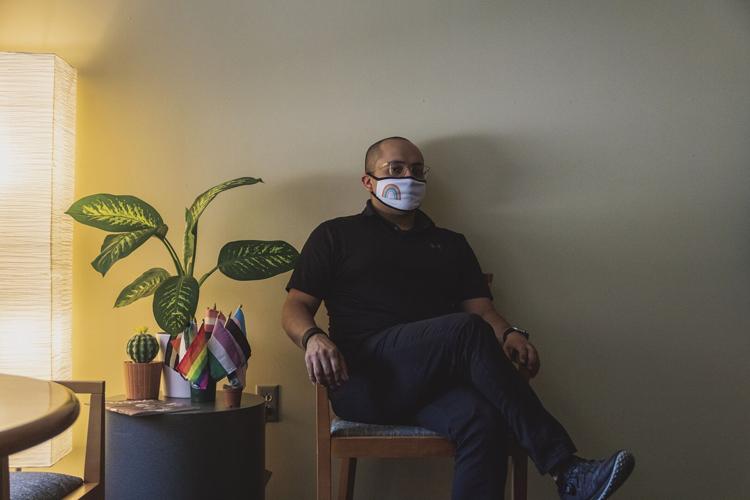 Adam Gonzales | Diversity and Inclusion Coordinator 
"I think, for me, it's a combination. Speaking from personal experience, it can be difficult from one or more marginalized populations to separate personal and professional right now, because in recent years, many organizations, institutions, corporations have really pushed, you know, bringing your whole self to work, right? Bringing your whole self to your work and to your passion. And so for people from marginalized populations, that can be challenging, because sometimes bringing your whole self puts you at risk. Sometimes being out and open and sort of flying your flag makes you a target. And so lately, especially with the racial tensions going on — and I say 'going on.' It's not that these things weren't there; it's just that they're above the surface now. … Lately, for me, one of the most challenging things, especially working in the diversity and inclusion field, is to be both fully myself but also be able to sort of compartmentalize a bit. Because I have to be able — sometimes I have to stand in front of a room or be on a Zoom call with people who don't look like me, who don't share the same life experience, and I facilitate difficult dialogue. … And so I have to be able to facilitate and encourage this dialouge and this learning and this understanding while also being fully myself as a queer Latino who didn't go to school here, who is not from the area, who doesn't believe the same way that the majority of the people here believe, who doesn't live the same way — and all that comes with that. For me, one of the most challenging things is being effective as a professional while trying to survive as an individual." 
---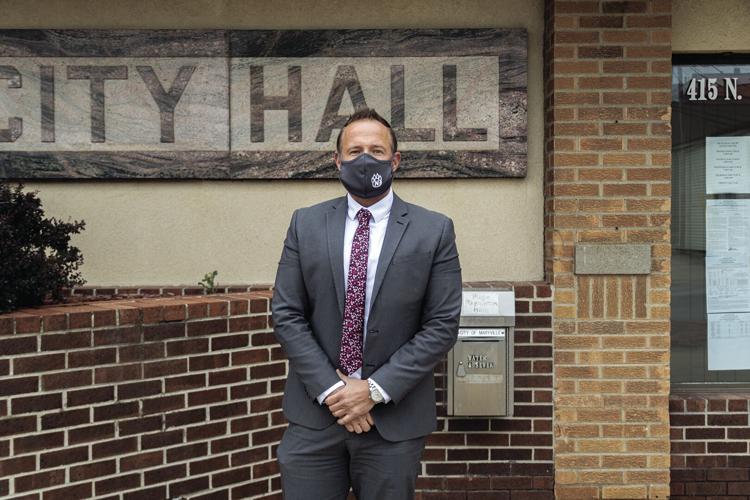 Greg McDanel | City Manager
"Wow. Um. You know, I think everybody's gonna say generally the same thing, but managing the unknown — it's been, it's been a challenge. For local government specifically, with COVID in mind, … without consistent policies from the state and the feds on coronavirus response, it's put each community, at least here in Missouri, on our own to find solutions to deal with the pandemic and the health crisis. That's been the tough part. I mean, the ability of wanting to do more, you know on a — more in general. Whether we're talking about racial issues, diversity, equity and inclusion, COVID-19. Just the sheer desire and ability of wanting to do more, and I know that feeling is shared by many public service employees as well as elected officials."
---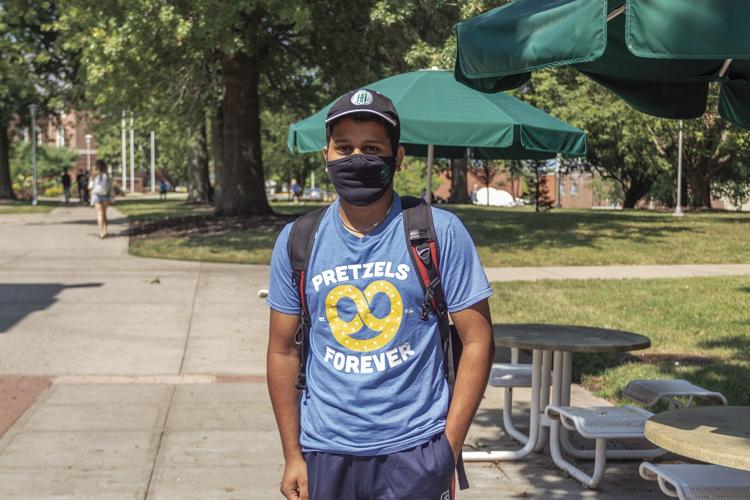 Sagar Tiwari | International student 
"Sometimes I just feel like I'm the only one who's not suffering from COVID and everybody else is, so it's kind of like maybe mental or something like that. But to be honest, it's not that bad and I'm kind of enjoying in-person class, 'cause this is my last semester, and I'll have a little bit of fun."
---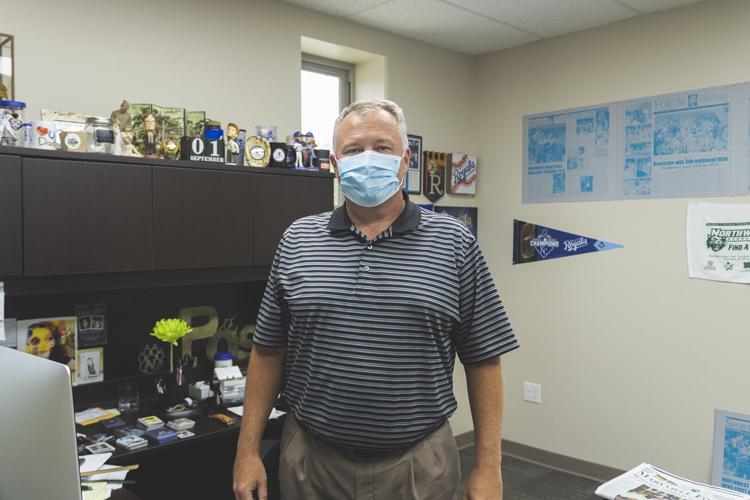 Phil Cobb | Owner, Editor and Publisher, The Maryville Forum
"I think just the disruption to the way we interact with our customers and with our sources. The way that news presents itself is much different. Those things together, you know, make it a challenge to access information and to communicate with advertisers, readers and sources. You know, obviously the financial challenges are there, too. But, yeah — it's been a major disruption just to the way we do things on a daily basis."
---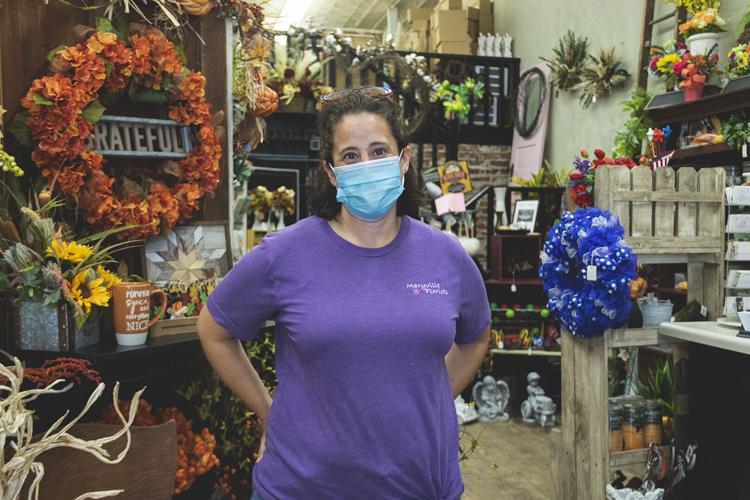 Keitha Clapp | Owner, Maryville Florists 
"Just the shutdown of the business and slowdown of all the college kids leaving and then just coming back. No graduation and no — like, usually we're busy during finals week sending out flowers and candy bouquets and stuff like that. So we lost that whole — basically like a month and a half that we would have normally had college students last spring. And of course no college students over the summer, and so, financially and just, I think college kids bring a lot of energy back to town."
---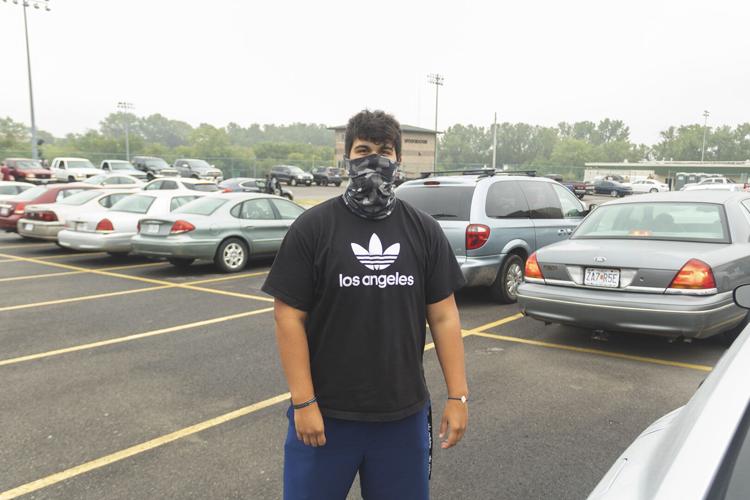 Garrett Saldana | Maryville High School student
"I'd probably have to say staying at home during that lockdown or whatever. Yeah, that was the hardest part, staying at home and trying to social distance with everybody. I'm a very social person; I like to get out of the house."
---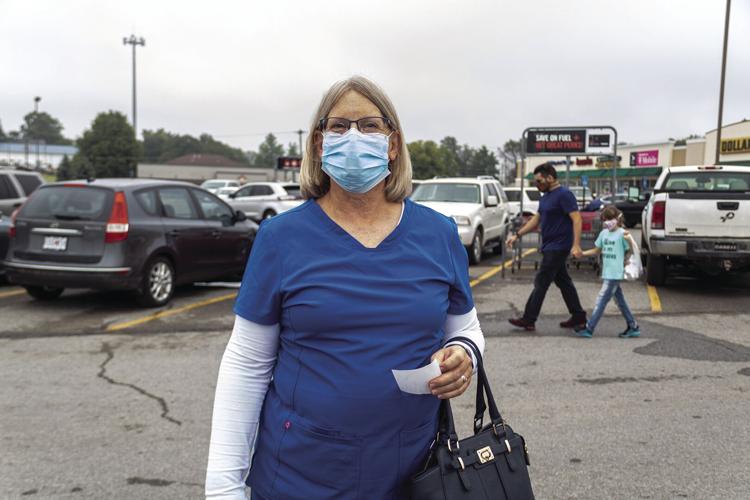 Pat Giffin | Nurse, Mosaic Medical Center-Maryville
"Knowing which mask to wear when. And knowing that to tell the public, because the CDC's information changes, and you gotta keep up. They've created a COVID line now, which is helpful. But before there were patients calling and asking us all the time what they should do and we had to try and keep up with what COVID was saying and what was happening in the local area to tell patients the right thing. The hospital does a really good job about trying to keep us safe, making sure we have the equipment we need and the information as up-to-date as we can get it."
---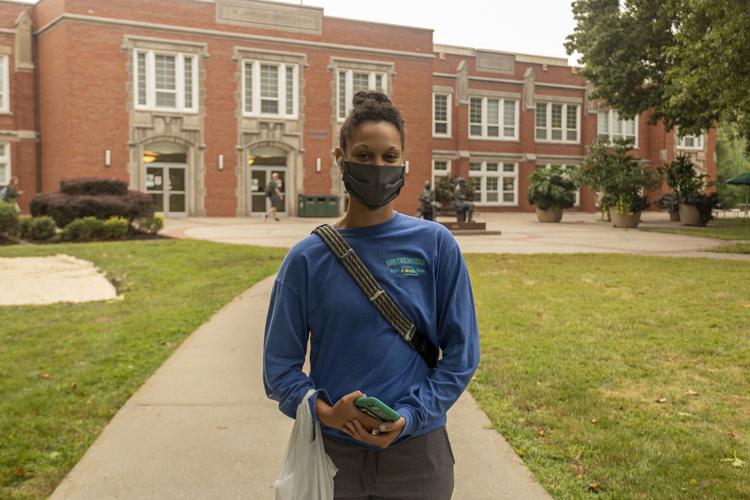 Mercedes Brezenski | Northwest student 
"I'd have to say not being able to participate in spring sports, because I'm obviously a freshman this year. So it was hard not being able to do track and do it for my last year, and then also not finishing out my senior year at school, 'cause I spent a lot of time at my high school with sports and everything, so it was hard not going back and finishing it out. We did (have graduation) but it was in June. It was later than it was supposed to be, and it was actually in our gym instead of — it was supposed to be in a nicer place than in our school gym."
---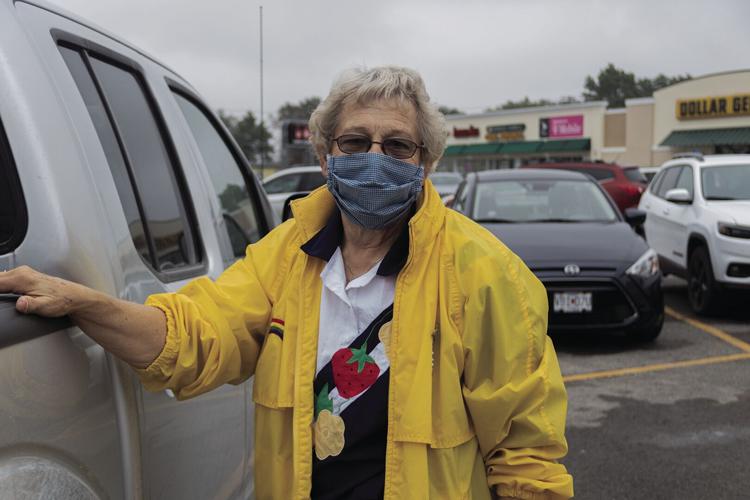 Marie Walsh | Meals on Wheels Distributor
"Just getting used to the masks, I think, more than anything. But that's part of it, so we'll deal with it, I guess. And I miss having the college kids there when they come to our church and so forth. It's nice to have you guys around, it really is. … If I think about it, that's another part of the reason I'm dealing with it. I hope it gets over pretty soon. I'm getting tired of always dealing with it, because I deliver meals on wheels to different people out in the country who can't go to the grocery store and do that. Other than that, we all have problems, just different ones." 
---
Gail Henggeler | Housekeeper 
"When I actually couldn't work, because I clean houses for a living, and if I don't work, I don't make any money. It was hard. I mean, you know, you had to worry about what you were gonna do. And it wasn't enough to file for unemployment, but it was a deal. And I'm a widow, so I live by myself. My daughter just graduated with her master's, so I was still trying to help her for school. It would vary. I'd have some people call me and say, you know, we just don't feel comfortable having you come in (to clean). So I'll just be glad when it's all over with." 
---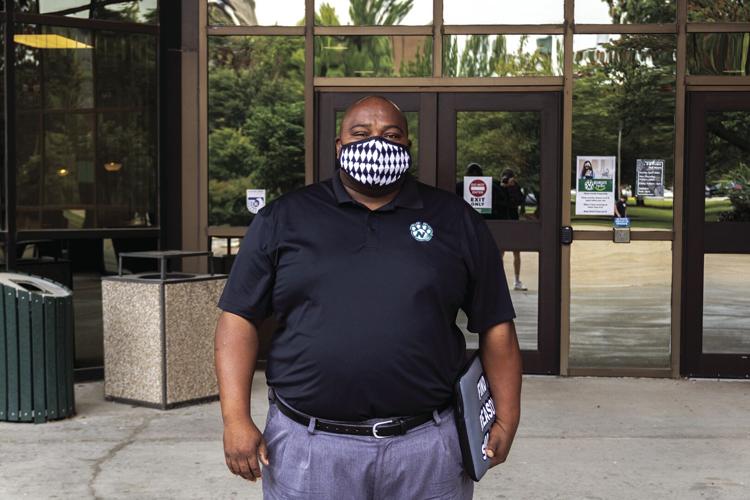 Clarence Green | University Police Chief and Vice President of Culture
"I would say it's probably — there's a combination of things. You know, if we think about COVID, I worry about the physical aspects of it, the medical, but also the relationship building. We're missing opportunities because we can't see someone's face, you know, and I'm old. Most of my style is all person-based, talking with people, meeting with people — but you can't do that much anymore. So that's a huge impact. I'm worried about just our faculty, staff and students — how are they doing? How are they responding to all of this? I think everybody's tremendously resilient, so it's going a lot better than what I have in my mind. Around race, I think that's a — that's been very, just, personal. And really impactful from the aspects of just, it's really uncovering a lot of things that have happened in the past as well as things that are currently going on and how we're responding to them. Being in a leadership role, you know, I have a lot of direct influence over implementing some change, and so that's really inspiring to know that I can impact that change, but make sure I'm gathering enough voices so that we can make the right change so that we're not doing something out of a personal passion versus what's best for the institution."
---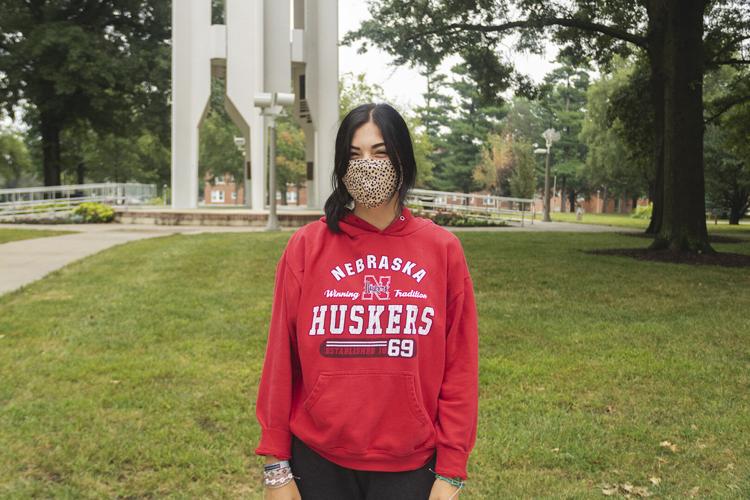 Shelby Stratman | Northwest student
"We missed out on a lot. Like graduation and prom, and now we don't even know if we'll finish our freshman year of college. It's kind of crappy because, like, I'm actually from Nebraska, so the only person I knew coming here was (my roommate). With online classes and having to wear masks, it's really hard to meet people, I guess, and like actually get out there. We don't really have a lot of friends right now because we don't get to meet anybody. And so it's kind of difficult."
---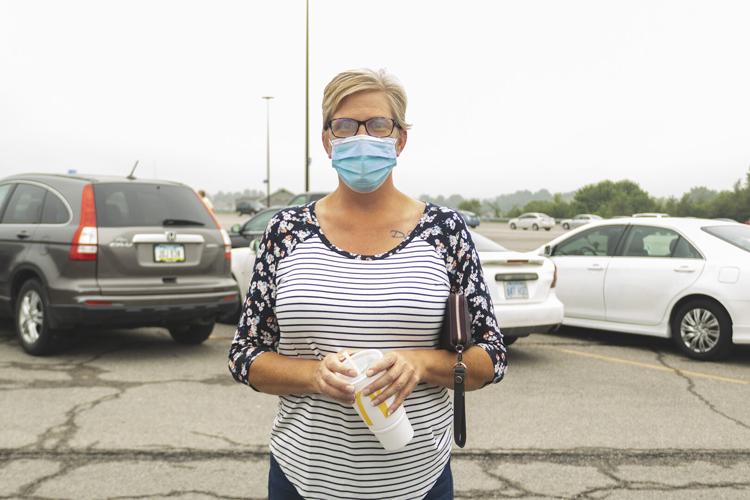 Tish First | Nurse 
"I think the shutdown — that initial shutdown. I ended up not being able to see my grandkids because I went to Michigan — I'm a nurse practitioner — and worked COVID up there, so then when I came back I couldn't see my grandkids, 'cause they were scared that, you know, 'Oh, God. You've got COVID.' So that's been the worst for me. And I think probably for (my daughter) too because she works in a restaurant, and that shutdown was very difficult financially."
---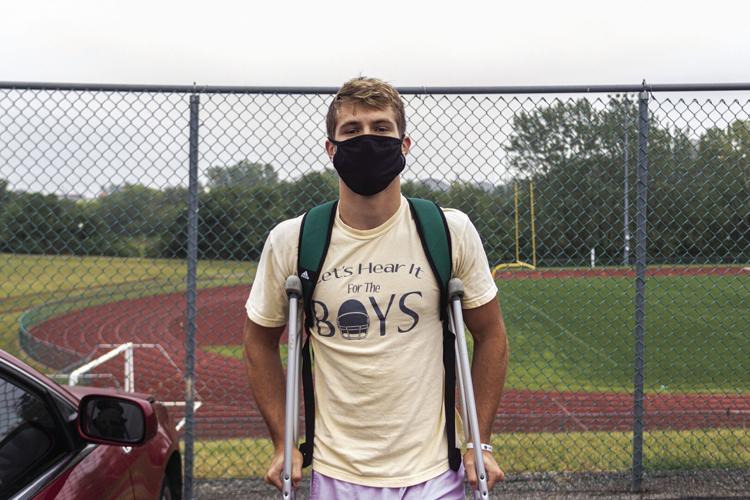 Ben Walker | Maryville High School athlete 
"It's just been crazy. I had a knee injury, and that's just been in my head right now, you know? Colleges are closing down. It's hard to make decisions and stuff, but there's things going on that are more important than football, more important than college right now. Just got to focus on what we can control and just keep our minds right. Love your neighbor. Be nice to everyone."
---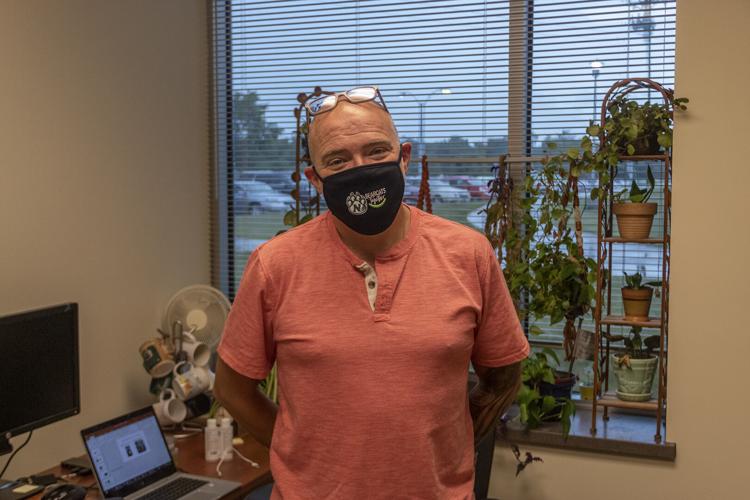 Matt Johnson | Instructor and Maryville city councilman 
"Jesus. The uncertainty. Particularly in job security. That's been tough — not knowing exactly what it's gonna look like, sending my soon-to-be 18-year-old son into this world as an adult. It's been difficult. He's a senior right now, but he's gonna be graduating, you know. Knowing his senior year is different — I mean, COVID's got a big asterisk on everything. Curious about the long term effects of it. I mean, the hardest part — telling people they can't go to work. You know, that sucked. We talked about (keeping our kids home from school). Not really, I mean — what are our options there, really? And they both wanted to go back. My wife and I both teach, so we're kind of resigned that we're gonna get it, you know? You know, yeah. We both teach. That's — yeah."
---
Page Design by Rachel Adamson