Snow fluttered past goblins, vampires and princesses wrapped in scarves and puffy coats at the annual Downtown Trick-or-Treat Oct. 30.
Children and families endured 30-degree temperatures for an evening of trick-or-treating at small business throughout downtown Maryville. Spanning from Sixth Street to nearly Jenkins Street, booths were set up and businesses stood outside their doors to hand out candy to the children.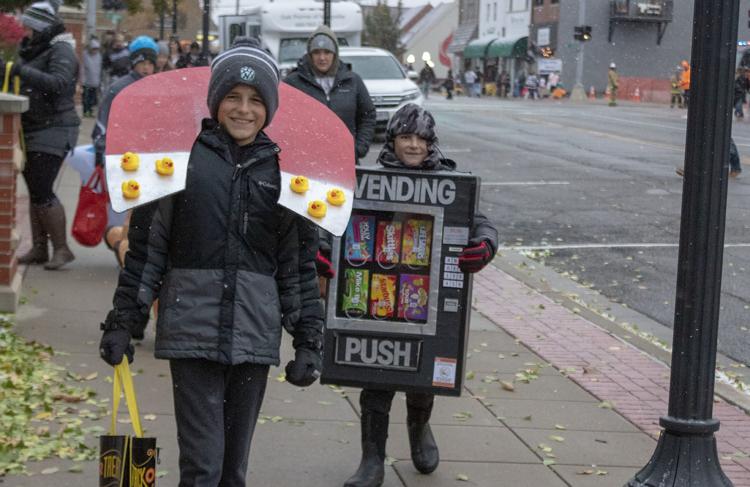 After 24 years, the event has become an integral part of Halloween for many Maryville families.
Maryville resident Rebecca Kelly has attended the event every year for at least 10 years. She was there with her two daughters, two daughter-in-laws and infant grandson. Having gone since her daughters were as young as 8 years old, Downtown Trick-or-Treat has remained a family affair even as her family has grown. She enjoys the opportunity to spend time with her family and the community.
"(My favorite part) is just getting to talk to the different business owners," Kelly said. "They're usually pretty nice, and everybody loves to see the kids, so it's a good family thing."
The event is equally enjoyable for all the businesses and organizations involved as well.
This was Maryville Florist employee Gentri Staten's fourth year handing out candy at the event. Despite it this year being "a lot colder, that's for sure", Staten said it was as fun as ever.
"I won't be able to feel my hands or anything, but it's worth it just to see the families and the kids just with a smile on their face and enjoying it no matter the conditions. The snow — it doesn't stop them from having fun," Staten said. "It's cool to see the turn out no matter what the weather. If the kids are willing, we are willing."