With Halloween having just ended and the holiday season in full swing, the topic for the Nov. 1 culture talk focused on holidays in different cultures. 
Students and staff from Nepal, Nigeria and many other countries, including the U.S., attended the discussion.
Arpana Pokhrel, president of the International Student Organization, and fellow Nepalese student Dipika Sharma led the discussion and shared a little bit about the holiday Tihar in Nepal.
"It's a festival of light that is similar to Christmas. ... It's just so fun," Sharma said.
Tihar is a Hindu festival that is celebrated mostly in Nepal and in some parts of India, Pokhrel said. The celebration is filled with fun, food and fireworks, Pokhrel said. 
Ayomide Popoola is an international business major from Nigeria. Nigeria doesn't have as many national holidays, but it does have a lot of different festivals.
Certain festivals are celebrated depending on which part of Nigeria someone lives in, Papoola said.These festivals range from the Eyo Festival, celebrated in the Nigerian city Lagos, to the New Yam Festival celebrated in southern parts of Nigeria.
Nigerian senior Valentine Osakwe shared about some of the other holidays Nigeria celebrates such as Children's day.
Children's Day is a holiday in Nigeria that is very similar to Mother's Day in the U.S. except it is to celebrate children.
Many students from the U.S. attending the talk expressed interest in adopting Children's Day here in the U.S.
The conversation shifted from holidays to who gets the most days off from school or work in their own country. Osakwe, who attended a boarding school in high school, said days off are a little bit different at a Nigerian boarding school.
"Days that there are things going on, we don't go to school, but we are still in the school," Osakwe said. "It makes no sense."
Osakwe is not a huge fan of the way Americans place holidays to avoid days off of work and school.
"They always make it so convenient that it has to fall on a weekend," Osakwe said. "Duh, can't you just put it on a Wednesday so I don't have to go to school?"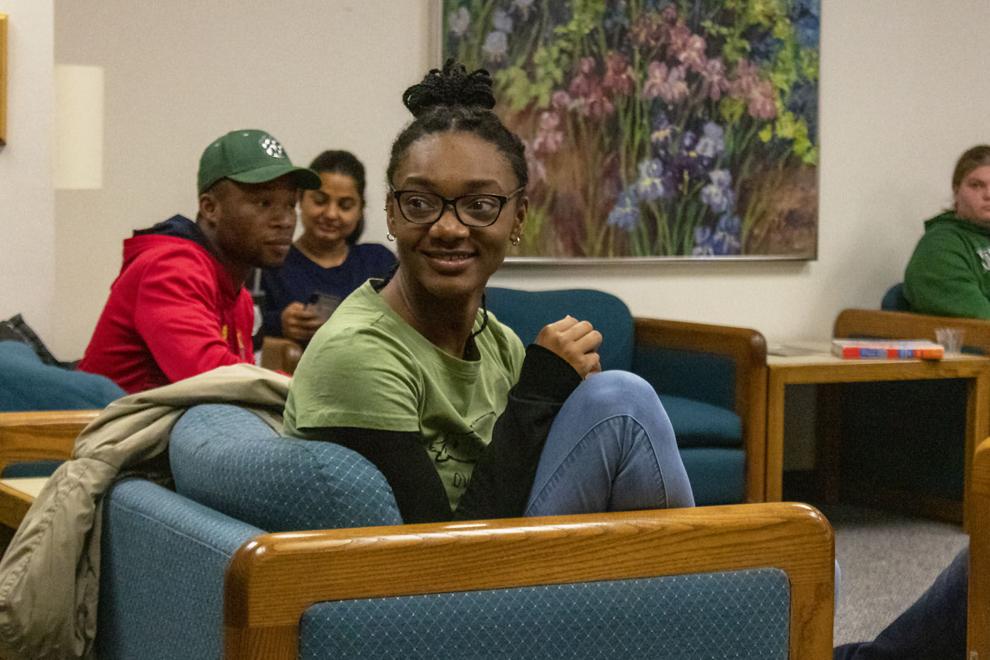 Some of the international students attending the talk were confused on the tradition of Columbus Day, and Infiniti Anderson, a senior from Chicago, addressed the confusion by pointing to the recent controversy of the holiday.
Christopher Columbus was then subsequently mocked, and the room erupted in laughter.
Questions, answers and laughter were all exchanged in the First Friday Culture Talk of November. Those in attendance came away with more knowledge on other holidays and the best way to schedule holidays to maximize days off.