Darren White tends to tell stories as he explains his campaign platforms and thoughts on policing. In fact, he tends to tell stories when he explains just about anything, outlining his views on things as pertinent as the duties of a sheriff's office or as unconnected as the rising cost of higher education all through some kind of narrative arc. 
White, the former sheriff of Nodaway County running to be the next sheriff of Nodaway County, seems to have a scenario for everything, whether it's hypothetical or anecdotal. "For example," he says often, before diving into past experiences or imagined situations, stopping only to answer the follow-ups he poses to himself, all in a plot that helps White explain why, exactly, he is right and why, exactly, it matters. 
And perhaps that's why White, 60, who lost to Randy Strong by less than 1,000 votes in 2016 after serving two terms as the face of law enforcement in Nodaway County, is running a campaign built on the issues and his desire to serve, he said — items he can package to voters in recitals about why they should elect him again. 
"At the risk of sounding like a Hallmark card, I've really devoted most of my adult life to serving the public, and not just the public, but primarily the people live that in this county right here," White said Sept. 24 over the hum of machinery in his garage and office tucked a half-acre or so behind his home on the outskirts of Maryville, Nodaway County's largest city. "It's a passion." 
Sitting on a stool in the steel shed that doubles as a storage facility and home office for his work with Chris Cakes, his family's company, sweat dripped down the edges of White's face in the 80-degree heat as he characterized the events that led him to where he is now, running to take back the office he held for eight years. 
For more than an hour in his unfinished workspace, White dove into the chronicles of what his career had been in Nodaway County and what it still could be. After serving the county as an unpaid reserve deputy for three years starting in 1985, White returned to the Nodaway County Sheriff's Office in 1999, where he worked for 17 consecutive years before being unseated after the last election. 
After a two-term tenure and nearly 30 years serving Nodaway County, where he worked as an EMS employee before and after his stint as a reserve deputy, White could have quietly stepped out of law enforcement and into his family's business. But he never even considered it, he said. He "knew immediately" after losing in 2016 that he would run again this year. White is convinced that his work as sheriff, like the industrial garage he told his stories from, remains unfinished. 
"It's a fair question to say, 'Why would anybody want to do this — especially right now?'" White said. "That's the best answer I can give you, is that it's a passion." 
To White, the issues are all that matters in local elections, not party affiliations, he said — a sensible take from a Democrat seeking office in a county that overwhelmingly elects Republicans, one that Donald Trump carried by 40% the same year White lost by less than 10%. And the issues, it's worth repeating, are what the former sheriff is running on. 
The two pillars of White's campaign center around service and the Sheriff's Office's annual budget — which he said has increased by close to $1 million since he was unseated in 2016. 
His concern over what he describes as an increase in spending seems to be more than just a campaign talking point. Michael Clements, who worked for White for close to six years, first as a dispatcher and jailer before being promoted to deputy, said the former sheriff took care of upkeep on the department's squad cars to avoid maintenance costs for work he could do himself.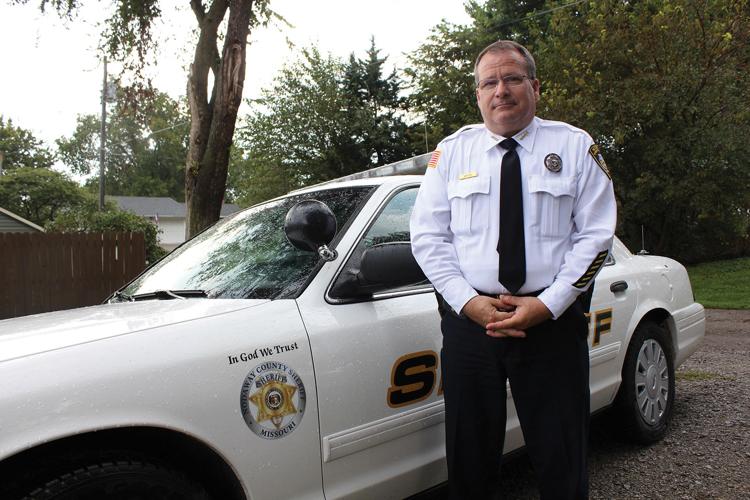 Though the two chief policy issues on which White has built his re-reelection campaign seem to be separate, they ultimately weave together in his eyes, and in the way he explains their importance. 
While every tax payer in the county helps fund the Sheriff's Office, Maryville Public Safety is the primary law enforcement agency serving residents living within Maryville's city limits, where more than half of Nodaway County is packed into a patch of land that takes up less than 7 square miles. The rest of the county, which stretches across 878 square miles of northwest Missouri, is left to the Sheriff's Office. 
But for the last four years, White said, the efforts of the sheriff and his deputies have been increasingly focused on Maryville, even as the office's budget has increased, leaving more than 10,000 residents in cities like Barnard and Burlington Junction underserved. 
White said constituents in rural towns scattered across the county have told him they "feel like they've been abandoned" over the last four years. They don't see any deputies patrolling their neighborhoods, he said. The response time on 9-11 calls has slowed, he said. "Where is everybody?" is the most common question White hears, he said, before diving into a conjectured screenplay to illustrate why, exactly, he is right, and why, exactly, it matters. 
"I can tell you first hand that if we were sitting right here where we are right now, and we had to get to Elmo, Missouri," White said from his picturesque property, which sits just off Jade Road, nearly 25 miles away from Elmo. "I can tell that from right here, driving just as fast as you could possibly go, it's gonna take you at least 30 minutes to get there. 'Cause it's just that far away. And there's a lot of places in this county that are like that."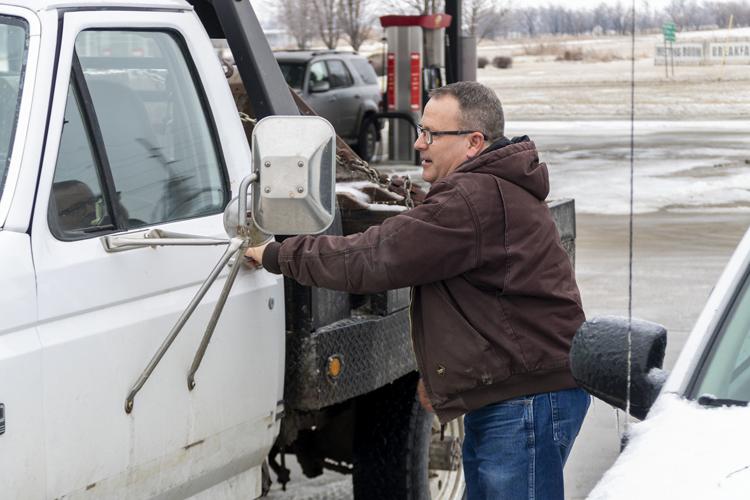 While budget records provided to The Missourian by Nodaway County Collector-Treasurer Marilyn Jenkins indicate it's true that the Sheriff's Office yearly budget increased by $399,929 from 2016 to the end of last year — half as much as White claimed — Strong has continuously defended the budget increase. As Strong has pointed out, $368,216 of the increase — more than 90% — can be attributed to new accounting software that shifted line items like employee insurance costs from the county's general fund to the Sheriff's Office's annual budget and increased salaries, which are controlled by the county commission. 
And in an email to The Missourian, Strong rejected the notion that the office's presence in the rural corners of the county has decreased in his time as sheriff. 
"He has nothing to back this claim," Strong said in the email. "It is fabricated."
Still, as White's platform policy claims range from accurate, at least at a surface-level view, to subjective, they're the claims he's pinning his election bid on, hoping that voters move to elect him as the redeemer his campaign ads and stump speech paint him as. 
White's role in his own anecdotes tends to be as the hero, or at least the protagonist, something his friends and colleagues acknowledge. Clements, 34, who's known White for close to a decade, said the notion made sense to a degree. 
"That's politicking," Clements said. "I mean that's what you do, am I right? I mean, if you're in a political race and trying to convey a concrete reason, I guess, an exact reason … I think that's something you have to do. Because if you don't, how are you gonna show people exactly what you want to do?" 
After White's defeat in 2016, Clements said he entered the rehiring process that exists for deputies of the previous administration hoping to stay on. He was one of the lucky deputies, he said, who was rehired to work under Strong. He did for three years, before submitting his resignation in 2019. 
Celements cited a myriad of issues he faced in Strong's administration as what led to his departure last year, though he emphasized the respect he still has for the sheriff and every deputy he worked alongside. Still, as one of a handful of officers who worked under both White and Strong in the last decade, Clements said he knows who he's voting for in November. And it's not Randy Strong. 
"I made the decision," Clements said. "(White) contacted me and asked my opinion, and I told him fully what I thought. I have one of his signs in my yard."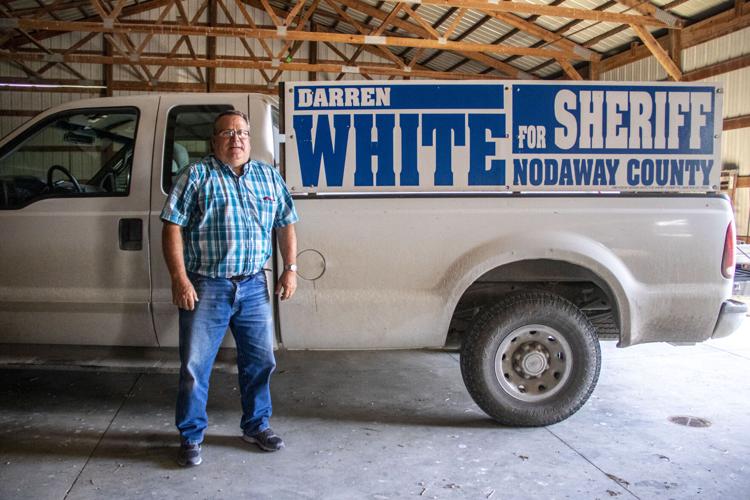 Signs for both White and Strong are littered throughout the front yards and along the corn field throughout Nodaway County, as the two candidates clash in what White described as "the hot election in the county," just as it always has been, he said. Just as it was in 2016. 
White isn't sure why he lost the last election he ran four years ago. It could have been the "DEM" next to his name on the ballot, he said. It could have been the increasing polarization of partisan divides, even at the local level. 
"You know, that's anybody's guess," White said, before lamenting the involvement of political parties in elections for positions like Nodaway County Sheriff and the straight-party-ticket voters who don't bother to learn about the candidates they vote for. "Anybody can win any election on any given day." 
And White said it could have been a result of a the nationwide scrutiny he and the city faced in the wake of the alleged rape of 14 year-old Daisy Coleman in 2012, which brought national media outlets to Maryville's town square after then-prosecutor Robert Rice dropped sexual assault charges brought against then-17-year-old Matthew Barnett, and after a Kansas City Star article about the alleged assault circulated. 
White — who suggested in "Audrie and Daisy," a Netflix documentary about the case, that the alleged suspects involved were "the only ones who want to put this behind them and try to move on with their lives" —  wrote a letter to The Maryville Forum in January 2019 a week after Melinda Coleman, Daisy Coleman's mom, was charged with insurance fraud. 
In the letter, White, who said he was vilified by national media, described the torture the community went through as the city weathered a media storm. He ridiculed community leaders who didn't defend Maryville. And he recalled a moment on the courthouse steps, alongside Rice, when White said he "was the only one with the courage to stand with" the prosecutor as he faced a sea of satellite trucks and television cameras for the final time. 
"I was the only one," White says now, the hero in his own recollection, amid some of the same controversy again in the aftermath of Daisy Coleman's death by suicide in August. 
Rice said he appreciated White's support throughout the case. Now an associate judge for Missouri's 4th Judicial Circuit, Rice said he still receives hateful messages over his decision to drop the charges. He said he wasn't surprised by White's decision to run for sheriff again — though he was hesitant to comment further on Daisy Coleman's case out of respect for her family.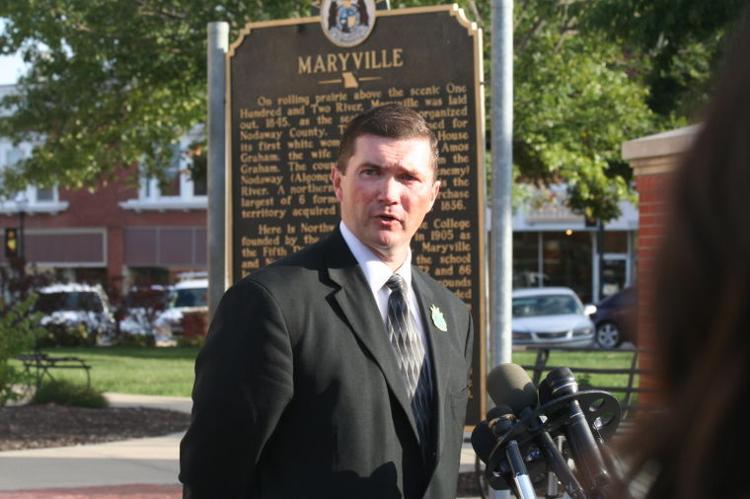 "Then all of a sudden it's, you know, Bob and Darren are talking about a girl who just passed." Rice said in a phone call Sept. 25. "My heart breaks for Daisy … I just want to be mindful of what's going on." 
White, meanwhile, was not hesitant to comment on the case. For more than 10 minutes at his Nodaway County property, he dove into the same details of the investigation that he's been willing to rehash for more than half a decade. He recalled the process the sheriff's office went through. He noted the death threats he still receives, and has increasingly since Daisy Coleman's death. He took the opportunity to explain why, exactly, he is right and why, exactly, it matters. 
"I think that people — at least the majority of people that live here — figured it out," White said. "And figured out that that was all, just, made up." 
Barnett pleaded guilty to a misdemeanor child endangerment charge in 2014, when the case ultimately ended. But his name — along with White's, Rice's and the alleged victim's — have swirled again in the months since Daisy Coleman's death. White, though, was speculative, or at least hesitant, when he thought back to the moment he heard about her suicide in early August, one that reignited a national outcry over the most scrutinized case in the former sheriff's career.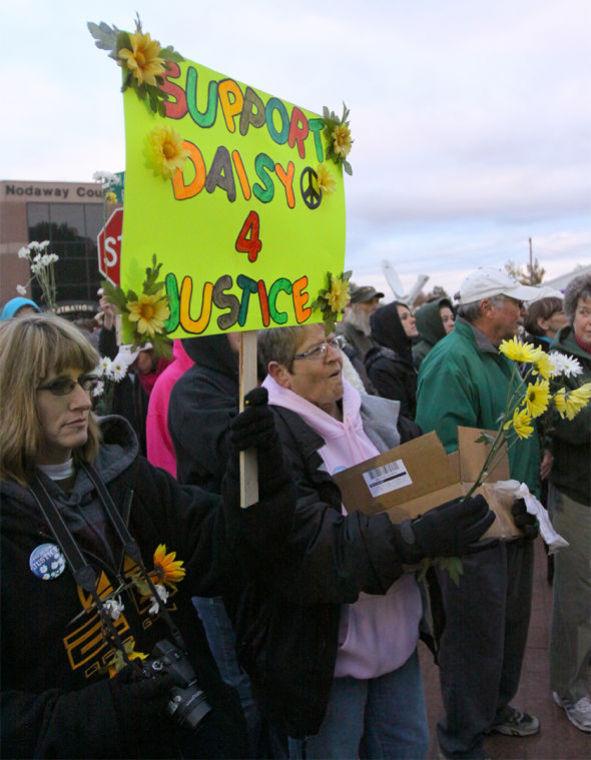 "What went through my head was, 'Isn't it odd that this happened right at an election?'" White said. "Isn't it odd that she lives so far away from here and the only information that we're receiving is from her mother, who we know is a serial liar? I mean, she's a convicted felon for fraud, insurance fraud. … My experience with her is that you can't really believe anything that comes out of her mouth. You better verify it for yourself." 
John Romero, a public information officer at the Lakewood Police Department in Colorado, where Daisy Coleman lived, confirmed to The Missourian that she died by suicide in the city in early August. 
The national account of what happened to Daisy Coleman in 2012 has already been recorded, and in it, White is among the villains. Even in the aftermath of her death, he seems intent on rewriting that script. 
Seeking a county-wide office as death threats from places as far away as Seattle mount again in his Facebook inbox, White's been forced to retell the facts of a case that has defined his career, defending the county and his deputies and the prosecutor, and most often, himself. He has no regrets about the way the case was handled. 
"I did do the right thing," White said. 
As he runs an election built on the issues, White is not trying to outrun his past. Instead, he's doing what he can to shift the focus and the storyline, painting a picture that helps explain the decisions he made then and the regrets he doesn't have now, one that helps explain why, exactly, he is right and why, exactly, it matters. 
And he's doing so at the will of the voters, trying to campaign his way back into the narrative in Nodaway County, back into the sheriff's office where he's convinced he belongs.