As cut-out hearts, roses and diaper-clad Cupids decorate walls and social media feeds, the ever-present question pops up: what does it mean to love another person?
The concept of love stretches back to the Ancient Greeks as their goddess, Aphrodite, rode around in her dove-driven chariot and blessed the hearts of humans with a strong yearning for each other.
Chemistry junior Brianna Holmes and math education sophomore Bruce Menard are exploring what it means to date in college. The couple have been together for two months on Valentine's Day.
"It's less restrictive," Menard said. "Love is about being there for each other and it's a lot easier to do that in college."
For college students, love is more than just providing a sweetheart with a box of chocolates.
Amanda Campbell, a human services senior, said love is more than just an attraction.
"I think love is beyond just a feeling of affection," Campbell said. "It's acting in a way towards another person that shows that you care more about them than about yourself."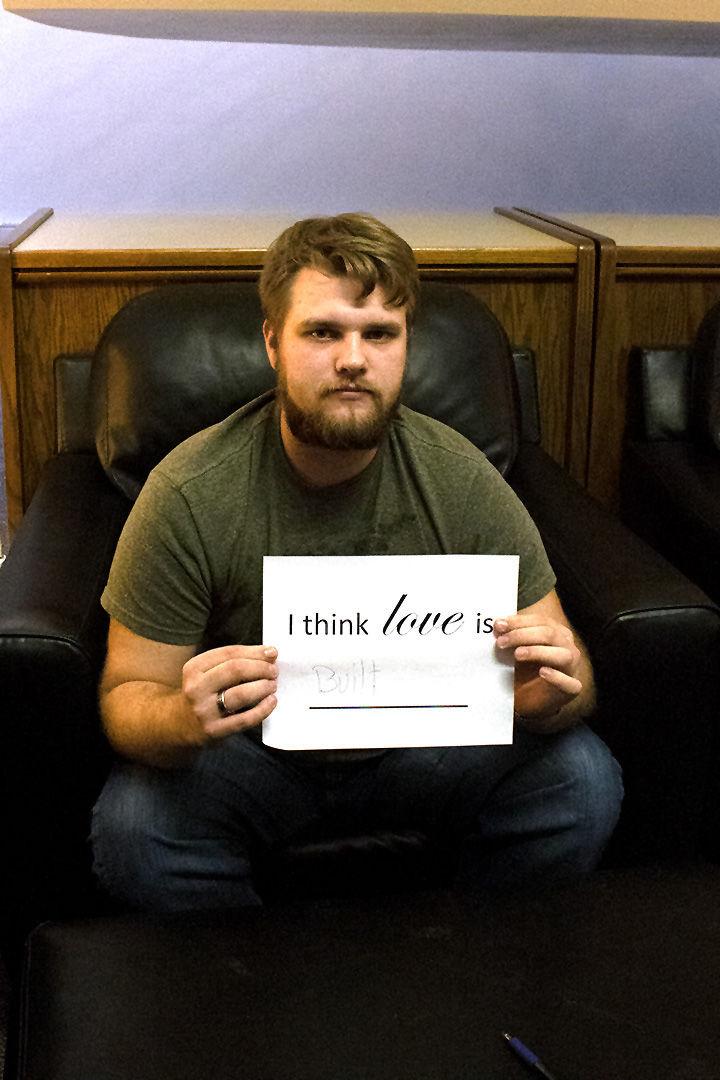 The concept of love is not limited to romance. For biomedical sciences sophomore, Brendan Smith "love" also applies to friendship.
"I, for one, believe love can be the same whether you're talking about a significant other or a friend or even family," Smith said. "It all comes from the same place. I really think differentiating those things is the experiences you've built. It's what you've done and what you build together."
To graduate student Lucy Hillard, love is about support.
"Love is caring for somebody and having their back no matter what," Hillard said.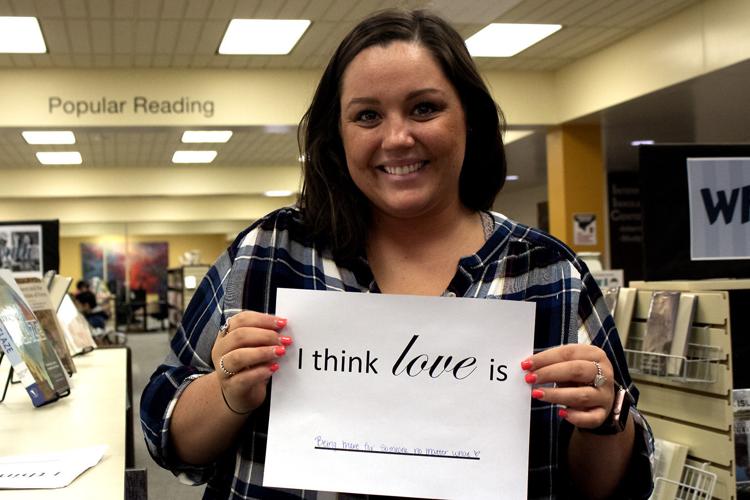 How one shows love is different for each person. "Love languages" are how some people express love the best. Gary Chapman, couples and family counselor, describes five distinct love languages.
"After many years of counseling couples in crisis and taking notes during each session, I sat down one day and began thinking about what it takes for a person to feel loved," Chapman said. "It became apparent to me that what makes one person feel loved isn't always the same for their spouse or partner. I discovered every person understands and receives love in a specific language, one of five to be precise."
The first is words of affirmation. Words of affirmation are verbal signs of affection such as saying "I love you," or "you're doing great." Those whose primary love language is words of affirmation are also susceptible to insults.
"When you use negative or critical words with this person, your words are like a dagger in their heart," Chapman said. "Your critical words hurt them more deeply."
It is also the most common love language. In a survey of 10,000 people, roughly 23 percent said words of affirmation is their love language.
Next is acts of service. Acts of service are unprompted gestures like cooking dinner or making the bed in the morning.
"For these people, actions speak louder than words," Chapman said.
Receiving gifts is another love language. This love language revolves around giving a partner a small trinket or other gifts aside from holidays like Christmas, birthdays or Valentine's Day. In the survey, this was the least common love language.
Another is quality time.
"This language is all about giving the other person your undivided attention," Chapman said.
It is often expressed in the forms of dates.
"I like to hang out with my girlfriend," Smith said. "Sometimes I'll take her out for a treat, like to dinner or on a date."
The final love language is physical touch like holding hands and general public displays of affection.
"I'm definitely a touch person," Holmes said.
For those whose love language is physical touch, they may be "skin hungry."
Kory Floyd is a researcher at the University of Arizona whose research focuses on communication of affection.
"Just as lack of food, water, and rest have their detrimental effects, so too does the lack of affection," Floyd said in Psychology Today. " People with high levels of skin hunger are disadvantaged in multiple ways, compared to those with moderate or low levels... people who feel more affection-deprived: are less happy; more lonely; more likely to experience depression and stress."
As some students compare stuffed animals with puns on their packaging and give long-stemmed roses, what others might need is physical touch to better their health.
Valentine's Day is not everyone's favorite holiday but the question of what love means expands to more than just a day in February.