What usually serves as a popular hub for dancing college students Friday and Saturday nights was transformed into a hub for hope, games and community togetherness Sunday, Jan. 26.
The Powerhouse Bar & Club and the Redden family raised just over $5,000 at Gameday at the Powerhouse to support cancer patients at Maryville Mosaic Life Care.
The event memorialized John C. Redden Jr., who after 100 years of combined service to Nodaway County and 45 additional years of service to Northwest, according to The Redden Family website, died in 2015 after battling cancer since 2013.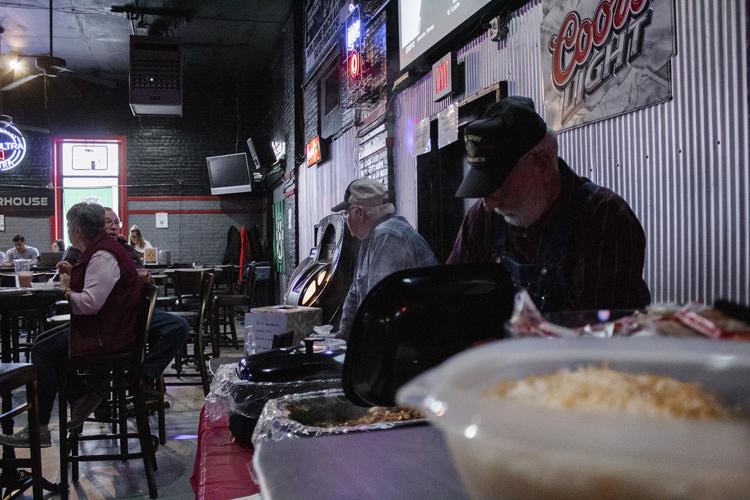 John Redden's granddaughter, Makayla Jones, said the event epitomized the service-oriented character of her grandfather.
"I think my grandfather was someone who really emphasized taking care of the community and doing all you could with what you have. So I think this really memorializes those lessons, and I think it's really awesome opportunity to help other families affected by cancer," Jones said. "Seeing it firsthand really shows you how much it takes and what a community effort it is to make sure those people and their families are comfortable."
The event resembled an oversized family gathering. Biological Redden family members were scattered throughout, and community members were welcomed into the mix as if they were as well. Following desserts and homemade chili crafted by Jones' great aunts, there was a cornhole tournament and a pitch tournament. Pitch is a popular activity at Redden family gatherings, as it is at many others', event organizer and grandson to John Redden, Walter Redden said.
Aaraon Jones, a member of the Redden clan, has owned The Powerhouse since June, which Walter Redden said provided the family with a great venue and ample room to "basically bring tailgating elements that are popular in Maryville indoors during the winter."
Three pairs of cornhole boards were lined up on what usually serves as The Powerhouse's dance floor. Groups of four gathered around every smaller table in the bar area, shielding their cards from their pitch opponents. Roughly 150 registered players participated in the games. Jones said it made for "a low-key, fun day to just have some fun and raise some money for cancer patients and their families."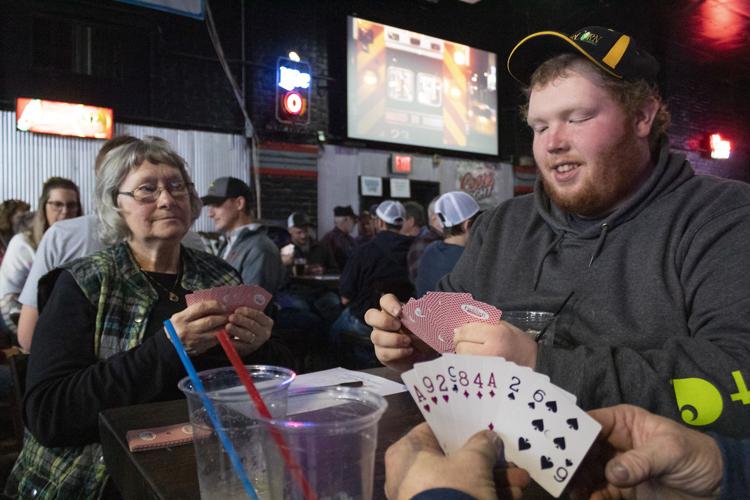 The Redden family has been partnering with the hospital foundation as cancer care ambassadors ever since John Redden received treatment at Mosaic. The foundation has been responsible for funding things such as Mosaic Life Care's 2019 addition of a Healing Garden. This year's earnings will support meal, medical equipment and transportation assistance. As a family, the Reddens hope to raise $10,000, but the foundation's overall goal is $100,000.
"Working with the hospital foundation kind of reignited my passion to volunteer, knowing that the money that I was helping raise stays local and helps my family and friends who are actually currently going through cancer treatments here in Maryville," Walter Redden said. "The money that we raise directly impacts them."