Jena Henderson woke up Aug. 18 with the worst back ache of her life, no appetite and a splitting headache. She knew something wasn't right. The Wellness Center told Henderson, a freshman at Northwest, she couldn't get a COVID-19 test until 48 hours after her symptoms started. She missed her first day of classes Aug. 19, still in pain, attending via Zoom. 
On Aug. 20, Henderson gripped the sides of her car's seat as a cotton swabbed twirled in her nose for 30 seconds. Less than two hours later, her results came in. She tested positive. 
"I definitely cried," Henderson said. "I knew it was inevitable so I didn't wear a mask unless I absolutely had to and hoped I'd get it over the summer but that didn't work out."
Henderson went to two house parties on the night of Aug. 15, telling herself the coronavirus couldn't strike her first weekend in Maryville.
"I came here to get out of the big city and be where there's less people and I still ended up positive and going home," Henderson said. 
As of Sept. 1, Nodaway County had 553 active cases and 6 deaths.

Henderson never had a fever but was still told not to take fever-reducing medications in order to keep an accurate log of her temperature for the duration of her 10 day quarantine. 
"My back hurt so bad the first couple days I wanted to take Advil but couldn't," she said. "I had to call my mom to make sure I could even come home because my dad had just had surgery and my sister was a teacher."
Concerned for the well-being of her family, Henderson is quarantined in the basement. With her own bathroom and trash bag, she tries to enjoy solitude but misses human interaction. Her family leaves her meals outside the basement door and sometimes throws an ice cream sandwich down before bed with an "I love you, text me if you need anything!"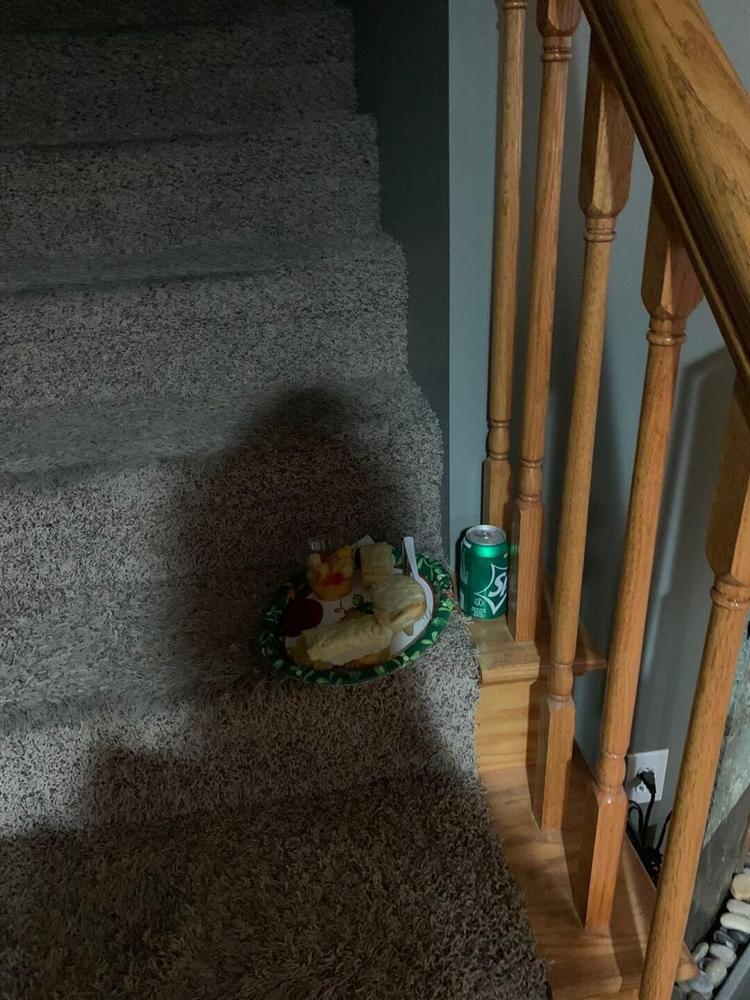 "I highly recommend quarantining at home where you get meals with all five food groups and plenty of space," Henderson said.
Henderson was required to turn in a list of people she'd been in contact with 48 hours before her symptoms started. The Wellness Center then contacted each of them to advise those students to quarantine for 14 days. The Wellness Center did not disclose who had exposed them.
In a list of instructions from the Wellness Center, students who test positive are also required to talk to the Wellness Center every few days via Skype or Zoom. The goal is to provide a sounding board for ill students to manage symptoms and answer questions. 
Henderson's days are now filled with Zoom meetings, puzzles, Netflix and a new book. With all her free time, she's on social media more than ever and has noticed freshmen taking to their phones to blame upperclassmen for the spike in cases.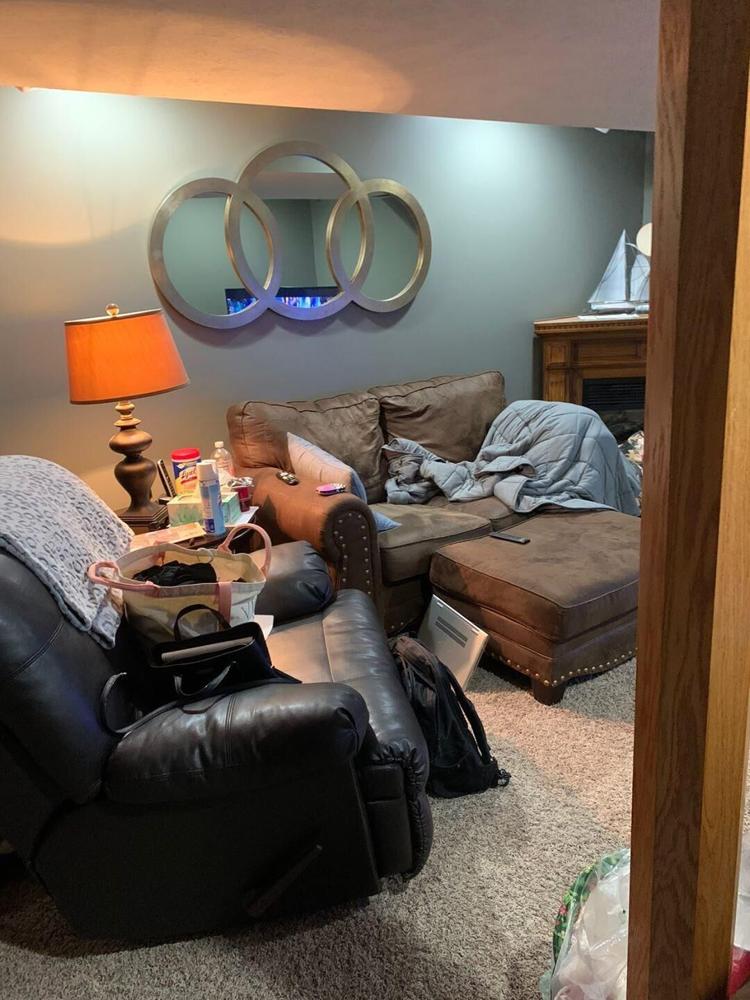 "Freshmen get on Snapchat and call out juniors and seniors for partying and say freshmen don't want to pay for them making bad decisions," Henderson said. 
In an email to students, Northwest President Jasinski encouraged students to follow guidelines and attend University-regulated events following the first weekend on campus.
"The time is now, Bearcats. As we head into another weekend, we need you to take seriously not only your health and safety but that of those around you," Jasinski said in the message. 
The email ended with a list of on-campus activities and a warning to Bearcats. 
"Without adhering to these basic mitigation measures, Northwest will soon be sending our students home as the University of North Carolina, Michigan State University and Notre Dame did this week. Don't let that happen to us," Jasinski said.
Henderson admits the email made her laugh despite her situation.
"My friends don't want to go to Jeopardy night," she said. "They want to do college stuff even though they see where I am."
Henderson emerged from isolation Aug. 29 to go to the mall with a friend. She fainted and paramedics were called. 
"I asked my friend to get me to a wall and I kind of just slid down the wall slowly," Henderson said. "My friend is a CNA and she said my eyes were open the whole time but knew I wasn't there."
Henderson went home to rest and hydrate. On Sunday evening, she returned to Maryville but chose to tune into her Monday class via Zoom.
"It's a transition right now but my professors are recording lectures and walking us through assignments," Henderson said.
She plans to continue attending class from her dorm in Hudson Perrin until Thursday. Over the holiday weekend Henderson plans to return home to babysit and attend an 18 and older party at a local club. 
"I'll actually get to see my friends and make some money," Henderson said. "My mom would like to have actual family time where they can see my face."