Being a college student in 2020 has many challenges. Between facing uncertainty around safety, coping with financial stress and learning time management, young adults are often overwhelmed. Some have the added obstacles of parenthood. Junior Alysa Johnson's pregnancy came as a shock to her. 
"I was just talking with my mother-in-law about it one day and thought, 'I'll just take a test,' and it came back positive, and I was shocked," Johnson said. "Now I wouldn't have it any other way."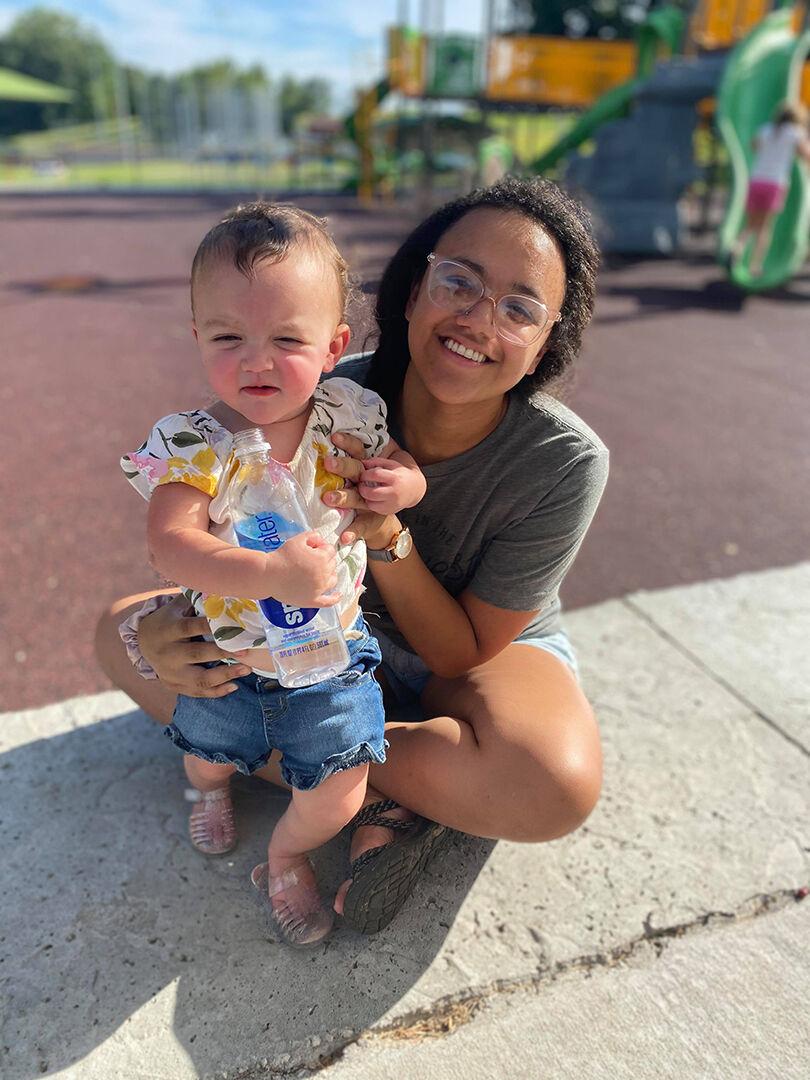 Johnson was starting her junior year at Northwest when she found out she was pregnant with her daughter Eliza. Johnson married Eliza's dad  that same month. Johnson leaned on her adviser Marcus McGee for extra guidance during an uncertain time. 
"I actually had the same due date as my advisor's wife, so we connected over that, and he helped a lot," Johnson said. "It seemed impossible, but I knew I wasn't going to give up my education." 
Eliza was born in March 2019. Johnson had eight weeks of maternity leave from work and four weeks maternity leave from school. During that time, she kept up with her classes online, trying not to fall behind. 
"Time management was key," Johnson said. "I was also dealing with postpartum depression which was hard. The biggest thing was taking time for myself."
When Johnson got a call that Eliza spiked a fever, she was forced to miss her presentation. Johnson was able to make up the points with no questions asked from her professor. Eliza was hospitalized at two months old for a double ear infection that led to a respiratory infection. 
"I had to be there for her," Johnson said. "I was just thankful she was okay and I made up the work later."
Childcare is one of the many challenges student parents face that other students do not. Nearly half of student parents reported paying for child care, with monthly costs averaging about $490, according to the U.S. Accountability Office. Along with daycare, Johnson's family and husband make up the rest of her support system. With six brothers and sisters and even more step-siblings, Johnson has many built-in babysitters. 
"My mom picks her up from daycare once a week when I have sorority meetings. That's Eliza's grandma time, and my mom loves that," Johnson said. 
Johnson's life has been exhausting and exciting over the last year with the addition of Eliza to her family.
"I definitely miss sleep," Johnson said. "It's so fun watching her grow. My husband would say she gets her looks from him and her attitude from me."
Johnson is a senior this year and is looking forward to graduating with her Bachelor's degree in psychology. Until then, she plans on being a mom, student, wife and a veterinarian technician.
According to a survey conducted by the American Association of Community Colleges, one in five undergraduate students is a parent. Women are disproportionately likely to be balancing college and parenthood. Women make up 71% of all student parents, and 43 of the total student parent population are single mothers. Single student fathers make up 11% of the student parent population.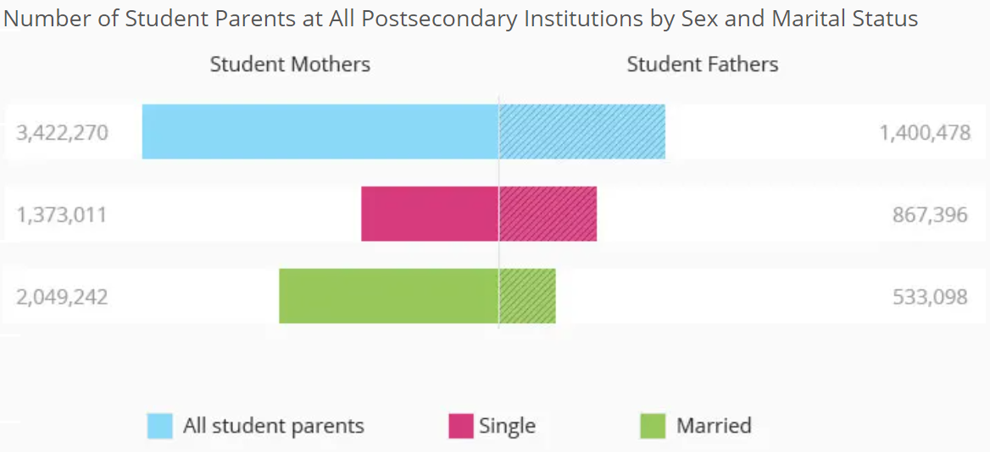 Chama Pierre is a single father who graduated from Northwest this year with a degree in corporate recreation. His son Taylen is 3 years old now, keeping him on his toes
"The terrible twos aren't over really, but we've learned how to deal with them," Pierre said.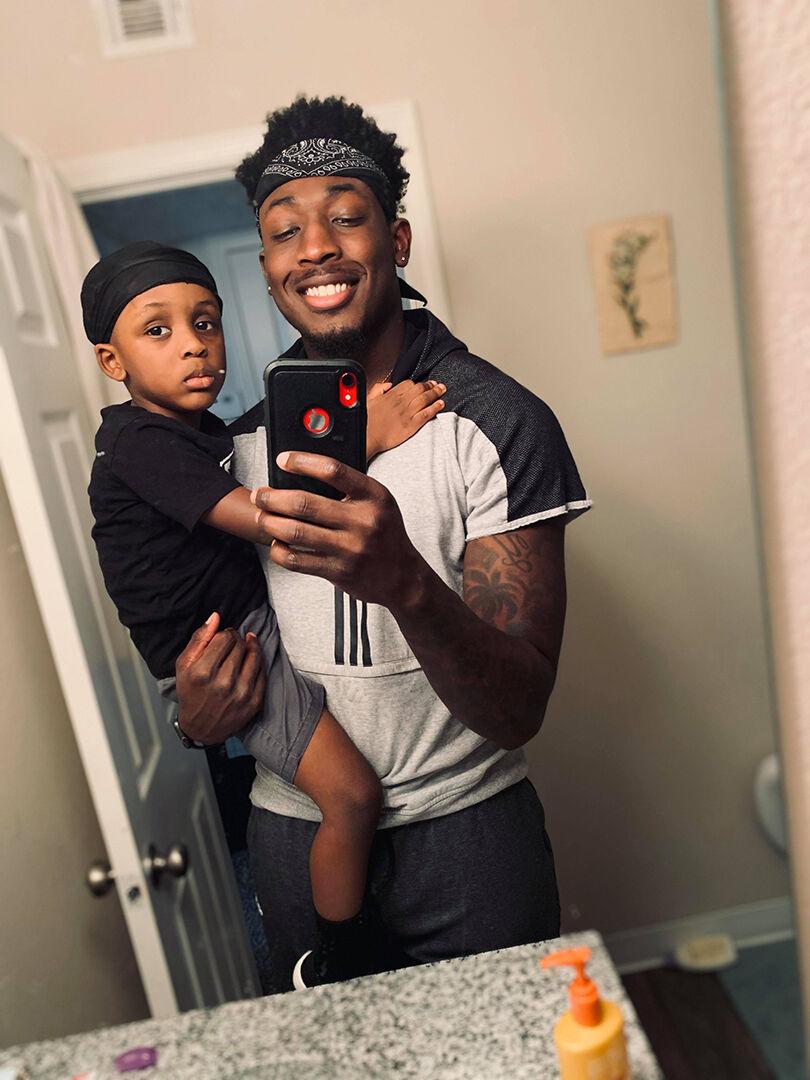 With Chama's family in Florida, he and Taylen's mother have found a way to make it work so they can have jobs and time with Taylen.
"Communication between you and your kid's other parent is huge. You can't get ahead of yourself, but you have to have a game plan," Pierre said. 
The two parents work around each other's work schedule to create time for Taylen. In August 2019, 44% of student parents worked full-time, sometimes in addition to taking courses like Johnson and Pierre.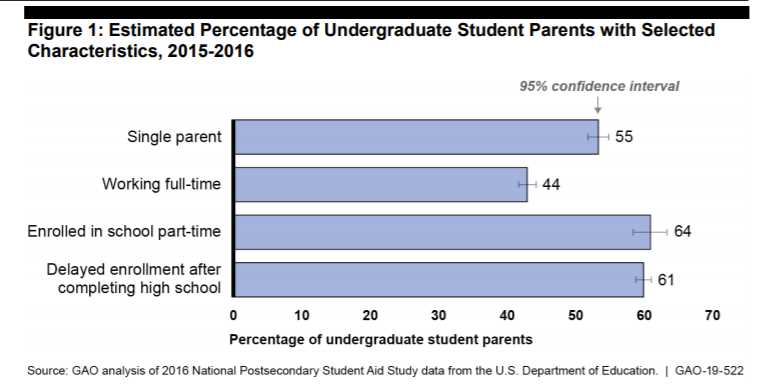 During his time at Northwest, Pierre played cornerback for Northwest football, balancing parenting and a full course with the rigors that come with being a college athlete.   
"My friends and coaches were there for me and supported me," Pierre said.
Pierre admits he was fearful despite the support when he learned he was going to be a dad. 
"It was pretty nerve-racking in the beginning, but I got to a point where I just had to say it is what it is and take it one day at a time," Pierre said. 
From then on, Pierre did his best to keep up in school and prepare for fatherhood. He didn't share the news he was expecting with many, focusing on becoming a better version of himself.
"I was always someone who appreciated things in life, but then when Taylen was born, I learned how important it is to be responsible. Every choice I make I think of him now," Pierre said. 
Before Taylen was born, Pierre didn't do much more than school and football. He sees Taylen as a needed addition to his routine.
"I had a lot of free time before Taylen. Now, I don't even have time to sleep," Pierre laughed. 
Northwest graduate Justin Rankin is another single father who welcomed his son into the world his freshman year of college.  
"I love him to death, and even though he wasn't planned, I wouldn't give him up for anything," Rankin said. 
At the time of his son, Justin Rankin Jr.'s birth, Rankin was attending college in Ohio pursuing a degree in anthropology. He switched to Northwest to play football and continue his education. 
"My professors would let me bring him to class and the coaches would watch him during practice," Rankin said. "My support system is huge."
Rankin Jr. started preschool this week with proper safety measures in place to keep him healthy. The two are growing up together, learning new responsibilities and handling challenges together. 
"I love watching him learn new things," Rankin said. "I wanted to keep going to school to be a role model for him and show him the right things to do in life."
Rankin admits fatherhood has its challenges, even in the beginning. 
"One time, I left him in the car. I forgot I have this person who needs me all the time," Rankin said. "The best you can do is just be there for your kids. They don't remember the money you spent; they remember the time you spent."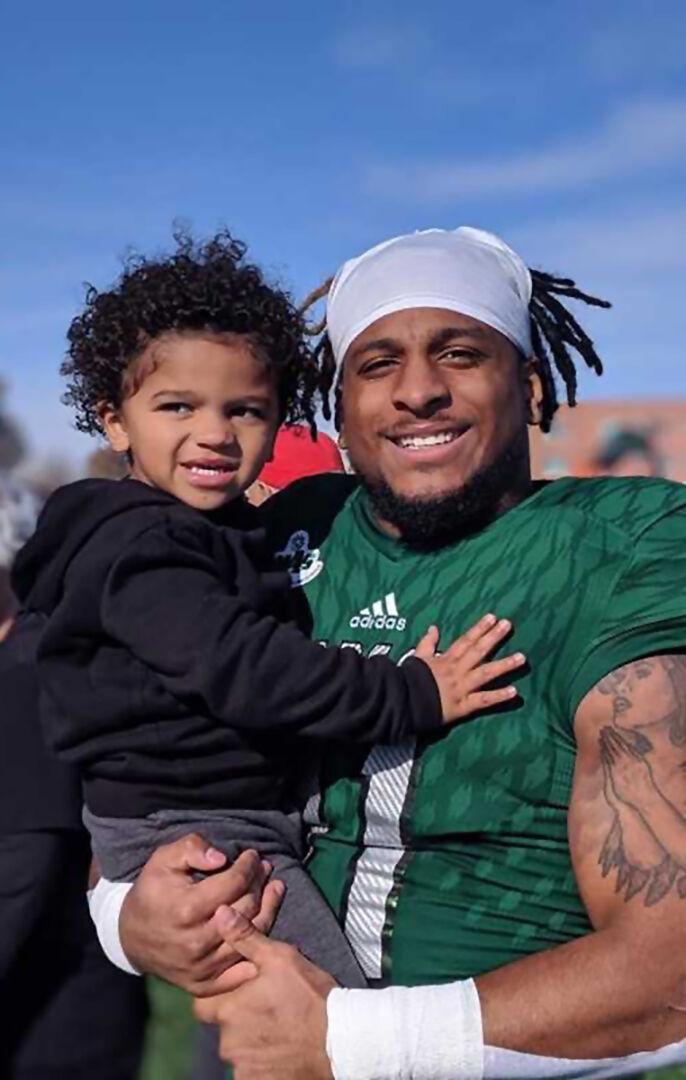 These parents used their children as motivation to follow their dreams of earning a college degree. This is rare according to a 2019 study by the United States Accountability Office, which states 52% of parent students leave school without a degree.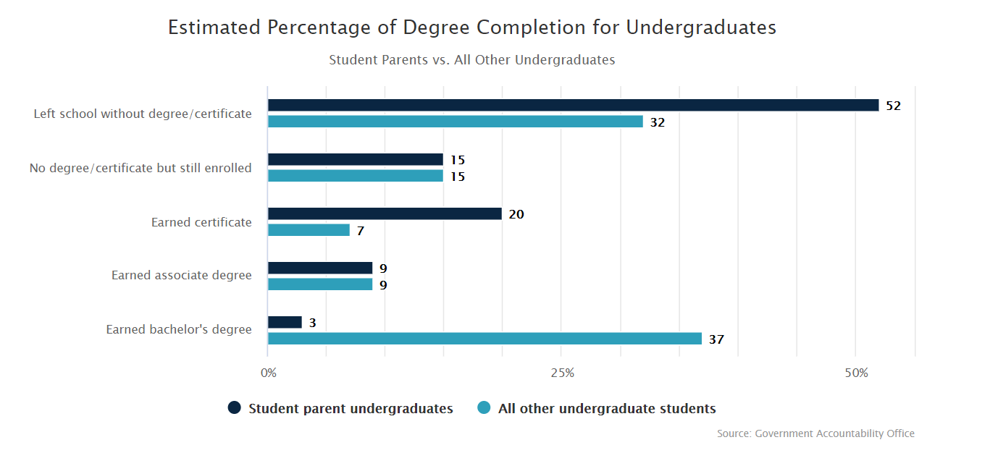 College students across the country continue to defy the odds and earn their degrees while raising families. In 2019, 3% of student parents earned their undergraduate degree at a four-year institute. Bearcat student parents hope to do the same while being a part of their childrens' lives. 
"I just love to see her smile and grow," said Johnson. "I hate how fast she grows; I don't want to miss anything."