She walks through the beige hallways tucked inside a redbrick building, hands snug in her pockets, occasionally slowing to peer into a residents room to say hello. 
Northwest senior Rachel Dreher has spent the past year and a half working as the cook at the Nodaway Nursing Home. Over the summer she took it upon herself to make the redbrick building feel more like home by adding a small garden outside.
"I just really wanted the residents to be able to have the homegrown foods, you know," Dreher said. "They miss that so much because a lot of them are farmers or they had gardens, so they're used to that."
Spending 25 to 30 hours a week at the nursing home, Dreher dedicates time between cooking and cleaning to learn about the various residents and their personalities.
For over 20 minutes, Dreher talked with resident Kathy Hansen in her room, taking every word in. She listened intently to Hansen's expressive stories about pet rocks, pulling out onions too soon and using her favorite kind of art supply, glitter, to finish pictures.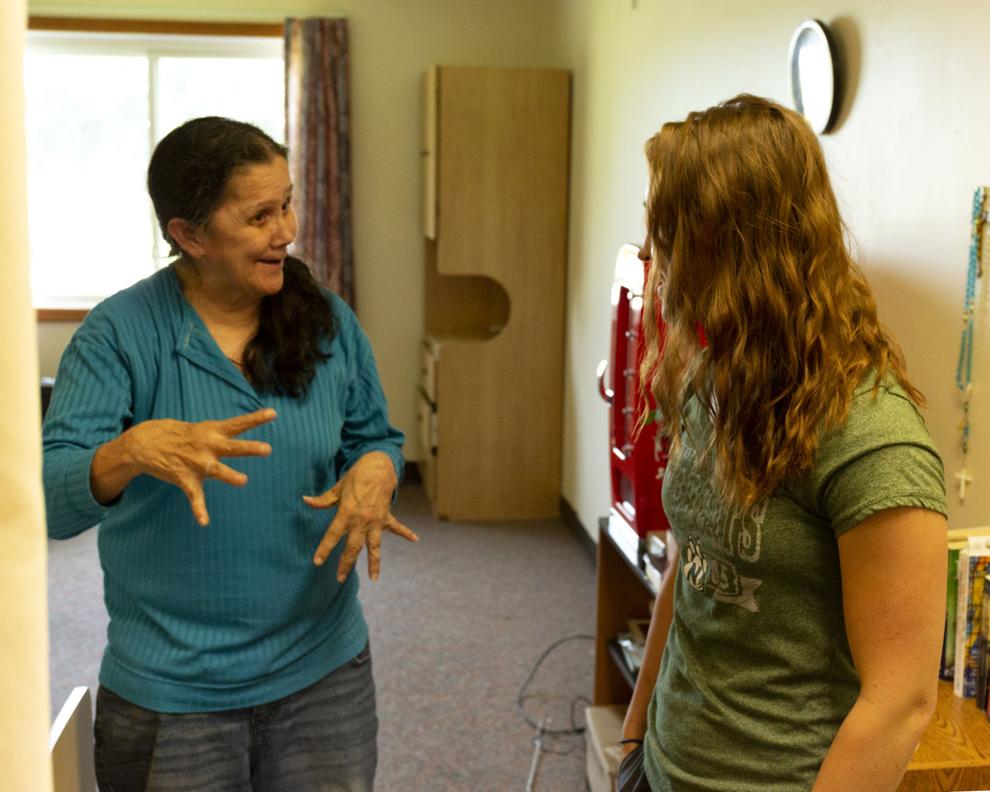 At one point, the books on Hansen's dresser fell and as Dreher gathered the various books, she said, "Kathy, you need a book holder. Bookends. I can get you some."
Dreher's older sister Emily Wilson can attest to her willingness to help and caring personality. Wilson recounted growing up in the same room with Dreher and times when Dreher would take care of her.
"She's so inspiring, even as an older sister," Wilson said, laughing. "Just how talking to her makes me so happy, you know? I cannot be having such a great day and then she sends me something funny."
Along with being kind, Wilson said Dreher has always loved food, health and growing plants.
"She always makes everything multiply times 100," Wilson said. "Anything she touches always grows like crazy. I'm not sure how she does it."
The garden is thriving with various vegetables and fruits like bell peppers, green beans and watermelons. Dreher said to have a green thumb, it just takes proper planning and time.
The patio was transformed from a blank slate to a leafy green garden with a dash of color from the vivid flowers, which were planted by a resident.
When Administrator of the Nodaway Nursing Home Dorothy Lewis saw Dreher working on her project, she immediately wondered what Dreher was planning.
"I was kind of skeptical, but you know, you don't know. But then when she started bringing all this stuff out, and I said, 'Child, what are you doing?' — 'You'll see,'"  Lewis said. "And I thought, 'What?' But she did that all on her own. She thought it was a great idea, and she just did it."
Dreher began work on the garden during May and worked hard to use the resources around her to create the garden container. After pulling the pallets apart, she reused the wood to build the container.
While building the containers, she even factored in the height since some of the residents use wheelchairs and walkers. She lined the inside of the containers with cardboard and then a trash bag to keep the soil together.
She collected milk jugs from the kitchen and used them to hold wildflowers and spices such as basil.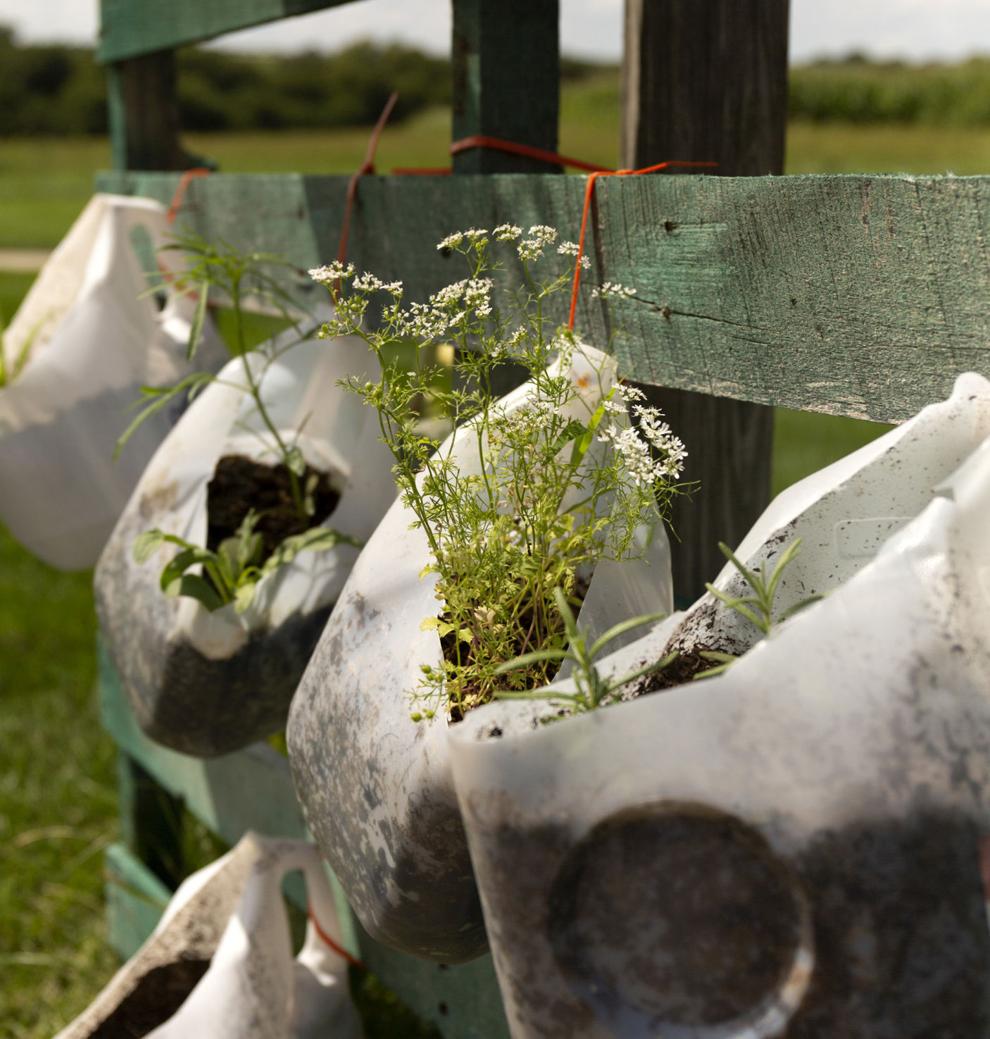 "She started saving milk jugs out of the kitchen and I thought, 'Girl, what in the world are you going to do with milk jugs?'" Lewis said. "And I thought, 'We are not going to align the patio with milk jugs.' That was my thought and then she started strapping them to the pallet things and it's like, that is so cool. She is very creative, very imaginative."
As Dreher continued to work on her summer project, Lewis saw her motivation and passion for helping others shine.
"Some people discount the elderly. They do, which they shouldn't. But they need us more than just about anybody, and she gets that. I mean most people, this is their end days, so why not make them happy? And she picked up on that," Lewis said. "She's a real sweetheart. I almost feel like she's one of my kids."
When Dreher finally finished the garden, her dedication inspired others to help in their own ways. Lewis said there were families who donated wind chimes to make it feel more like home. Even Dreher's pastor donated potted tomato plants.
"That's how you know you've done something is when they say, 'Oh, you know, this is home now,'" Lewis said. "But it takes everybody doing something to make that happen."