Panama City Beach in Florida was welcomed by Northwest's own Alternative Spring Break organization March 9-13. The first two days, the organization focused on a group home for Children at Risk, which included renovating and painting their house. The other two days, the organization worked on wildlife restoration, such as reviving living shorelines.
ASB, a service-based organization started around 2004, is not affiliated with any church. Originally, the group gathered a small group of students and went to Florida, teaching math and English to fourth or eighth graders.
Amy Nally, assistant director at the Office of Student Involvement, said when she got there in 2005, it changed.
"We started working with environmental, mentoring children, working with the elderly, hurricane relief," Nally said.
While traveling to and from Panama City Beach, ASB was aware of the coronavirus outbreak and took the necessary precautions.
Nally worked closely with risk management and double-checked that traveling was safe in order to be sure that the welfare of the students would not be at risk amid the spread of COVID-19.
"As a supervisor, I tried to prep them as well as we could," Nally said. "We made sure that everyone had hand sanitizers. They had wipes to wipe down the areas that they were sitting in."
There were only two cases in Florida, and Southwest Airlines had put in air purifiers to continue caution.
"We felt like the risk was low compared to not going at all," Nally said.
Henry explained that all students were encouraged to take the same preventative measures from the trip once getting back to Missouri.
"We posted on social media and said, 'Keep washing your hands; don't touch your face,' — the usual," Henry said.
---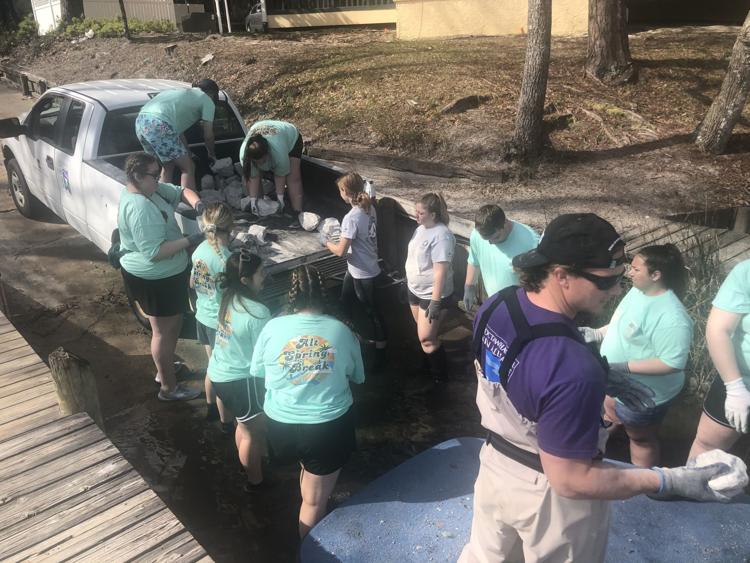 ---
Keegan Dolinar, the events coordinating manager, said ASB was pretty open with the information that the University and University President John Jasinski gave to them, which was spread through the group as quickly as possible.
Smail said they were encouraged to let them know if anyone has felt sick. No one has developed any symptoms from the trip.
By going through a program called Community Collaborations International, ASB is able to give its members options on where they go during spring break. CCI has different projects in different regions which were narrowed down by the executive board before members voted. This year, CCI had two different Gulf of Mexico projects happening in Florida and Mississippi.
"Florida was the one that was voted on," Delaney Smail, president of ASB, said. "Then we go to wherever their volunteer facility is located and based out of, which was Panama City Beach."
Once signed up for ASB, students go to an information session where the group explains what they do as a service organization.
Whitney Henry, the social media and promotions chair of ASB, said that students are able to fundraise their tour.
"So you do 20 hours of service a semester and then fully fundraise your own tour," Henry said. "Then pay the deposit and then ASB provides fundraising and service opportunities."